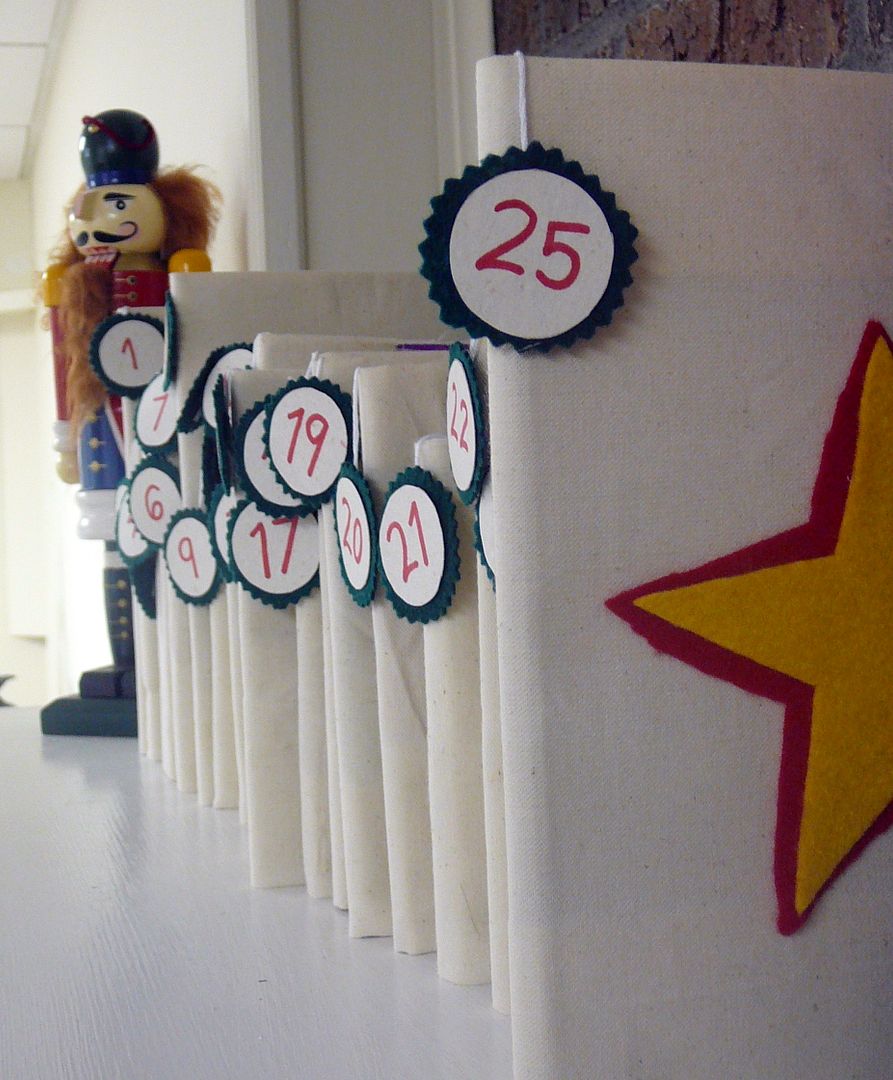 Last year, I shared with you an Advent calendar that I made from Christmas-themed books. Instead of giving children a trinket or piece of candy to count down the days until Christmas, you read a Christmas story together. It's a great way to really get into the Chrismtas spirit together and spend some quality time as a family. I thought this would be the perfect time to share it with you again for those that may have missed it. This Advent calendar is really inexpensive to make if you get your books at a used book store, thrift stores, garage sales, or look in the dollar bins at Target and other retailers.
It is very easy to make. I covered each book with fabric. I used canvas, but you can use anything you want–even paper. Making the book cover is just like the text book covers from school or HERE are instructions. If you use fabric, you will want to sew it or do what I did and use an iron on fabric adhesive. Decorate the front of the books with fabric, felt, buttons–whatever you want to use. Adhere with hot glue.
I made my own numbered tags to count down the days using felt and cardstock. I used some yarn to hang the tags and attached the yarn to the fabric on the inside of the book.