If you have a child that loves Chuggington, then you should check out the VTech Chuggington Laptop. It combines fun and learning into one! We received one to review and it is one of Lucas' favorite toys. He was ecstatic when he found out he was getting his very own "computer"! It is actually one of the few toys that we allow him to keep in his room. Lucas likes to play with his laptop in the morning right after waking up and he often will bring it to my bed in the evening when we're having quiet time together. It's quite adorable! And, yes–I allow him to play with it when I'm reading or doing a little bit of work because the laptop has volume control so it's easy to keep the volume at a level we're all happy with!
The VTech Chuggington Laptop has 40 learning activities and teaches letters, alphabetical order, letter case, words, numbers, number order, counting, shapes, memory, matching, and more. There are five different modes: Adventure, Exploration, Language, Numbers, and Games. To switch modes, you turn Wilson. So cute!
Exploration Mode allows kids to go at their own pace. In Adventure Mode kids are able to play as their favorite character and they earn badges for proving their skills.The only drawback–and this is true of every preschool laptop toy I've ever seen–is that the screen is very small. However, Lucas really doesn't seem to mind so I guess that's what matters.
See It In Action:
Retails for $29.99.
This giveaway is closed. Congratulations to the winner, Sassy!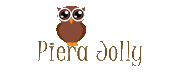 The featured product{s} in this post were provided to me free of charge by the manufacturer or pr company representing the company.  All opinions expressed are mine. Please refer to this site's Terms of Use for more information.