Sleep can oftentimes seem like a luxury for moms and dads, but here's the thing…we all need to sleep and…we need to sleep well. Sleep not only contributes to the overall health and well-being of an individual, but it's our way of rejuvenating our body, mind, and spirit. How many hours we sleep is important, but so is the mattress we sleep on. Is it comfortable? Is it providing you with a healthful night's sleep? Mike and I have not been sleeping well for a long time. For the last several years, Mike and I have been sleeping on a mattress that literally has a "hill" in the middle. To cuddle with my husband, I have to climb this "hill". Not to mention that we both wake every morning with aches and pains throughout our body. As you can imagine, when Sealy asked if I would review their Embody Mattress…I was beyond thrilled. Beyond.
The Embody Mattress by Sealy is available in either Latex Foam or Memory Foam. I'm sure most of you are familiar with memory foam mattresses. They literally conform to your body, enveloping the body and giving the feeling of sleeping "in" the mattress. My parents have a memory foam mattress and to be honest, I do not like the feeling of sleeping "in" the mattress so we decided on the Latex Foam instead. I had never heard of Latex Foam before, but it is described as "more familiar than memory foam" and as giving the feeling of "sleeping on the mattress as opposed to in the mattress". It seemed like exactly the type of mattress we would like.
"Like" doesn't even begin to describe how much Mike and I love our new mattress. For almost two weeks, we have gotten the best sleep of our lives. We wake up feeling refreshed. Rested. Without any aches and pains. This is huge for us. For years, we have both complained of back aches, body aches, and feeling run down. Now, we feel so much better. The Latex Foam is also very unique. In a way, it does feel like a traditional mattress in that it has resistance or gives you that "push back" feeling. However, unlike traditional mattresses, it does not have any springs, which of course means no springs digging into your body! It is all made from latex foam. It is a firm mattress, but somehow it feels like it conforms to our bodies and provides support exactly where we need it. It is pure heaven.
Old Mattress:

New Mattress: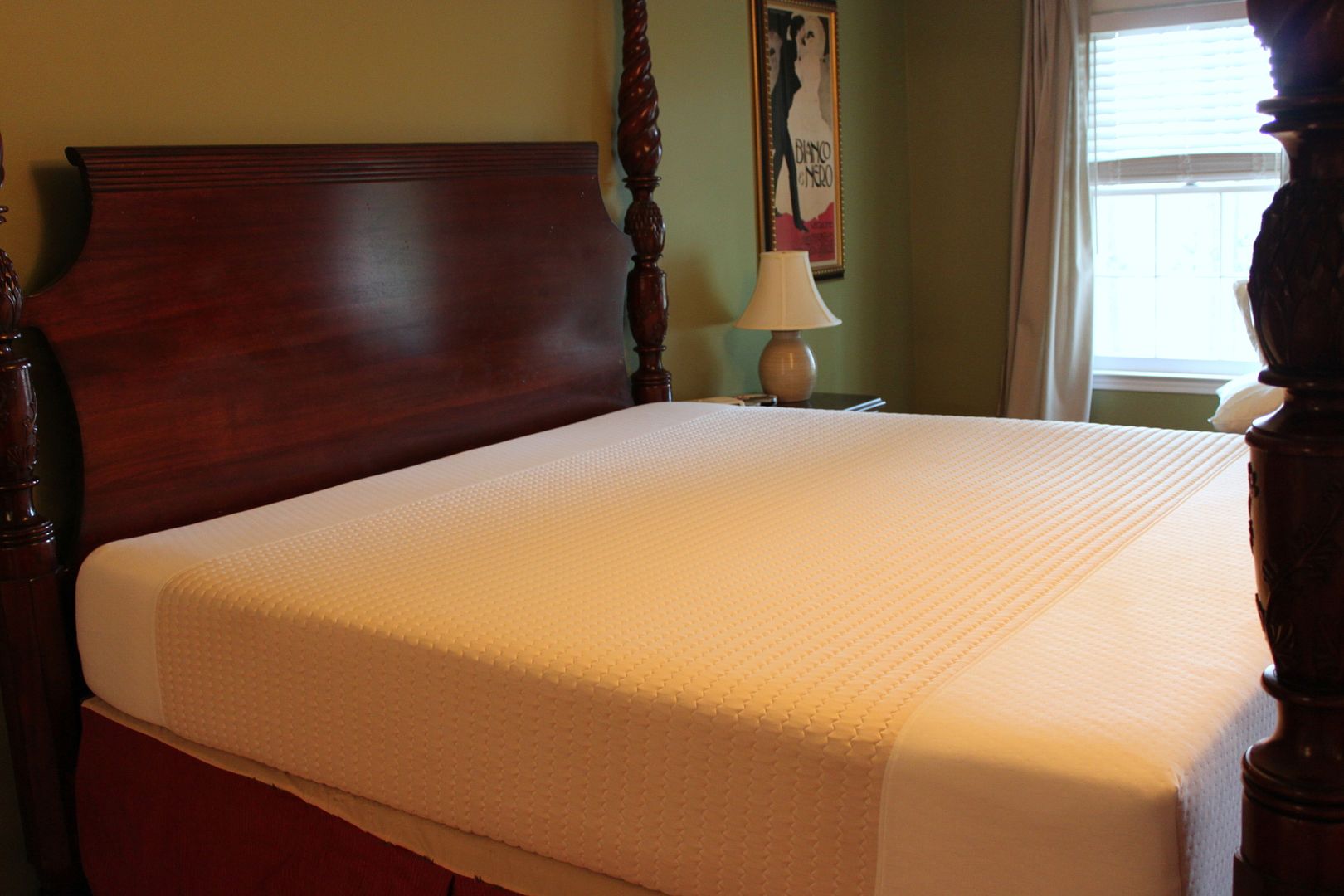 Quilting detail up close:
The mattress itself is beautiful, isn't?! The box springs even have pockets for remote controls, magazines, books, etc. Very convenient!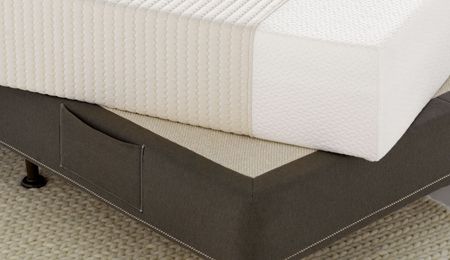 More importantly, the Embody Latex Foam Mattress also provides a healthy nights sleep!
Check out the health features:
Embody latex mattresses use a proprietary design to allow air to flow through the foam. This design allows for endlessly more breathability and cooler, more comfortable rest.
To build a healthy rest environment, Embody latex mattresses feature Body Climate fabrics by Polartec®. These high performance fabrics move air in, out and around the mattress all night, regulating the temperature. Combined with the design of the foam, the mattress surface is up to five times more breathable than other latex foam mattresses.
Embody latex also features special performance fabrics by Polartec® that wick away moisture. Keeping the surface dry. And, in turn, healthy.
Embody latex foams are free of CFCs and other ozone-depleting chemicals.
These latex mattresses are also anti-microbial and resist dust mites, allergens and microbes. And, unlike other latex foams, only Sealy latex foam materials are washed three times before placing them in a mattress.
Oh, and before I forget…the Sealy Embody Mattresses come with a warranty of 20 years. Yes, I said 20 YEARS. See your local retailer and refer to the warranty card attached to the mattress for more details.
Embody latex and memory foam mattresses come in four different styles and start at $1999. For more information and for a list of retailers, please visit Sealy.com.
And, now for the best part! One of YOU will also get to experience the awesomeness of sleeping on an Embody Mattress! I am so excited!!
This giveaway is closed. Congratulations to the winner, Kayla @ TheEclecticElement!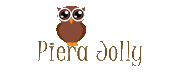 The featured product{s} in this post were provided to me free of charge by the manufacturer or pr company representing the company. All opinions expressed in this review are my own and not influenced in any way by anyone. Please refer to this site's Terms of Use for more information.