So, we are officially back from our 7-day Carnival cruise vacation and we are all going through some major "fun ship" withdrawals. Seriously, when Carnival dubbed their ships "fun ships"…they meant it. There was so much to do aboard the Carnival Fantasy that we didn't even come close to doing it all.
Every night, you receive a copy of the "Fun Times", which outlines everything that is going on the next day. Every night, after dinner–we would always head back to our stateroom to browse the "Fun Times" and to check out the new towel animal that would be left on Lucas bed. It was one of the highlights of our day!
The Fantasy offers something for everyone. There are the obvious things like the Pool
The Waterworks area
The Casino
Ping pong tables, mini golf, and, even life size board games!
Shopping galore…
The many bars and lounges. From piano bars to comedy clubs to dance clubs…the Fantasy had it all! Believe it or not, there's even an art gallery and art auctions with complimentary champagne.
The Universe Lounge is where all the evening shows happen and this was one of our favorite things to do! We never missed a show…even Lucas went with us and he loved them too. Unfortunately, due to copyright laws I couldn't take any pictures, but the shows were wonderful. They had everything from Broadway style shows to juggling comedians to an amazing Beatles tribute show called Ticket to Ride.
Of course, there is dinner, which is an event in itself. The menu changes every night and the wait staff is exceptional.
Plus, they are so. much. fun. Every night, they put on a little show…from singing to dancing. Check them out!
And, on our 7-day cruise we had two elegant nights. It was a lot of fun to get dressed up and see everyone else on the ship dressed to the nines!
What I listed above is only a small portion of all the fun activities aboard the Fantasy! There are triviathons, bingo, karaoke, dance classes, tea parties, laser tag, game show contests, round the clock live music, and so much more.
However, if you just want to relax and unwind…you can do that too. There are many places on the Fantasy to just chill out like the adults-only Serenity deck and several lounge areas to name a couple!
There's even a quiet library area with books and board games that can be checked out.
Plus, there are a ton of things for the kids to do sans parents…from Camp Carnival to dance clubs just for tweens and teens to arcades and more. More on kids' activities coming soon in a separate post.
Stay tuned for more posts from our Carnival Cruise vacation and for cruising tips and advice! In the meantime, make sure to follow Carnival on Twitter and Facebook. For more information on their ships and booking, visit them at Carnival.com!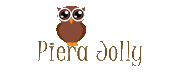 Thank you to Carnival for providing the complimentary 7-day cruise as part of their Mom-bassador Program. All opinions expressed in this review are my own and not influenced in any way by anyone. Please refer to this site's Terms of Use for more information.