If you live in the Southeast and are within driving distance of Callaway Gardens in Pine Mountain, Georgia–you must visit them this holiday season! Their Fantasy in Lights holiday light and sound show is truly spectacular and…magical. Starting at $99, you can take your family of four to the beautiful Callaway Gardens, stay at the Inn overnight, see the Fantasy in Lights show, walk through the Christmas Village, get pictures with Santa, and enjoy the gardens and all it has to offer (featuring the Day Butterfly Center, Sibley Horticultural Center, Callaway Discovery Center, live Birds of Prey Shows, seven miles of nature trails and their 10-mile Discovery Bicycle Trail). For $99 per night. $99. A family of four.
You don't have to pay extra to see the light show. You don't have to pay extra for your kids to sit with Santa and tell him their wish list. You can even take your own pictures like we did below…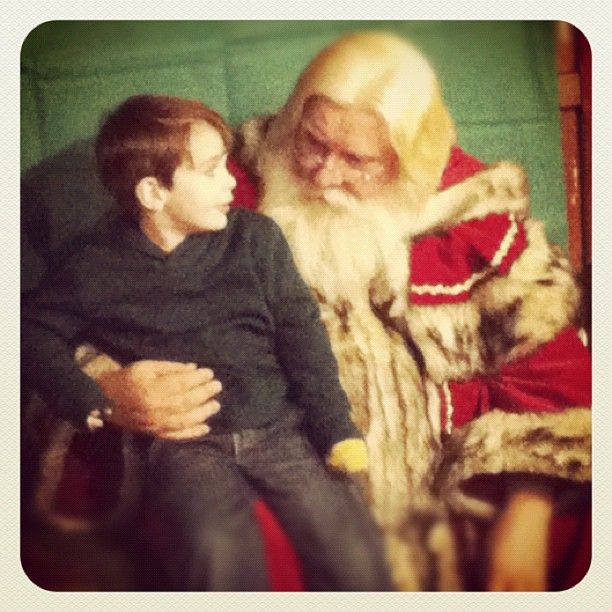 Amazing, right?! In addition, veterans, active, and retired military get a special rate of $69 per night. Even more amazing. 
The most spectacular thing of all though is the light show. It features over a dozen lighed scenes and more than eight million twinkling lights. By scenes–I mean moving scenes. Toy soldiers that appear to march. Frogs that hop onto a lily pad. Elves building toys. Then, there's Snowflake Valley, which is without a doubt one of the most beautiful, most stunning things that I have ever seen. A truly amazing light show unlike anything else I've ever seen. You can either see the light show from your own car or even better, hop on the open air trolley! Bring some blankets, grab a cup of cocoa, and enjoy the beautiful lights, sounds, and Christmas carols. 
For more information, please visit CallawayGardens.com.
Thanks to Callaway Gardens for providing my family and I with complimentary tickets to Fantasy in Lights and an overnight stay.