If you're in Atlanta and are looking for the perfect way to celebrate the holidays, please visit The Woodruff Arts Center. They have a really fun holiday lineup filled with a variety of events in the coming weeks. For instance, how about gathering up the family and heading to Table 1280 (Woodruff's Restaurant) for a swanky Breakfast with Santa?
Not only will you have a delicious meal filled with cheese blintzes, blueberry pancakes, eggs, sausage, bacon, pastries, and more (check out the menu)
…but you will also get a picture with Santa himself.
Santa and Mrs. Claus even visit every table during breakfast for even more photo opps…
There are also crafts and goodie bags for the kids. Lots of fun!
Table 1280 is also hosting High Tea, Cookie and Cupcake Decorating, Gingerbread House Decorating, Holiday Brunch and more this holiday season!
After a yummy breakfast, how about seeing a family movie? The Woodruff Arts Center is offering free screenings of fun, family movies this holiday season. Movies include Happy Feet, A Christmas Carol, The Dog Who Saved Christmas, MGM Cartoon Christmas and more. You can see the full schedule HERE.
After the movie, you and the kids can do crafts. We made these beautiful holiday cards!
Then, head to the Visions of Santa Exhibit and look at all the artwork while the young kids listen to a fun holiday story told by one of Atlanta's premier storytellers…
And, for the ultimate in holiday family events–stay for A Christmas Carol. Oh my goodness, A Christmas Carol at the Alliance Theater is a-m-a-z-i-n-g. It is an impeccable performance. The acting is superb. The singing is phenomenal. Mike, Lucas, and I LOVED it!
About A Christmas Carol
Back for its 22nd smash year, the most heartwarming story of the entire season comes to life with Ebenezer Scrooge's discovery of the true meaning of Christmas over the course of one fateful evening. Journey through the beloved Dickens tale meeting favorite characters along the way like the generous Mr. Fezziwig, the selfless and beautiful Belle and the adorable Tiny Tim. And with a new-this-season surprise – all we can tell you is you might want to warm up your singing voice before you arrive.
Written by Charles Dickens
Adapted by David H. Bell
Directed by Rosemary Newcott
For more information about holiday events at The Woodruff Arts Center, please visit woodruffcenter.org.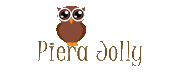 Thank you to The Woodruff Arts Center for providing my family and I complimentary access to all of the above holiday events. We had a fabulous time!
Please refer to this site's Terms of Use for more information.