If you're an Atlanta native, you have undoubtebly heard of Priscilla, The Pink Pig. It is a 50+ year old Atlanta holiday tradition that should be experienced by all Atlanta children (and parents).
What is the Pink Pig you ask?
Priscilla – the original Pink Pig – began asa.m.norail along the ceiling of the downtown Atlanta Rich's store, giving children the experience of "flying over" the toy department. Later, another pig – Percival – was added and they became known as the Pink Pig monorail twins. Years later, the monorail was relocated to the roof of the department store and the monorail twins took passengers on rooftop rides viewing downtown Atlanta and encircling the Great Tree.
In 2003, Priscilla, the Pink Pig, was re-introduced to a new generation of Atlantans. Since then, she has been back on track beneath a 170-foot, 1950's retro-themed Pink Pig Tent at Macy's Lenox Square Mall on the upper-level parking deck. Atlanta's most "pink-tacular" ride travels along train tracks to carry children and their families through a life-sized storybook that includes the original Pink Pig and other holiday friends.
True to tradition, a portion of the proceeds from each ride will benefit Children's Healthcare of Atlanta. To date, Macy's has donated more than $400,000 to Children's Healthcare of Atlanta.
Last week, a group of Atlanta bloggers, our kids, and I all went to ride the beloved Pink Pig. This was my first time at the Pink Pig so Mike, Lucas, and I were excited!
The kids had a great time, of course! Thankfully, we were able to ride the train a couple of times because the kids did not want to get off LOL.
It's a quick ride, but the good thing is that it is affordable. Each ride costs $3 and repeat rides have a special discounted price: 2 rides for $5.50, 3 rides for $7.50. Rides will continue through Sunday, Jan. 1, 2012.
To learn more about the Pink Pig, click HERE.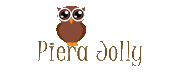 I was compensated for coordinating this holiday blogger event at the Pink Pig. Please refer to this site's Terms of Use for more information.