For Lucas' superhero party, I designed comic book callout signs with words like KAPOW, THWIP, and BOOM! I printed them, cut them out, and then attached each sign to a wooden skewer using scotch tape. We used these signs throughout the party as centerpieces…
And, also for kids to hold up as a photo opp…
The kids loved them! And, so did Lucas!
Truth is that we had planned or I should say–we set up an entire photo booth with cityscape outside, but then it started to rain so we had to make do with a few of the panels from the outdoor photo booth. I made the cityscape by painting four foam board panels from the $1 store with blue paint. Then, Mike glued on buildings and windows made from construction paper. Easy peasy and affordable!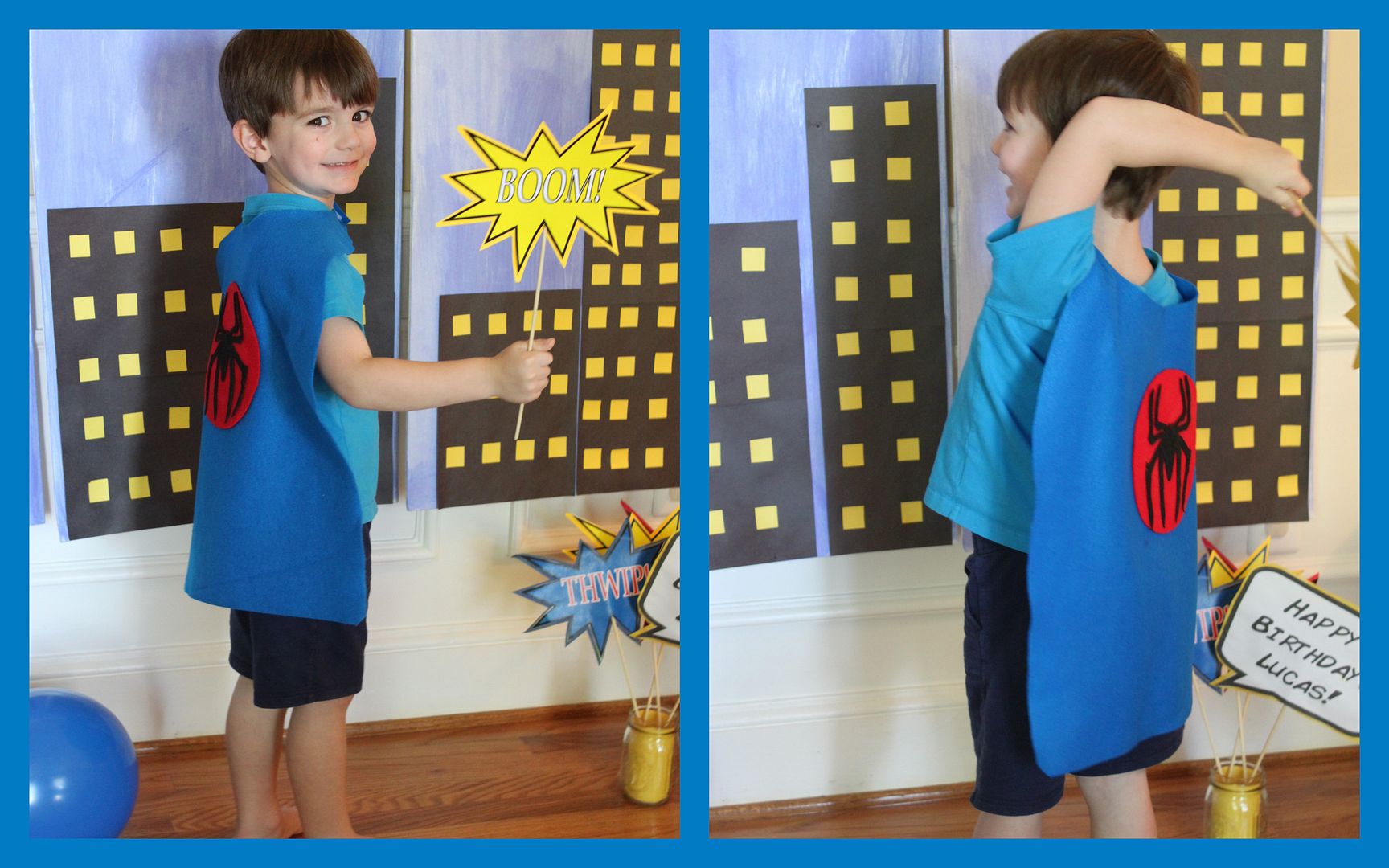 I'm providing all of the callout signs for you to print for FREE! Download them HERE.