So as you can probably tell from many of my posts over the years, my husband and I are big "do-it-yourselfers". I typically come up with the project and then get Mike to help me make it come to life. Mike is definitely the handyman in the family and has worked with and around tools and building projects for most of his life. He has worked with a variety of different materials and products and I am going to get him to give you his perspective on DAP's line of products. For those of you that don't know, DAP is a company that specializes in caulks, sealants, and adhesives. DAP targets "do-it-yourselfers" specifically with their easy to use products. So with that…here is Mike….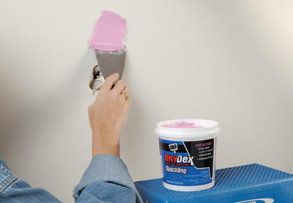 When Piera asked me to write about a product on her blog, I felt quite honored. Then terrified, not knowing what I would possibly have to write about. Then she told me I was writing about my experience with DAP products and I thought, okay, phew…guy stuff. Got it! Well, I have used several DAP products before. I work on a lot of rental homes that I manage so I have a fair opportunity to try different kinds and brands of products. Just recently, I used DAP DryDex and Alex Plus. DryDex is used commonly for patch holes in drywall (obviously a very useful product for any home). Everyone as some point in time has had a hole in their wall to patch, whether it's repairing a hole from when your husband hung that large mirror in the wrong spot or repairing the hole your kid made during his "indoor soccer game". What I love about DryDex is that it has a built in drying indicator. It goes on pink and when it dries and is ready to be sanded and painted, it turns white. That is a very cool and very helpful feature.
DAP Alex Plus is a caulking, which of course is used to fill cracks or what most homeowners may run into are those unsightly spaces that appear between your molding and walls when your house contracts for the winter. Alex Plus dries quick, is flexible, paintable, and even mold & mildew resistant. I use these types of products both in my own home and the homes that I do repair work in. DAP is definitely a brand name that I have trusted for a long time.
So there you have it. My husband has spoken LOL. Seriously though, I can confidently say that he knows what he is talking about, which is why I left it up to him to tell you about the DAP products above. Below are some helpful Q & A's about a few different DAP products (two of which Mike mentioned).
About DAP DryDex
Q: How long do you have to wait to begin painting selected surface after applying DAP DryDex?
• DAP DryDex typically dries anywhere from 1 to 5 hours and requires some light sanding before paint is applied.
Q: What makes DryDex unique from other spackling products on the market?
• DAP DryDex has a patented Dry Time Indicator that goes on pink and dries white, to help eliminate errors.
Q: What kinds of projects can I do with DryDex?
• DAP DryDex is a spackle that is meant to be used to fix small or large holes before you paint, or to simply repair the appearance of unsightly wall and sealing cracks.
Q: How do I clean up after using DryDex?
• DryDex is easily cleaned up with water.
About DAP ALEX PLUS
Q: How long do you have to wait to begin painting selected surface after applying DAP ALEX PLUS?
• ALEX PLUS dries completely in about 2 hours.
Q: What makes ALEX PLUS unique from other sealants/caulks on the market?
• ALEX PLUS is not only highly durable and adhesive to several different surfaces, but also mold/mildew resistant and a certified energy saving sealant.
Q: What kinds of projects can I do with ALEX PLUS?
• ALEX PLUS can be used to seal cracks and gaps. Caulking along baseboards or trim prior to painting or repainting a room can make a huge difference. For gaps above ½ " in diameter, use a foam backer rod first, then apply the caulk over the backer rod.
Q: How do I clean up after using ALEX PLUS?
• ALEX PLUS is easily cleaned up with soap and water.
For more information, please visit DAP.com.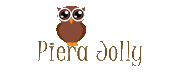 DAP partnered with bloggers such as me to promote their caulk and sealant products. As part of that program, I received compensation. They did not tell me what to purchase or what to say about the products used. DAP believe that consumers and bloggers are free to form their own opinions and share them in their own words. DAP's policies align with WOMMA Ethics Code, FTC guidelines and social media engagement recommendations.