After this Summer's FABULOUS Family Summer Adventure, we have become HUGE fans of Callaway Gardens! The place is so beautiful and offers so much for families to do throughout the year. For instance, this year they are kicking off the Fall with their first ever annual Harvest Moon Festival. This isn't your typical "Fall festival". This is the festival of all festivals.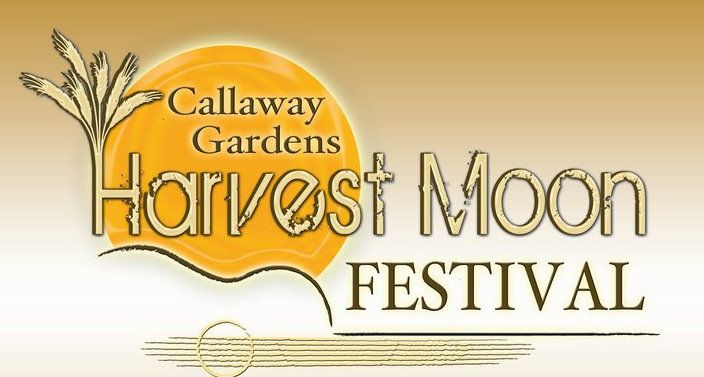 The Callaway Gardens Harvest Moon Festival is a food and music extravaganza like no other! The four-day festival is a celebration of the harvest and of man and nature's fruitful coexistence, combining farm-to-table foods, eco-centric vendors, cooking and gardening demonstrations, fun and educational activities for children, and of course, this unprecedented lineup of big-name bands. This family-friendly music festival October 6-9, 2011, features musical performances from The B-52s, The Gin Blossoms and John Hiatt, and multiple Grammy-winning Shawn Colvin and also includes Celebrity chef Claire Robinson, host of the Food Network's popular "5 Ingredient Fix." 

The Thursday evening Harvest Feast ($62 per person) will feature a cooking demonstration by Claire Robinson, followed by a double-bill of Atlanta musician Nic Cowan and popular recording artist Joe Purdy. Friday boasts some big names with The B-52s, Shawn Colvin, Parachute, Dread Clampitt and Allgood among the acts scheduled to appear. Saturday showcases the bulk of the musical lineup, with the Gin Blossoms, John Hiatt, Shawn Mullins, Big Head Todd and the Monsters, and Mat Kearney among the biggest names to appear on the festival's two stages.
Tickets are $79 for advance weekend passes and Gate price during the event will be $85. For tickets, information and the complete list of confirmed acts, visit harvestmoonfest.com.