As a mom, I find myself waiting a lot. Waiting at the pediatricians office. Waiting in line at the store. Waiting, waiting, waiting. In the meantime, I have a 5 year old who does not like to wait. He can be a bit impatient and gets bored rather easily. While I will admit, these are the times that I often resort to breaking out my iPhone or iPad so that he can play a game while we wait – I hate to always resort to electronics. That's where a Busy Bag comes in very handy!
What's a Busy Bag you ask? Well, it is a bag filled with a fun activity to keep your child entertained and happy – the bonus is that they can be very educational too! A fun and very easy Busy Bag to put together is a Froot Loops Necklace Busy Bag – the supplies are simple and affordable and the results are cute and tasty! Plus, kids can work on various skills such as color sorting and their fine motor skills.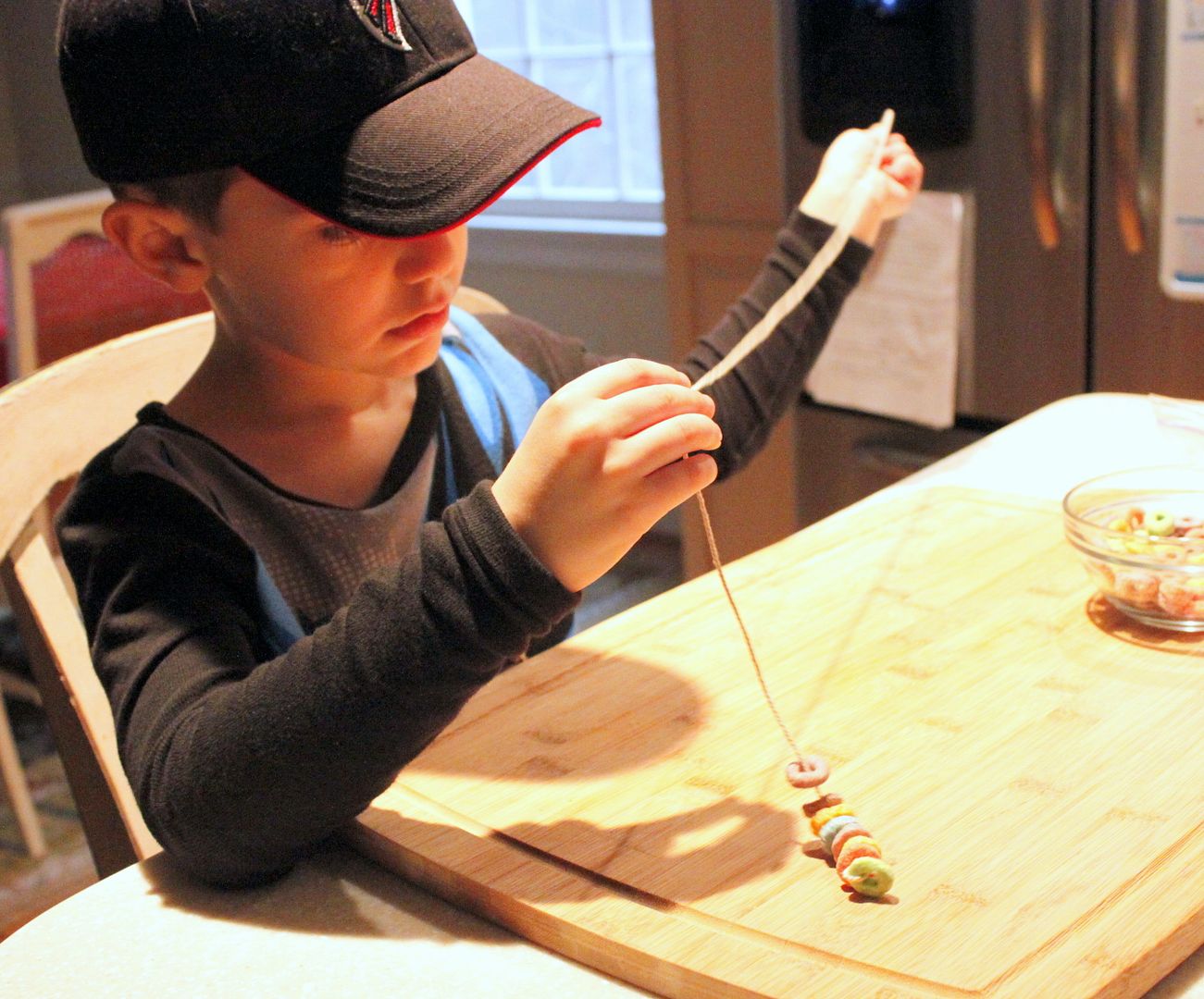 It's a perfect activity for kids ages 3 – 6 years old … even older kids may enjoy it!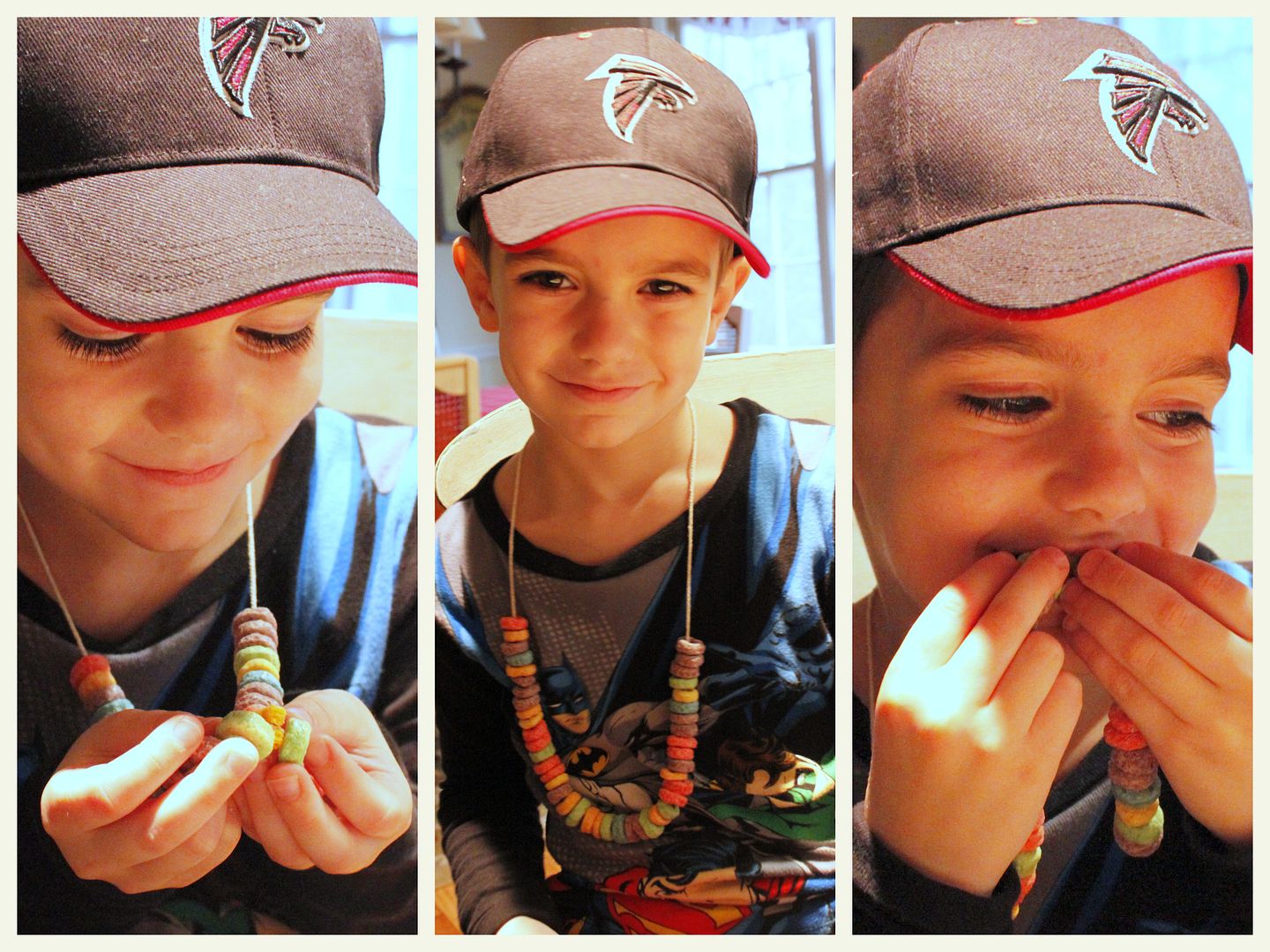 As you can see, Lucas (5 years old) loved it!
Froot Loops Necklace Busy Bag
What You'll Need
Froot Loops
Yarn, Twine or Elastic String
Scissors
Tape
Resealable ziptop baggie
Assembling the Busy Bag:
Precut yarn, twine, or elastic string in the length of a long necklace. Tie a Froot Loop to one end so that when your child goes to thread the necklace the cereal doesn't fall off the string…
and wrap the other end with a small piece of tape so that it's easier for your child to thread…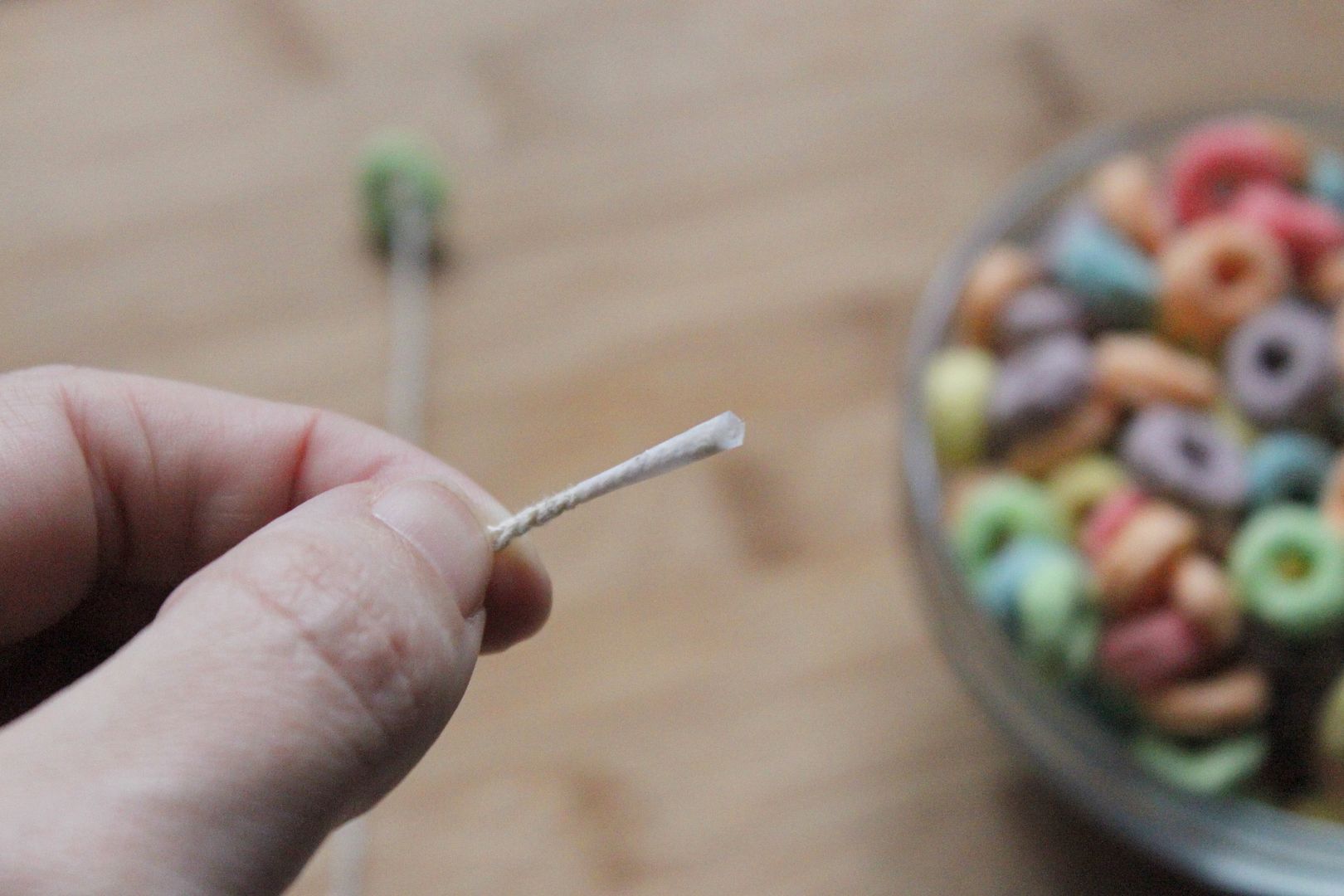 Put the prepared yarn, twine or elastic string and a big handful of Froot Loops in the Busy Bag.
Activity:
Have your child thread the necklace until it is full of Froot Loops and then tie together to form a necklace. Then, let your child eat the necklace – yummy!
This is part of a compensated campaign with Kellogg's.  All opinions expressed are mine. Please refer to this site's Terms of Use for more information.