I love to entertain and since I have a large family, it's usually a large crowd so I look for recipes that can easily be doubled or even tripled and is also easy to make. Pasta salad is one of those classic dishes that everyone loves and best of all, it is simple to make. One of our favorites is this version by Martha Stewart. We add a little less mayo than her recipe, but use full fat mayo rather than light and it is perfect. Creamy, but with a little tang from the freshly squeezed lemon juice.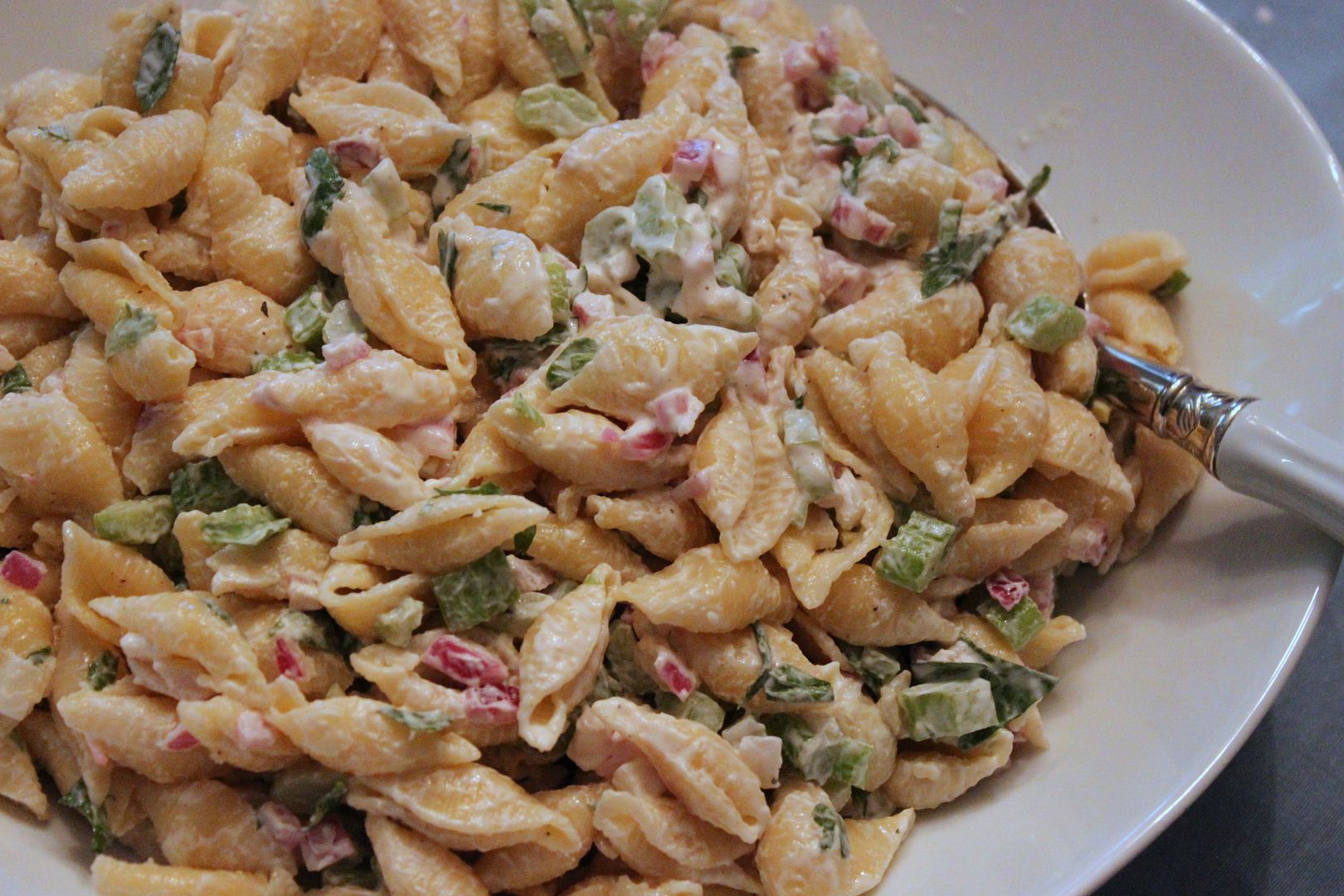 Creamy Pasta Salad

Ingredients

1 pound medium pasta shells
Coarse salt and ground pepper
3/4 cup mayonnaise
1/3 cup fresh lemon juice
6 celery stalks, halved lengthwise and thinly sliced crosswise, plus 1 cup celery leaves
1/2 medium red onion, finely chopped

Directions

Cook pasta in a large pot of boiling salted water until just al dente; drain and rinse under cold water to stop cooking. Set aside.

In a large bowl, whisk together mayonnaise and lemon juice. Add celery stalks and leaves, onion, and cooled pasta; season with salt and pepper. Toss to combine.