When I was a kid, I loved being read the Curious George books. George is a classic. Every child loves Curious George. Lucas is no exception. I should get video of him watching his Curious George dvds LOL. He laughs and laughs and laughs at George and his silly antics. The truth is that as much as Curious George is silly and a lot of fun for kids to both watch and read, the stories are educational too. They encourage kids to explore the world around them and introduces kids to math, science, and other important concepts. In 2006, Curious George came out with his first feature length movie, titled Curious George–it was a huge hit! Now the silly monkey is back with the sequel in Curious George 2: Follow That Monkey! When Lucas saw the movie in my hand, he flipped out with excitement–let's just say Follow That Monkey has taken up a permanent residence in our DVD player LOL.
SYNOPSIS: The world's most beloved and inquisitive monkey is back in Curious George 2: Follow That Monkey, the fun-filled sequel to the hit animated movie. Join Curious George and The Man with the Yellow Hat as they set out on a madcap cross-country adventure to reunite Kayla, a homesick elephant, with her family. This unlikely trio faces all types of comic calamities and colorful characters and in the end learn that with family, friends and determination you can achieve anything. Featuring the voices of Tim Curry, Matt Lauer, Jamie Kennedy and Jerry Lewis
Watch the Trailer:
Buy it at Amazon.com for $12.99.
This giveaway is closed. Congratulations to the winner, jakiesmom!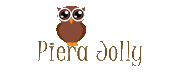 The featured product{s} in this post were provided to me free of charge by the manufacturer or pr company representing the company. All opinions expressed in this review are my own and not influenced in any way by anyone. Please refer to this site's Terms of Use for more information.