The world of Star Wars and Star Wars toys is constantly growing. To think that our kids are enjoying toys of all kinds from movies that first came out in the mids 70's is amazing. Some of the newest Star Wars toys are actually very educational. I had the opportunity to check out the Star Wars Dagobah Frog Habitat by Uncle Milton and I think it is perfect for those budding science and nature lovers on your Christmas list.
This is a sturdy tank designed and styled to look just like Yoda's home planet of Dagobah as seen in The Empire Strikes Back movie. It features an underwater area and an above water area that has Yoda's hut home. Place a tadpole in this environment and watch it grow and transform into a frog. The vented, see through lid makes it easy to see everything inside the habitat, which is great for kids. Plus, the entire tank is very easy to set up and then later–take apart and clean as necessary.
This is a great opportunity for children to learn about the growth and changes that a frog goes through as well as the important role that amphibians play in nature. Most kids at some point are going to have a pet, and this is also a great tool to teach them how to care for one, but on a smaller scale. The habitat comes with a fun and informative learning guide and a mail in coupon for a live tadpole. I know that this is a "toy" intended for kids, but I can think of many die hard Star Wars fans who would think the Dagobah Frog Habitat is pretty cool!

Want It: The Dagobah Frog Habitat retails for $29.99 at Toys R Us.
This contest is closed. Congratulations to the winner, Jackie!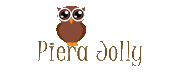 The featured product{s} in this post were provided to me free of charge by Uncle Milton. All opinions expressed in this review are my own and not influenced in any way by anyone. Please refer to this site's Terms of Use for more information.