Whew! April was a very busy month! I spent most of the month traveling to Miami for Hispanicize, Chula Vista for the Kellogg's Champions of Great Starts trip, and to Orlando for the Disney Social Media Moms Celebration. If you haven't heard of the Disney Social Media Celebration — it is actually an annual 3-day conference hosted by Disney World for mom and dad bloggers and social media influencers. It is the ultimate blogging conference as it is designed specially with families in mind. There are blogger only sessions during the day, built in time to head to the parks with your family, time to spend networking and meeting the other bloggers, and special VIP dinners every evening for bloggers and their families. Mike and I hadn't visited Disney World since we were kids. Lucas had never been at all. To say that we were excited about heading to Orlando for the Disney Social Media Moms Celebration would be the understatement of the year! The night before we were leaving, I was running around trying to get everything packed when Lucas comes to me and says, "Mommy, are you sure Disney is really there? We have only seen it on TV and on your computer." My answer, "Yes, honey — it's really there."
On the morning that we were driving out to Orlando, we surprised Lucas with a special goody bag filled with Disney products, including Mickey Mouse. He now sleeps with that Mickey every night!
After a quick bite to eat, we were off!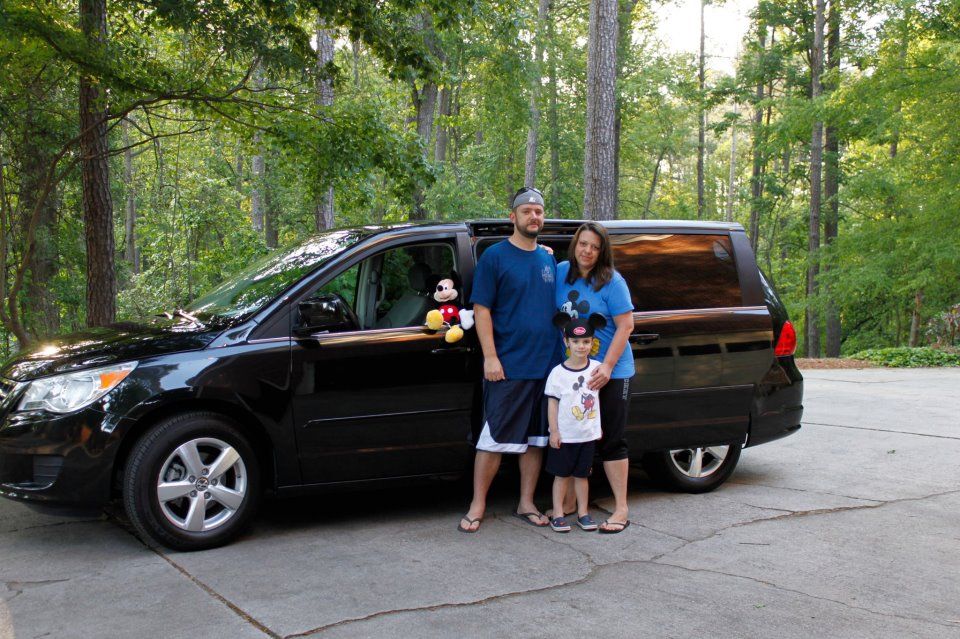 Day one of the conference started out with Mike, Lucas, and I heading to Magic Kingdom in the morning. Lucas' expression when he first saw the castle was priceless. He literally gasped and kept saying "It's really there!"
After a morning at Magic Kingdom, I headed to cocktail event for bloggers only and then met back up with Mike and Lucas and the rest of the families for the Swashbuckler Soirée & Dinner at Disney's Yacht and Beach Club.
Lucas loved the pirate theme and he even got to meet Jake from the Neverland Pirates and Captain Hook and there was a treasure hunt!
I loved getting to spend quality time with friends…
Day two was filled with sessions and amazing speakers for the bloggers while the families got to enjoy the pools, relax, or head to the parks.
I was incredibly inspired by several of the speakers, especially Social Media Strategist and Founder of Digital Royalty, Amy Jo Martin (pictured below) who spoke a lot about "finding your why".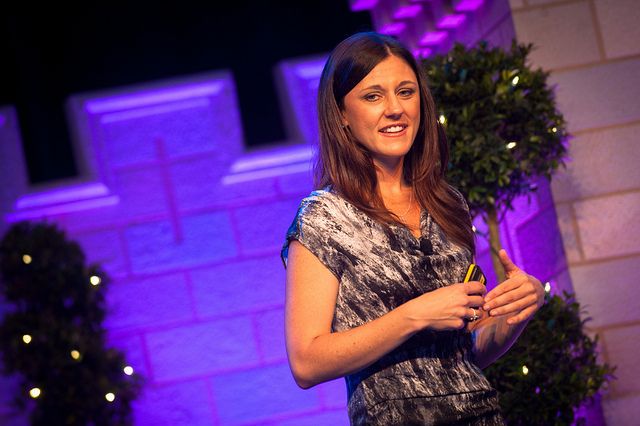 "Find your why. Do more of what makes you happy and less of what doesn't." – Amy Jo Martin
Other speakers included Chris Brogan, Author, Strategist, Consultant – Human Business Works,Lisa Druxman, CEO & Chief Founding Mom – Stroller Strides, Ramon DeLeon, Marketing Mind – Domino's Pizza Chicago, and Peter Shankman, Marketing & Customer Service Strategist.
That night, bloggers and their families headed to Disney's Animal Kingdom for the Dino Mite Nite Dinner. This night was a-m-a-z-i-n-g. We had Disney's Animal Kingdom COMPLETELY to ourselves. This was probably the best night of all! We had unlimited access to several of the rides and all of the classic Disney characters were in attendance — Mickey, Minnie, Donald, Daisy, Goofy, Chip & Dale, and more. Lucas even danced the robot with Daisy! It was awesome!
One day three, attendees could choose from a variety of breakout sessions like a Fantasyland Sneak Peek, Wild Africa Trek, Disney Innovation for Good, and more. After that, we had the entire day to enjoy the parks with our families until that evening's Nemo's Somewhere Under the Sea Farewell Dinner at the brand new Disney's Art of Animation Resort.
Which if you are planning a trip to Disney World, you should definitely consider staying at the Art of Animation Resort – it is adorable, affordable, and the rooms are so spacious! Plus, it boasts the largest pool of all the resorts!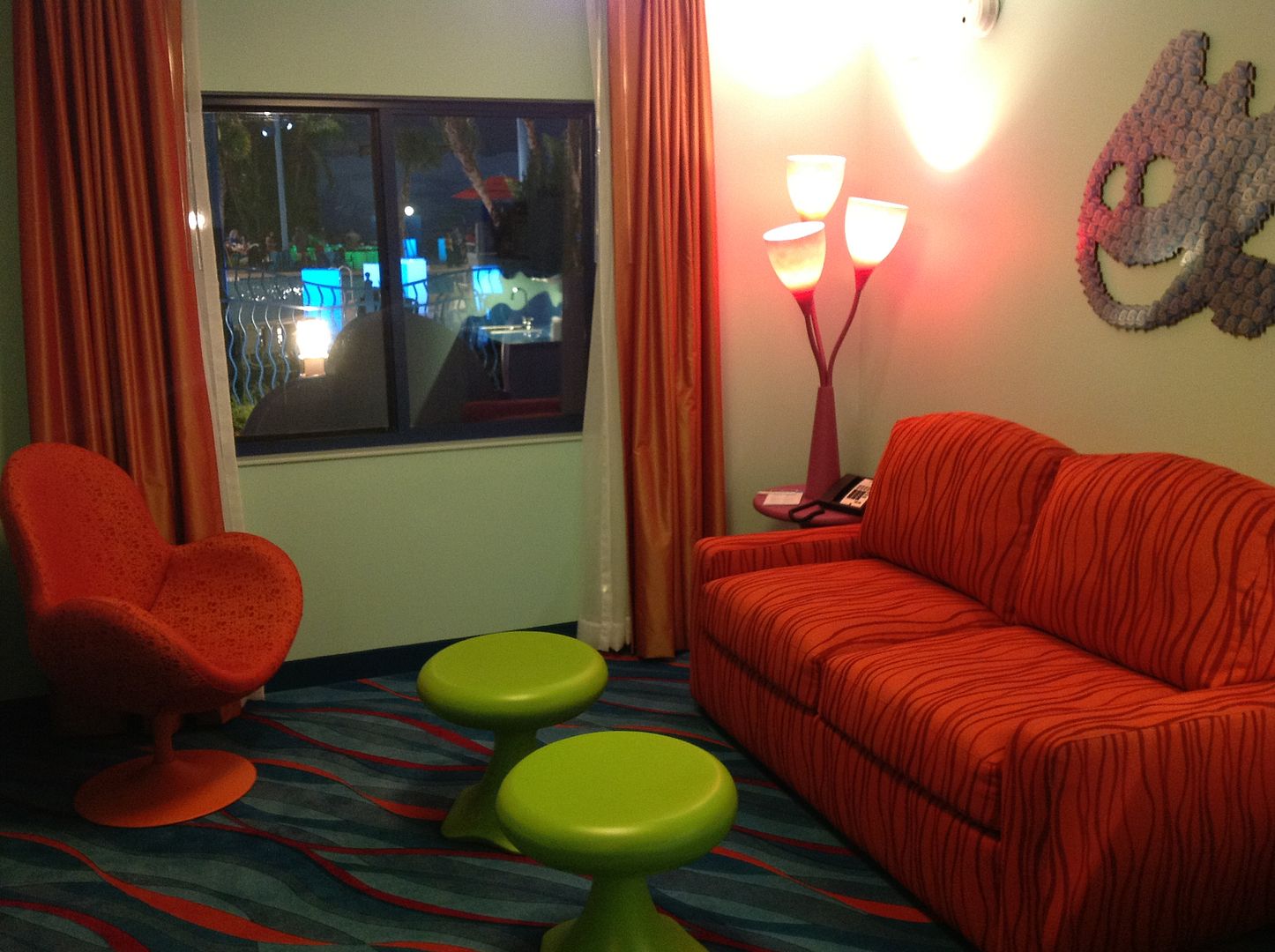 We decided to extend our stay for an additional four nights after the conference and I must say — it was the trip of a lifetime. We actually moved over to the Polynesian Resort, which is gorgeous! There honestly aren't words to explain the fun and joy we felt while we were at Disney World. We made memories that we will never forget. Ever. Let me show you some of them.
Mike and Lucas riding one of the cars at Tomorrowland Speedway – one of Lucas' favorite rides!
Meeting Mickey Mouse
Riding the Great Goofini — also one of our favorite rides!
Eating a midnight snack at the Mainstreet Bakery at 1:45 am! Magic Kingdom was open until 2 am that night!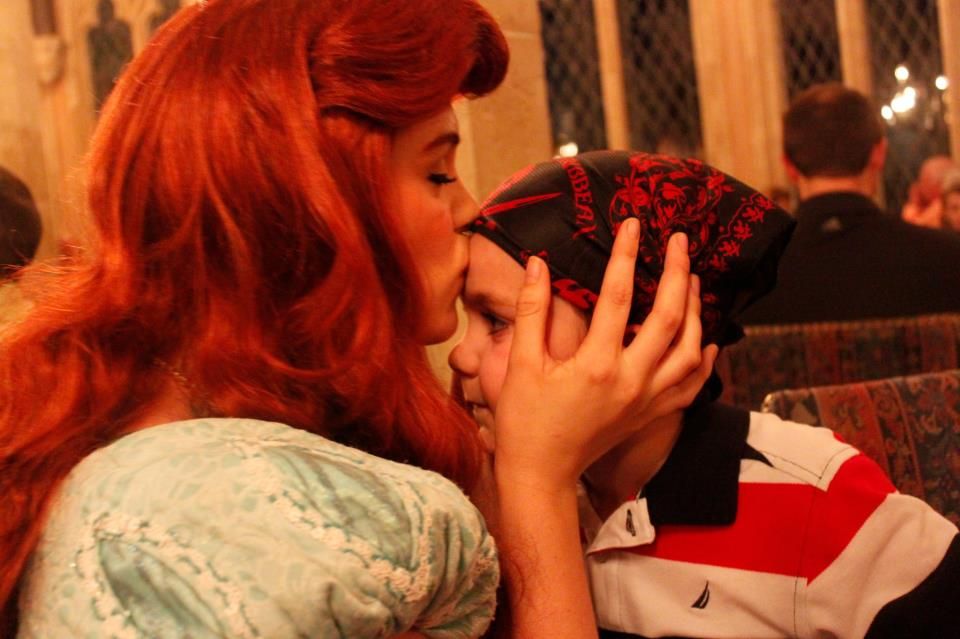 Princess kisses and hugs at the Royal Table Dinner at the Castle
The Jolly's meet The Incredibles
Pure joy. The look on Lucas' face throughout the trip.
The Claw…
Meeting Buzz & Woody
Meeting Minnie Mouse
At Disney Jr. Live on Stage — one of Lucas' favorite memories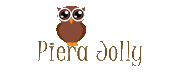 Disney Social Media Moms Conference attendees paid a conference fee which included hotel accommodations, park tickets, meals, admission to private parties, and more. We were not required or asked to write about the conference.