If you're planning a superhero birthday party, you're in luck! Today, I will be sharing with you how to make a comic book birthday banner that is not only easy to make, but it's affordable and cute to boot!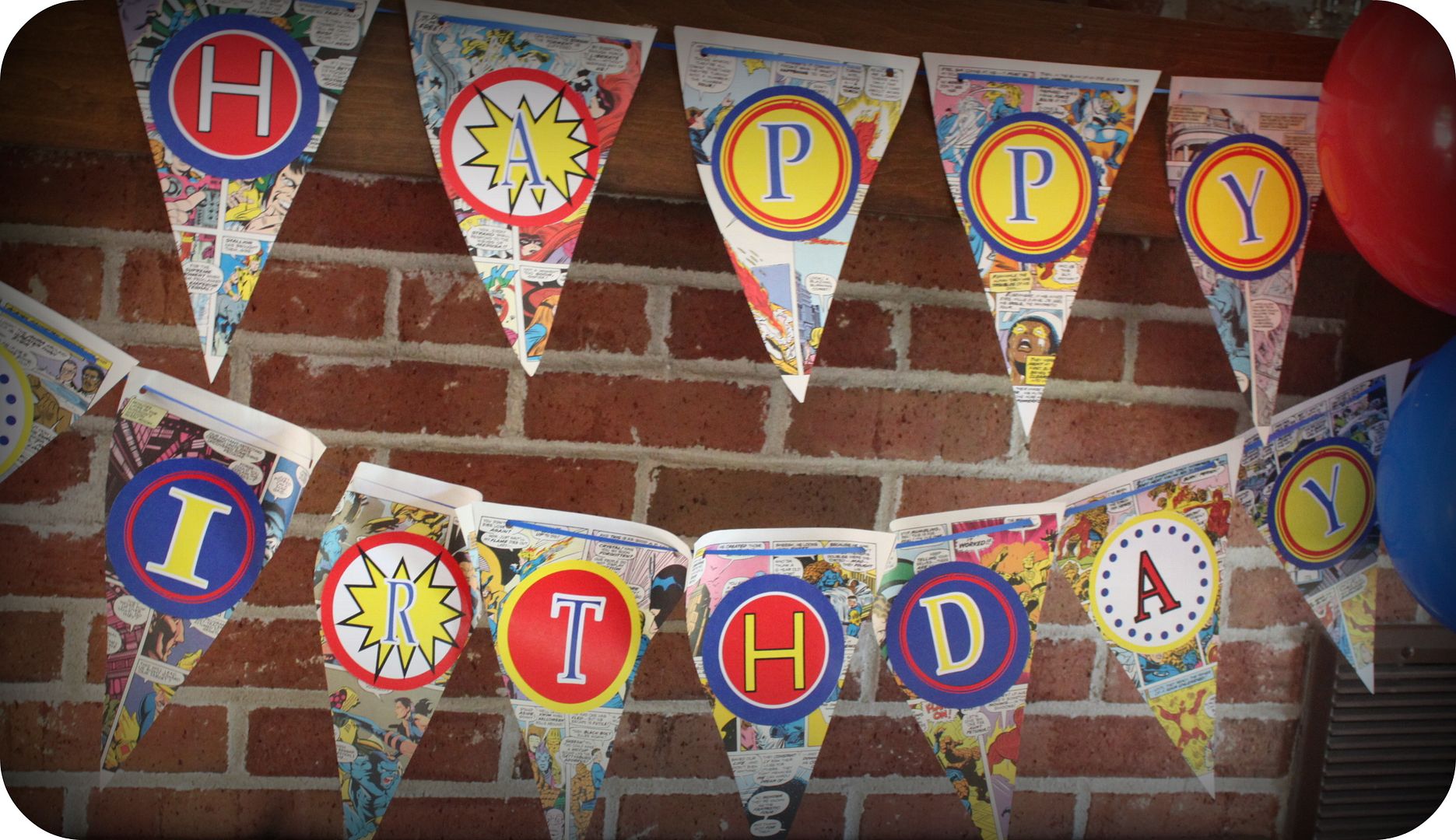 All you need are a few supplies and the FREE printables that I designed and am sharing with you today. Word of warning: I had to beg Mike to give up one measly comic book from his boxes of comic books he has stashed away. He was not happy when I told him that I would have to cut it. In the end, he gave it up, but you know…be prepared for a little backlash LOL. If not, then just head to your nearest comic book store or even check out thrift stores.


What You'll Need:
Comic book
FREE Printables
Thin ribbon, twine, or string
Scissors
Hole punch
Glue stick
Directions:
Tear pages from comic book. Then, cut triangles from each page by cutting from two corners to the center top. Glue letters onto each triangle.
Punch two holes into triangle and thread with ribbon or string.