Earlier this week, I shared with you guys the amazing pork deals that Costco is running in honor of National Pork Month. They will be offering FOUR WEEKS of deals so make sure to visit Costco this month! I also promised to share one of our favorite recipes so here it is–Pork Tenderloin Stuffed with Spinach & Prosciutto. This is such a delicious dish–everyone that has tried it–loves it. It's actually quite elegant–perfect for a dinner party, the holidays, or a special occasion. I have a secret though. This dish takes about 15 minutes of prep and 15 minutes in the oven. It is super quick and easy to make, which is why it is also an ideal everyday dinner too!
Ingredients
2 teaspoons dried sage
2 teaspoons minced garlic
1 teaspoon fresh rosemary, finely chopped
1 teaspoon kosher salt
1 teaspoon freshly ground pepper
2 pork tenderloins
6 thin slices Prosciutto ham
1.5 cups freshly grated Parmigiano-Reggiano cheese
1-1.5 cups fresh spinach leaves (not frozen)
3 teaspoons olive oil
Directions
Preheat oven to 425°F.
Mix the sage, garlic, rosemary, salt and pepper together in a small bowl.
Butterflying the tenderloin: Place the tenderloin on the cutting board. Hold your knife parallel with the cutting board and cut into the loin long ways about a third of the way up from the bottom. Cut until you have about a ¼ to ½ inch left. Rotate the loin 180 degrees and cut the same way again except cut about a third of the way down from the top, again leaving ¼ to ½ inch left. The idea is to make the loin unfold into thirds so it lays out flat (almost like a rectangle). Press the loin out softly with the palm of your hand until it's about ½ thick.
Cover each tenderloin with three of the ham slices, then spread 3/4 cup Parmigiano-Reggiano over the ham, and then add the spinach leaves–leaving a 1-inch border. Starting with a long side, roll up each tenderloin and then tie the roasts every couple of inches with kitchen twine.
Lightly rub the roasts all over with 1.5 teaspoon of oil and then rub with the herb mixture. Heat the remaining 1.5 teaspoons oil in a large, heavy bottomed ovenproof skillet over medium-high heat. Add the roasts to the pan and sear on all sides–3 to 5 minutes total.
 
Transfer the pan to the oven and roast until the internal temperature reaches 145°F, 15 to 20 minutes. I use an oven proof thermometer that beeps when it's done.
Transfer to a cutting board and cover with aluminum foil and allow to let rest for 5 minutes (do NOT skip this step!). To serve, remove the string and cut the pork into 1-inch-thick slices.
For even more ideas, make sure to check out Costco's "In The Warehouse", which provides flavorful recipes and tips for preparing each week's featured cut of pork. And, visit PorkBeInspired.com for information about pork, the different cuts, and recipes.
This giveaway is closed. Congratulations to the winner, JC!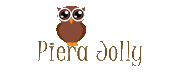 Disclosure: This post is part of a compensated campaign with Costco and The Motherhood. Costco provided a complimentary 1 year membership and stipend. All opinions expressed in this article are my own and not influenced in any way by anyone. Please refer to this site's Terms of Use for more information.