As you guys have probably already heard, Walmart and P&G have partnered to bring back family movie nights and are making a series of made for TV movies that the entire family can enjoy together. The first movie–"Secrets of the Mountain" was an enormous success – more than 7.4 million households tuned in to watch! NBC will air the latest installment of their Family Movie Night series, the action-packed made-for-TV movie "The Jensen Project" on July 16th. That's this Friday! If you happen to miss the movie, a combo pack of the movie DVD and a soundtrack CD produced by Randy Jackson and featuring Brooke White, Jordin Sparks and Alisan, Ilsey & Jordan will be available exclusively at Walmart the next day.
About The Jensen Project:
The thrilling science fiction plot of 'The Jensen Project' focuses on the Thompson family, who are reintroduced to The Jensen Project, a secret community of geniuses conducting advanced underground research to solve the world's most difficult problems. The family is forced into a frantic pursuit to keep a potentially dangerous technology from falling into the wrong hands, and rediscover the importance of honesty, courage and being there for one another. The film features Kellie Martin, Brady Smith, Justin Kelly, LeVar Burton, Patricia Richardson and Alyssa Diaz.
Watch the Trailer:
In anticipation of the movie release this Friday, I have a giveaway for you guys!
This giveaway is closed. Congratulations to the winner, pauline15!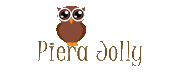 The Jensen Project DVD/CD was provided to me free of charge by the manufacturer or pr company representing the company.  All opinions expressed in this post are my own and not influenced in any way by anyone. Please refer to this site's Terms of Use for more information.