Just wanted to let you guys know about a really cool General Mills promo that ends TOMORROW so you will have to hurry to catch this one!
From now until October 17th, Target stores nationwide are carrying five limited edition General Mills cereal boxes featuring free iron-on transfers of the very popular Mr. Men and Little Miss characters! These fun characters, initially created over 30 years ago for children's books, have grown into a worldwide phenomenon and are now celebrated in many languages, on television, toys and more! The following characters will be featured during the promotion:
Mr. Messy (Cocoa Puffs)
Little Miss Sunshine (Cinnamon Toast Crunch)
Mr. Strong (Honey Nut Cheerios)
Little Miss Chatterbox (Cookie Crisp)
Mr. Happy (Lucky Charms)
General Mills very generously sent us all five boxes of cereal for me to test out the iron transfers.
All you do is cut out the character from the back of the cereal box and place it where you want on your shirt. Place a paper towel on the inside of the shirt so the image doesn't transfer to the other side. Then, you press the image with an iron. The directions are right there on the back of the box. Easy peasy.
And…the Little Miss and Mr. Men characters are so stinkin' cute! Kids love them and even adults love them! As you can see below, I made myself a t-shirt. Next up is a t-shirt for Lucas! So, if you're buying some cereal anyways–buy it at Target and get your free iron-ons!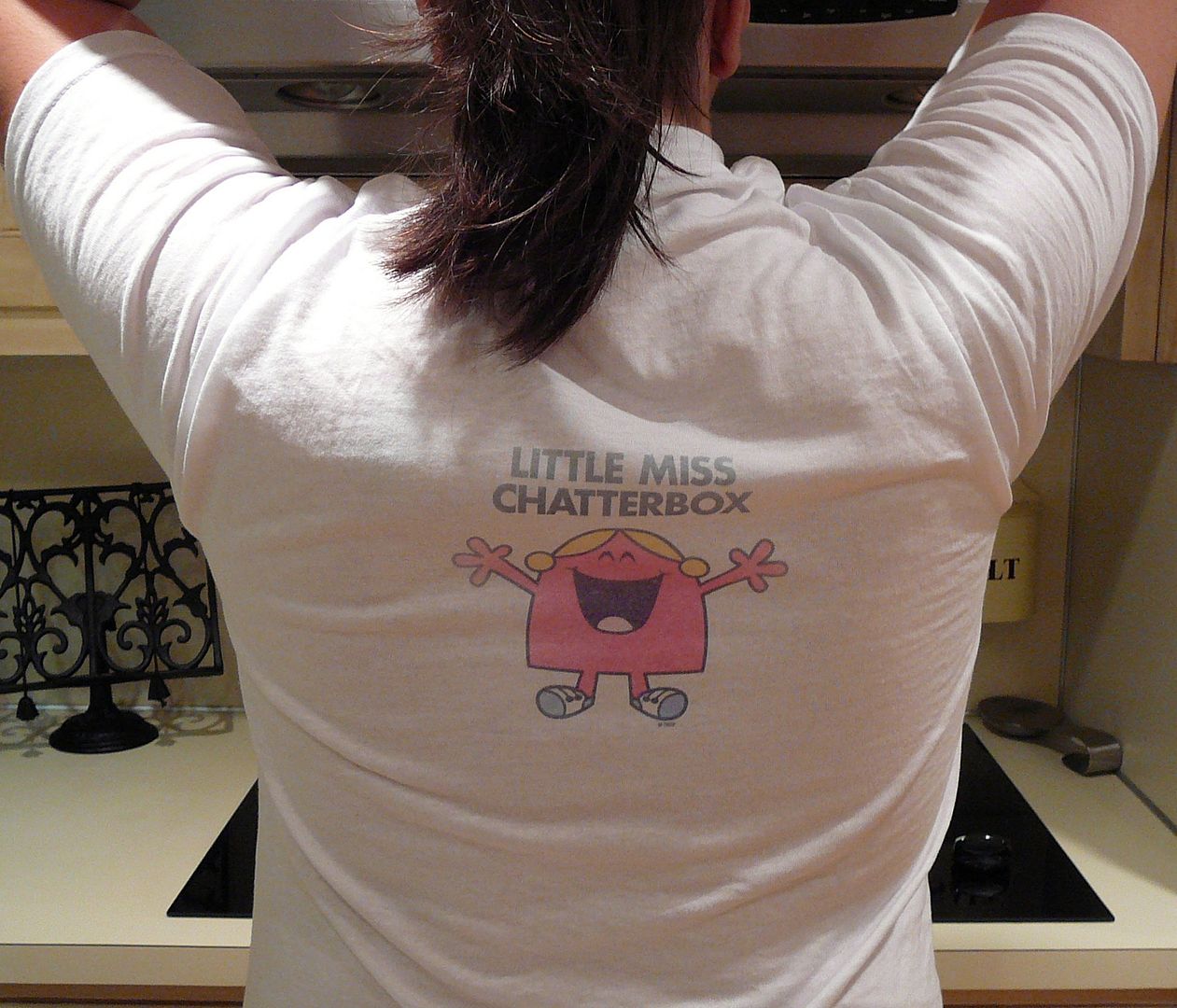 Thank you to General Mills for providing the complimentary products for the review.