As you guys know, Lucas just recently had his 5th birthday and it was cowboy themed! I designed his birthday invitation and wanted to share it with you today. It is in Word format, editable, and FREE to download – just make sure to only use for personal use and not for sale, etc. As you can see, I printed the invitation on a khaki cardstock and then glued the invitation on to red cardstock so it would pop. Hope you like it!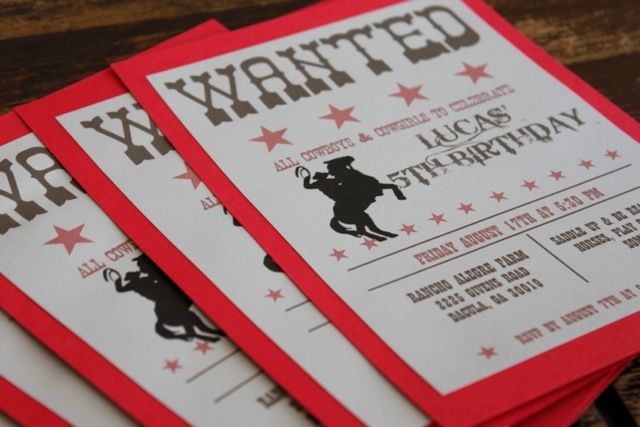 Download the FREE Printable Invitation HERE.
Important Notes:
The invitation preview before you download looks odd and jumbled, but the download is working correctly. I've checked it several times. 
Make sure to choose the DOC download in order to be able to EDIT the invitation.