As you may have noticed, Lucas is superhero obsessed. You may remember his Spider Man birthday last year…
He pretty much loves all things Spider Man, Batman, Thor…you catch my drift. So, when he saw Spider Man on the back of the Mini Wheats box; he was pretty excited. Yep, you guessed it! Kellogg's has partnered with none other than the coolest superhero around (at least at my house, he is) – Spider-Man for the new "The Amazing Spider-Man" movie! All of a sudden, Mini-Wheats are the cool cereal to eat, which is good because as you may remember — Mini Wheats are uber healthy and delicious.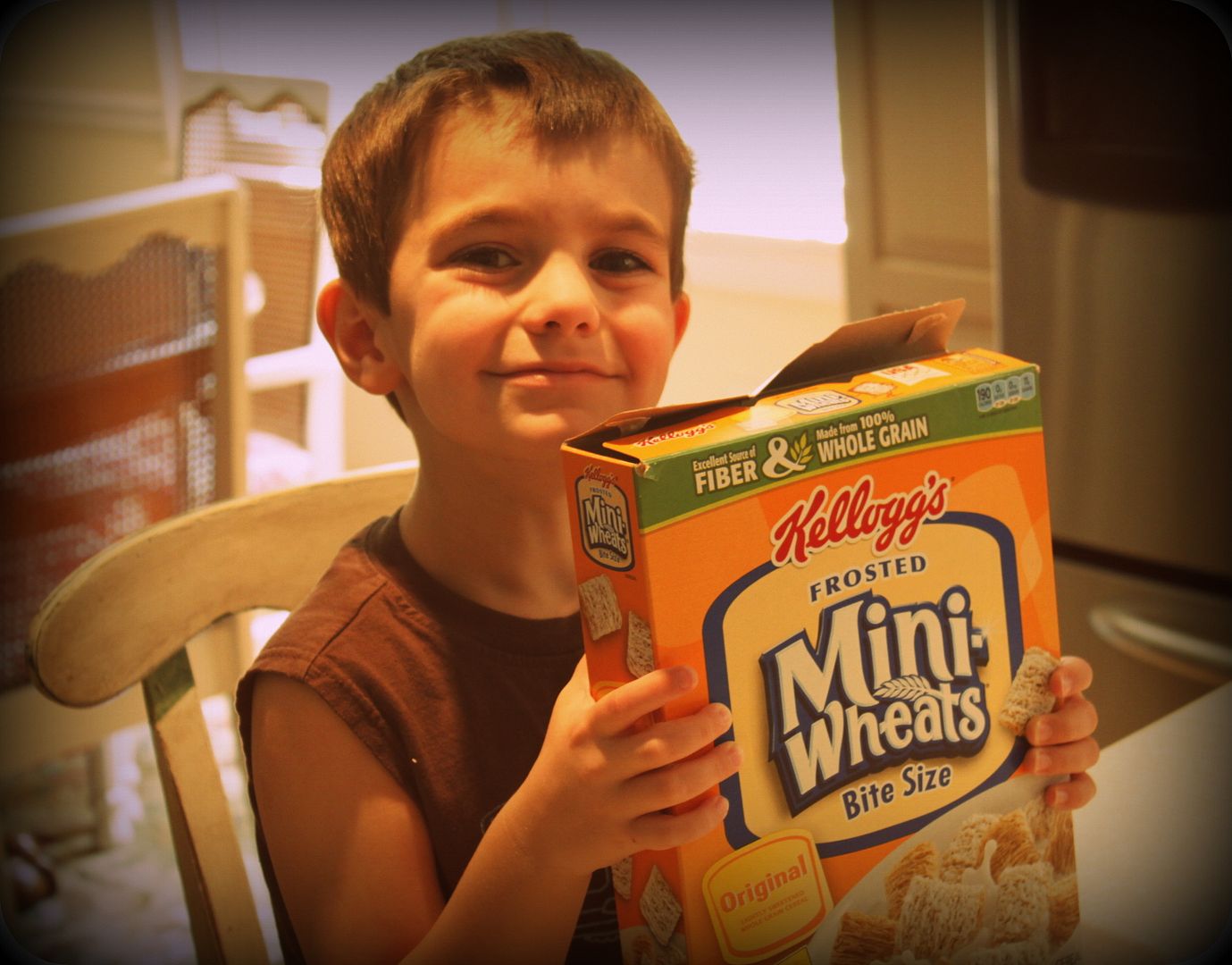 Look for the specially marked boxes and redeem Spidey codes to access cool movie extras (everything from exclusive online movie content to free 3D movie upgrades)!
I'm thrilled because today I also get to share a superhero style breakfast giveaway with you! Who wants Blockbuster Breakfast Summer Survival Kit?!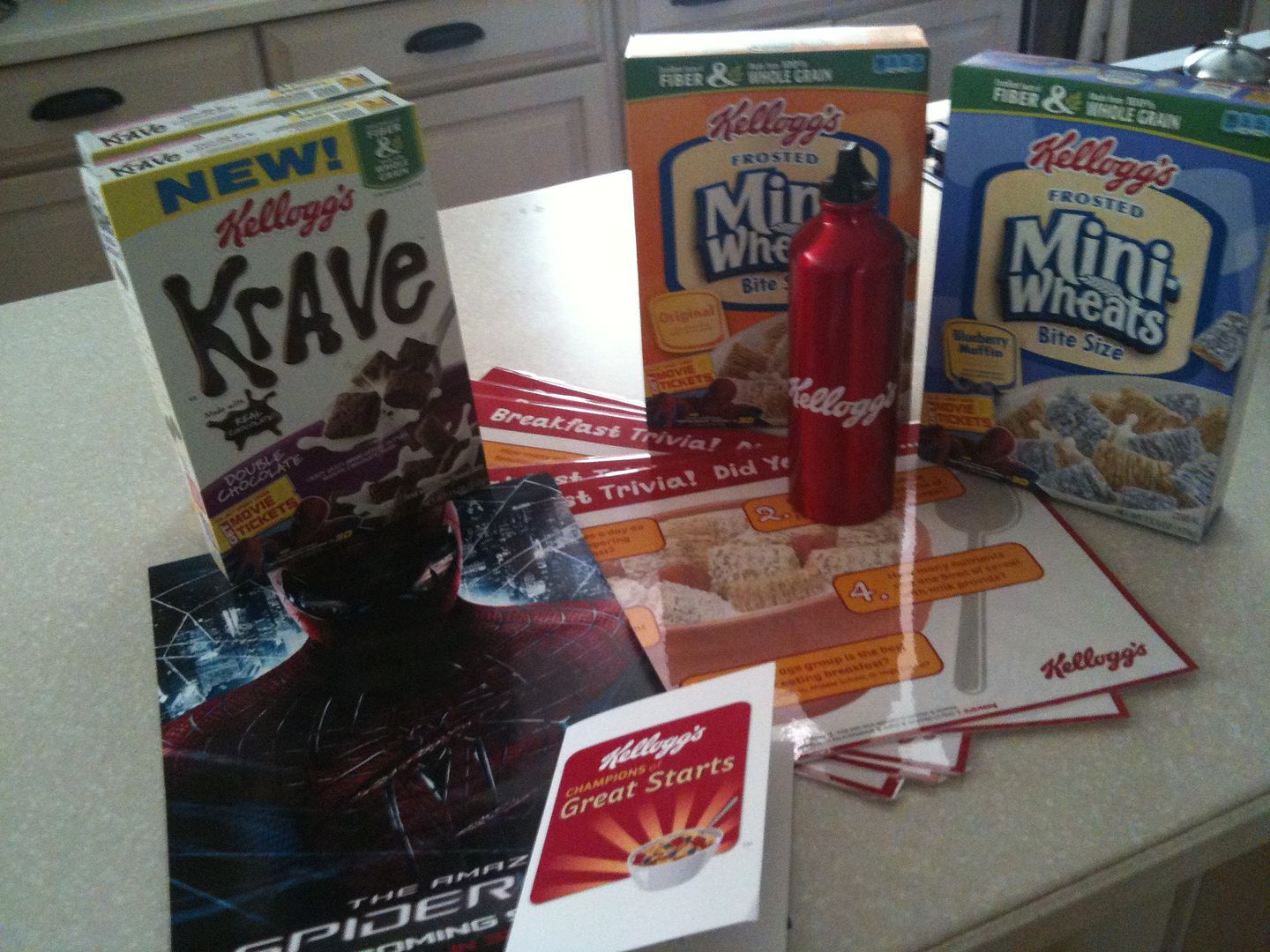 Prize will include:
· Spiderman-themed boxes of a few flavors of Kellogg's Mini-Wheats and Krave
· $100 Fandango gift card to treat your family/friends to a rainy day movie
· "The Amazing Spider-Man" movie poster
· Kellogg's aluminum water bottle to keep everyone hydrated AND…
· "Did You Know?" Kellogg's breakfast trivia placemats to keep your kids talking about the importance of breakfast during the summer and all year-round!
Congrats to the winner,  Polly!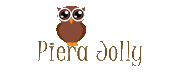 This is part of a compensated campaign with Kellogg's. 
All opinions expressed are mine. Please refer to this site's Terms of Use for more information.