Guest post written by Jenna aka Sweet Pea from the Newlyweds blog.
My 2 year old twin boys love any foods that requires dipping. The usual like chips and salsa, carrots and ranch, chicken dipped into ketchup; it doesn't matter, they just can't get enough. So in efforts to provide a slightly healthier and fun way to get them to eat their fruits and veggies, I made a Chocolate Fondue with a few secret ingredients; avocados and carrots.
I know you thinking, this chic is crazy that sounds disgusting. But please believe me when I say you can't taste them, all you get is a wonderful chocolaty dipping sauce.
Now please bare with me there are a couple steps to this process, but once you've made it, and feed your hungry crowd chocolate you won't feel the slightest bit guilty.
Let me walk you through the process.
You will need: 1 Tablespoon butter, 1/2 cup avocado puree, 1/4 cup carrot puree, 1 cup powdered sugar, 1/2 cup unsweetened cocoa powder, 1 tsp vanilla extract, and a variety of fresh fruits.
The first step is preparing the puree's. In a microwavable lidded dish add carrots with a splash of water. Cook them until tender, about 5 minutes.
then pureed them in a food processor or blender adding a little water if needed for a smoother consistency.
I made more than I needed, so I put the leftovers in ice trays to freeze, and save to make this again, or to make carrot cake.
The avocado's, just peel, de seed and puree in a food processor or blender and set aside.
If you make more than needed like I did, add a little salt, maybe some chopped tomato (or salsa) and have guacamole dip.
To make the fondue, melt 1 tablespoon of butter in a medium sized saucepan over low heat.
Then add in the pureed avacodo
pureed carrots
powdered sugar
cocoa
and vanilla.
Whisk until all the ingredients are incorporated.
That's it, ready to eat. And best served warm.
I served with apples slices, graham crackers, and strawberries.
*cherries, blackberries, bananas, and pears would also be excellent.
Let your kiddos dig in.
if yours are anything like mine, they might get a little messy.
Boy did they ever!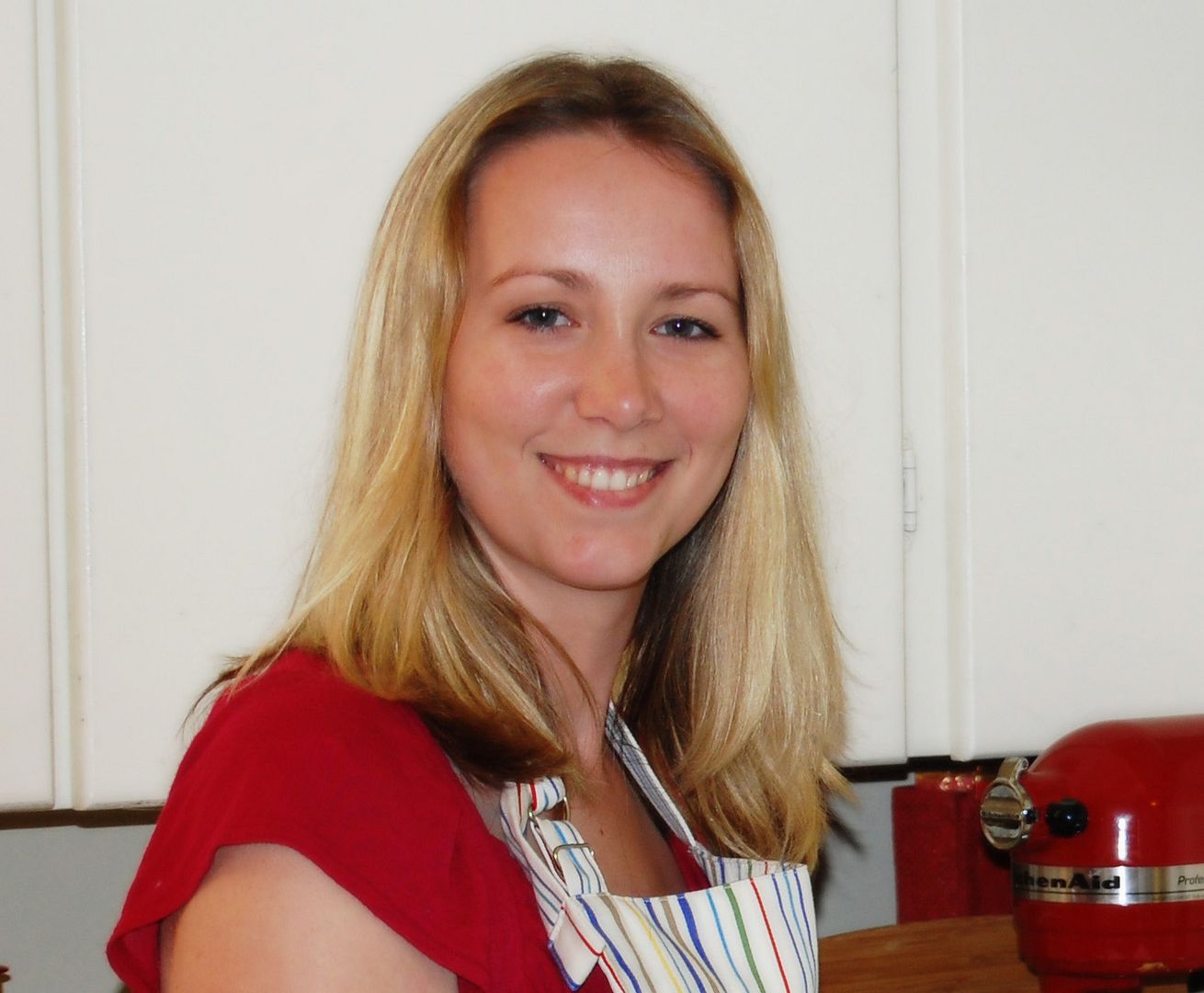 Jenna aka Sweet Pea is a stay at home mom to her twin 2 year old boys.  She enjoys cooking fun, new and creative meals for her family.  As well as growing a vegetable garden and raising chickens, and most recently ducks.  She enjoys blogging about it all at Newlyweds.