I don't know what it is about kids and little boys in particular, but somehow they just attract dirt. Lucas sees a mud puddle and finds it physically impossible to walk around it. He has to walk right through it. In Georgia, this is an especially bad thing because our dirt is red (better known as Georgia Red Clay) and stains everything. Lucas' shoes usually end up looking something like this…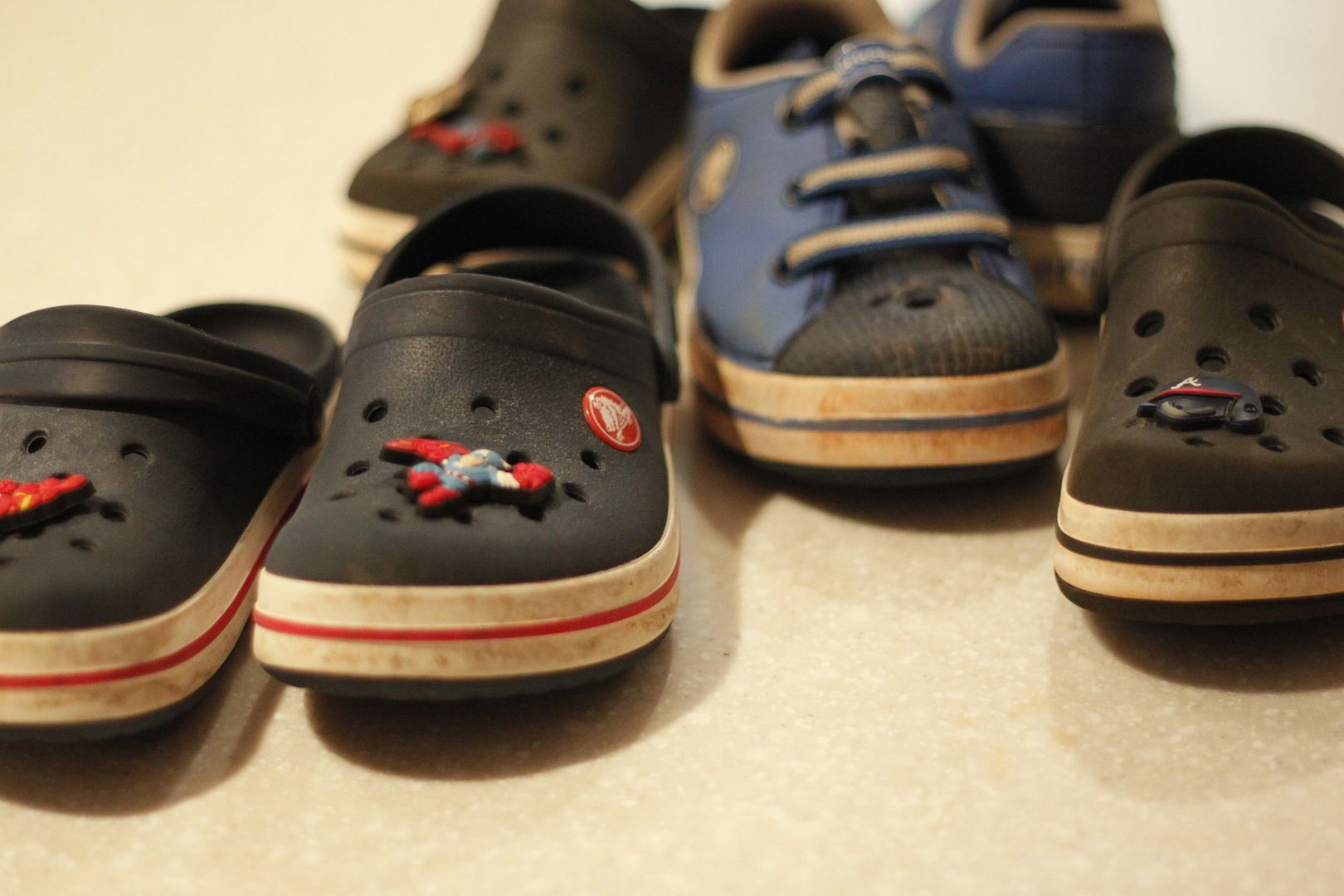 And, this is after I tried washing them with soap, water, and lots of elbow grease!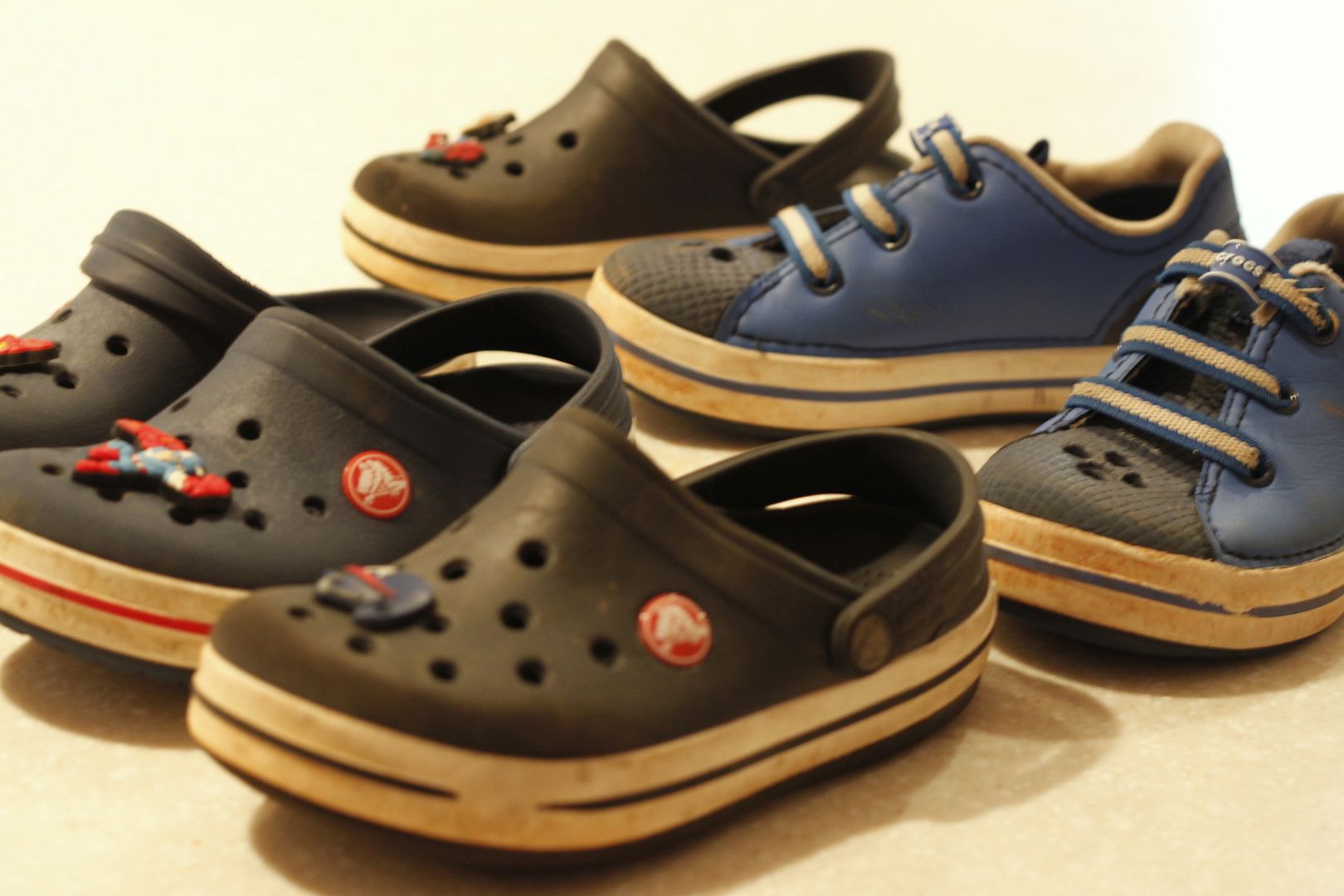 But, I've found a solution…Mr. Clean Magic Eraser!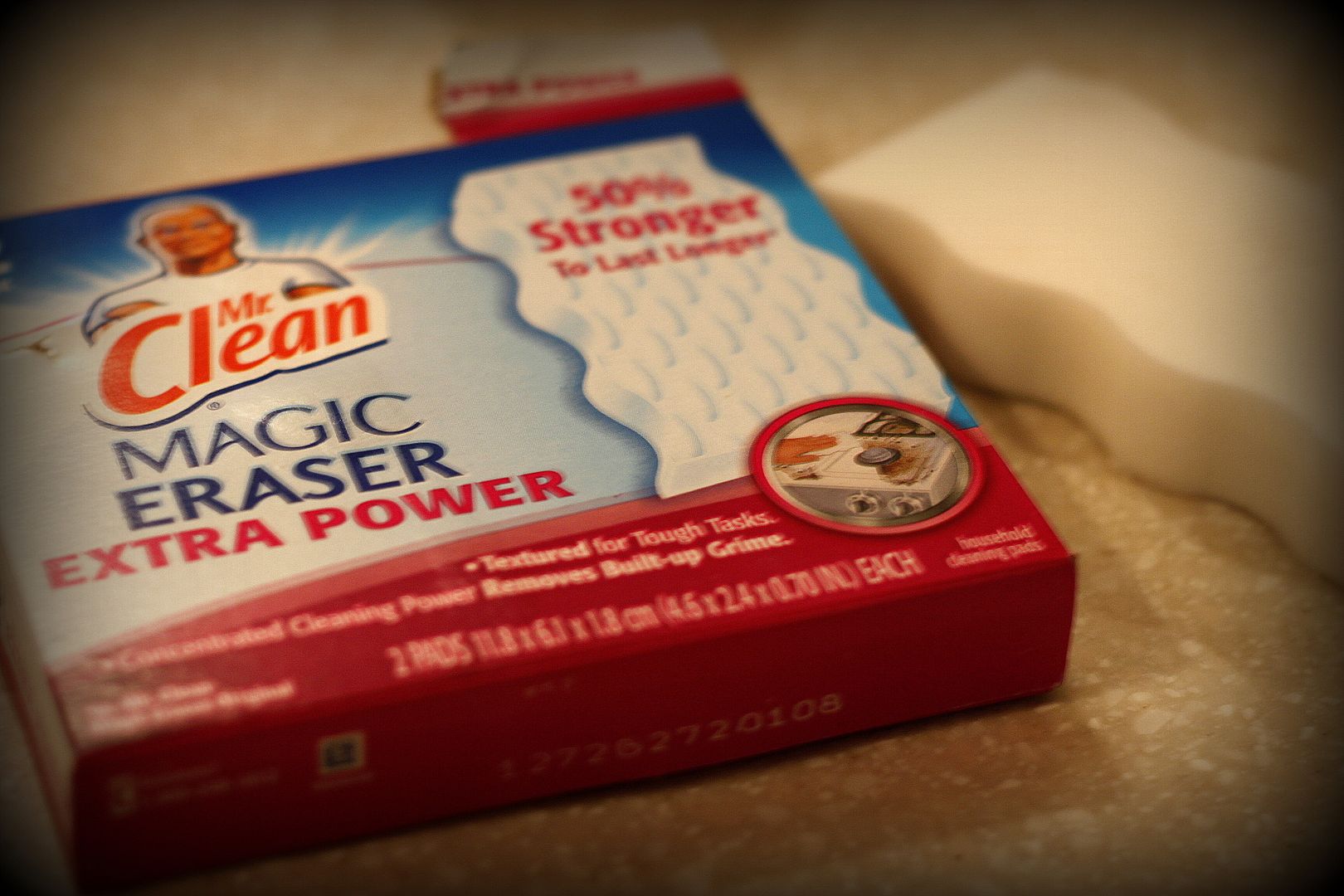 Wet the sponge and rub it over your child's shoes — no scrubbing necessary.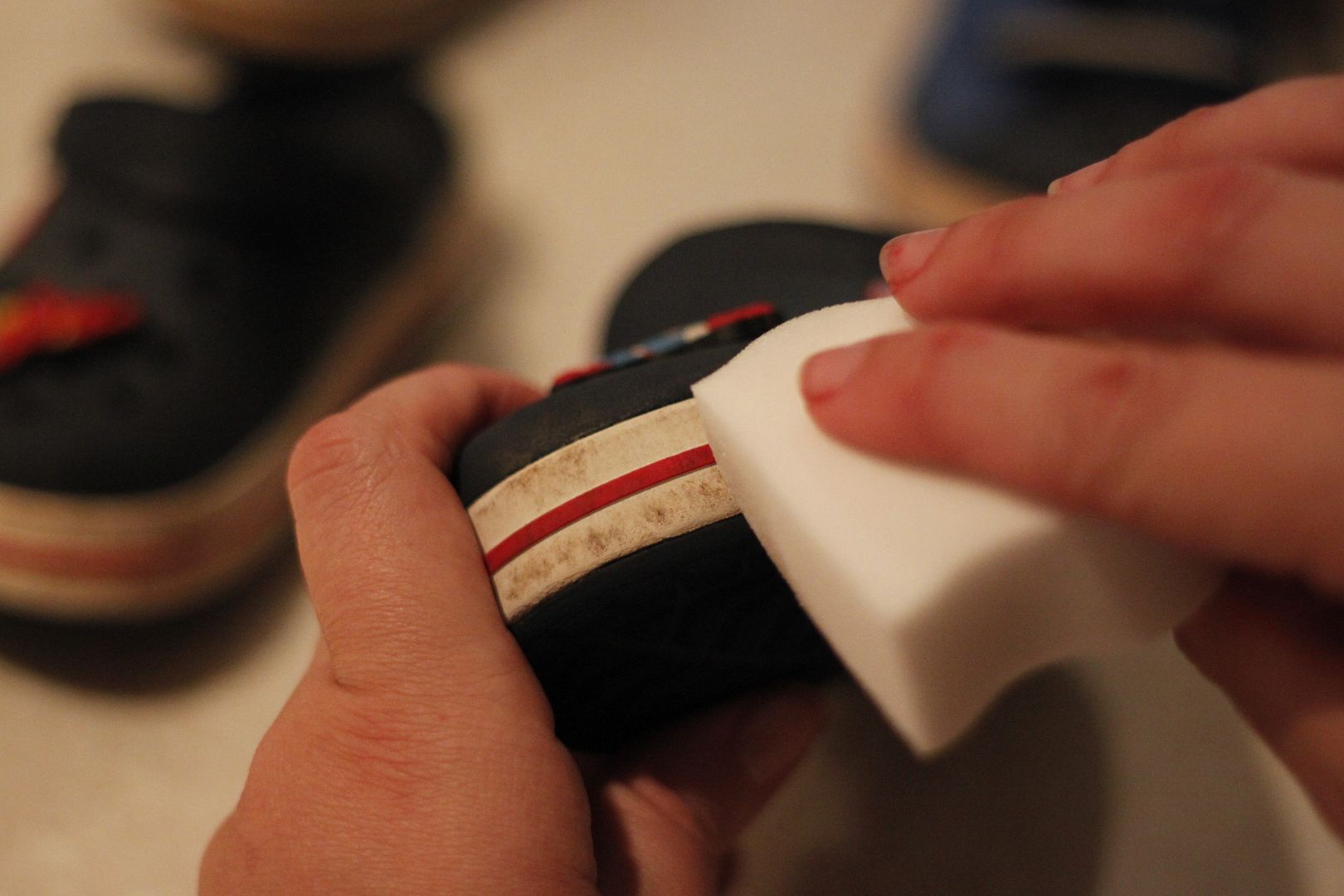 Voila! All the stains come off revealing a brand new shoe! It works just like an eraser!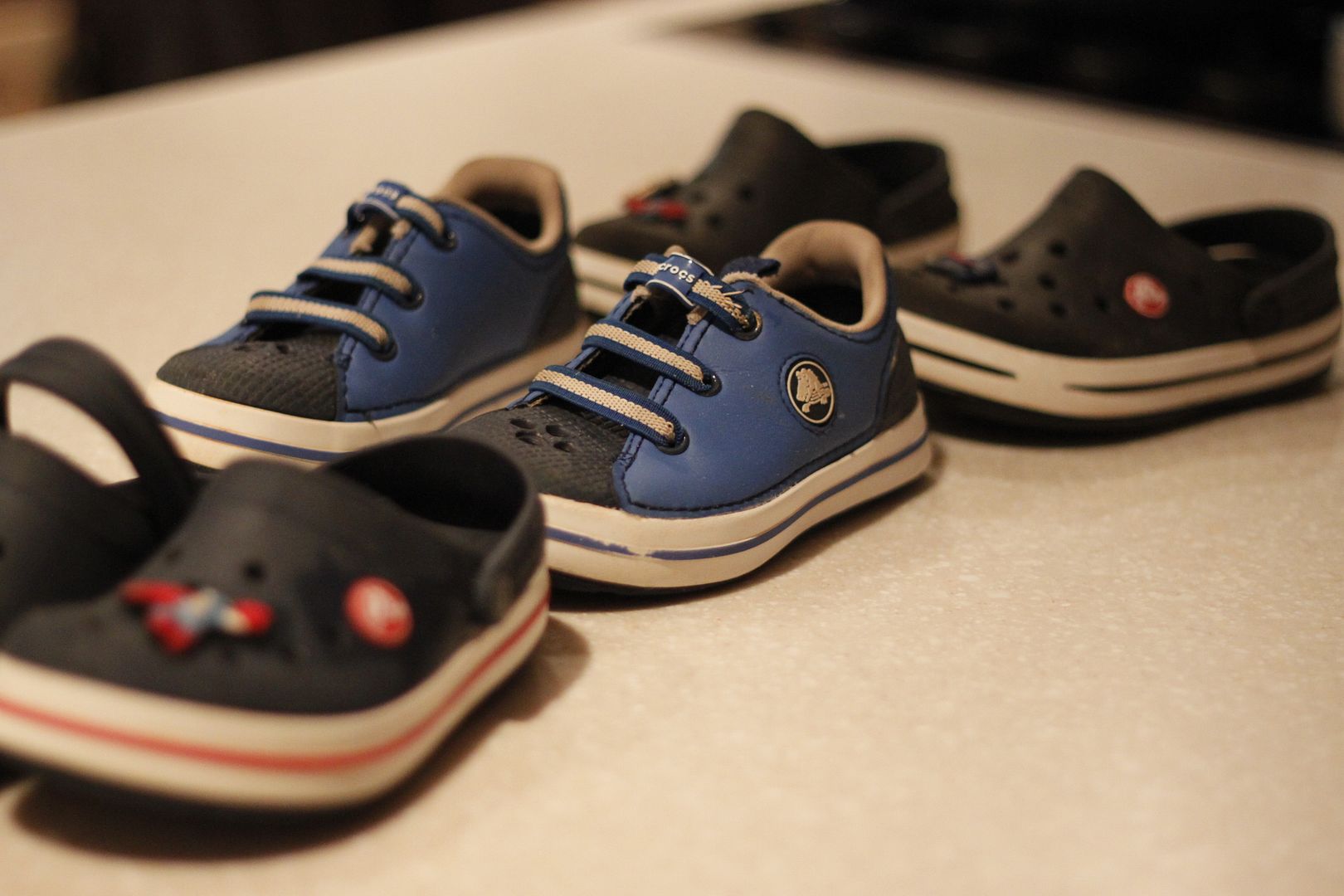 This works on leather or leather-like sneakers, Croc style shoes, etc. I've even used it on some canvas shoes! This method can be used on both white and color shoes as well. Just make sure to do a quick spot test first to make sure that the Magic Eraser isn't lifting any color from the shoe.
**This is not a sponsored post. **