As promised, today begins one of the most exciting giveaways I have ever hosted here on Jolly Mom! When HP came to me offering to give one of YOU the new HP TouchSmart 600 computer, I literally did the happy dance for you guys. I have not personally tested this computer, but from what I have read–it is AMAZING and will make a more than wonderful gift for the holidays. Can you imagine getting one of these under the tree this year?
If you've never heard of the HP TouchSmart 600, it is the result of a collaboration between Microsoft and HP. They came together to create best-in-class touch technology that melds the power of Windows 7 with HP's revolutionary TouchSmart PCs. The HP TouchSmart 600 showcases this technology within its sleek design, HD widescreen, BluRay, adjustable webcam and more. The award-winning multi-touch PC features motions such as pinch, rotate, arc, flick and press and drag let users zip through applications, photos and more. Integrated hardware and software technology, like HDMI, audio/video inputs, Windows Media Center and TouchSmart Live TV (with optional TV tuner), give users a range of options for viewing video, recording TV, and playing game consoles (like xBox) on their HP TouchSmart 600.
Five Microsoft Touch Pack for Windows 7 games and applications allow you to interact and learn multi-touch gestures in a more fun and intuitive way. Check them out by clicking the links below:
Windows 7 fast start up and shut down gives users easier access to their HP TouchSmart 600, which includes a long list of amazing touch-enabled apps like Twitter, Hulu, Netflix, Pandora and more. Premium quality speakers produce a crisp, clear sound for enjoying music and video. Windows 7 Play To feature also allows users to play media through a home video/audio system or other devices for a bigger boom. Features like Snap, Pin, Shake, Peak, and Jump Lists in Windows 7 Home Premium make it easy for HP TouchSmart 600 users to navigate the system quickly to easily find the documents they use most often.
It offers limitless potential for enhancing life at home. Sounds pretty amazing, huh?
Click HERE to learn more about the HP TouchSmart 600.
Click HERE to learn more about Windows 7 features.
This contest is closed. Congratulations to the winner, millaa!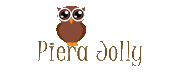 I was not compensated in any way–monetarily or with a product–for writing this post. HP chose nine blogs {including Jolly Mom} to run this giveaway and ONE of those nine will win their very own HP TouchSmart 600 PC. All opinions expressed in this review are my own and not influenced in any way by anyone. Please refer to this site's Terms of Use for more information.