One of my favorite stores to shop is definitely Old Navy. Great prices. Cute clothes for the entire family. As if their prices weren't already good enough, Old Navy recently launched a really cool weekly coupon hunting site, called OldNavyWeekly.com. I'm sure most of you have heard about it! If you haven't, you MUST check them out! Old Navy releases some amazing coupons on a weekly basis and you basically have to search for them all over the site. And, when I say amazing–I mean AMAZING. Often there are $75 off $100 purchase coupons!
Pair that with Old Navy's already great prices and their Item of the Week and you've got yourself a literal steal! Starting January 15th, Old Navy's Item of the Week will be the Men's Solid & Striped Hoodies priced at $12 (Reg. $24.50).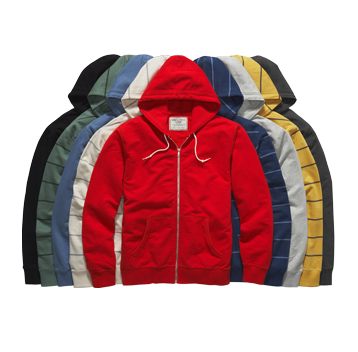 These hoodies look super comfy and go great with with jeans or khakis. Guys will love them! You can get them in-store from 1/ 15 – 1/21. You can check them out at OldNavyWeekly.com, where the current highest value coupon is $10 off your purchase of $50 or more.
Or, you can win a coupon here! In fact TEN Jolly Mom readers will win a $50 off a $100 purchase coupon! IMPORTANT PLEASE NOTE: These coupons are good from January 15-21st so if you win you will need to use it ASAP–no exceptions. Also, be sure to read the terms listed below!
Prizing Terms and Conditions:
Coupons are valid for a limited time only.
Old Navy cannot replace a coupon that was not redeemed in the correct time frame.
These are only one-time use coupons. Once redeemed, code is no longer valid and cannot be used again
The individual code should not be shared with nor used by multiple users
If a Sales Associate advises that code is not working, customer should ask them to key in the alpha-numeric code under the barcode (if the code is valid, and it's just a question of the barcode reader having issue with the print quality of the code, then keying in should work – unless it's already been redeemed then it will come up as invalid).
This contest is closed. Congratulations to the winners: alissa4illustration, maria.donahue, rbjj32825, kim_r4, trungchem2002, kmraymond, e.estt, annettekz2,  chicstyle, and marielay!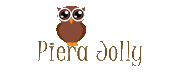 I was not compensated in any way for this post. All opinions expressed in this post are my own and not influenced in any way by anyone. Please refer to this site's Terms of Use for more information.