Last week, a group of fabulous Atlanta bloggers and I got together at my house to do one of my favorite things–cook! This cooking palooza was put together as part of Lawry's contest called "A Fabulous Summer of Flavor".

We had a wonderful time cooking, talking, eating, and laughing together. It was the perfect way to spend an evening and the perfect way to cook a meal!
Dawn, Lisa, Diane, Renee, Meghan, and I make up Team Atlanta and we are competing against bloggers in ten other cities. We were asked to cook a complete meal–appetizer or salad, a protein or main dish, and a side–using the following three Lawry's products: Balsamic Herb Marinade…
Seasoned Salt…

and Seasoned Salt Marinade…

Our theme? On Vacation. Since I love to cook, I actually look forward to cooking on vacation. We typically rent homes with full kitchens and I arm myself with recipes I've been wanting to try and recipes that we love, but don't cook as often due to time constraints. So our menu of Balsamic Tomato Salad, Garlic Knots, and White Chicken Pizza would definitely be something we'd make on vacation. Plus, everything was truly delicious!
Balsamic Tomato Salad



Ingredients
2 pounds tomatoes, cut into wedges
1 bunch scallions, thinly sliced
1/3 cup Lawry's Balsamic Herb Marinade
Parmigiano Reggiano
Directions
Combine the tomatoes, scallions and marinade in a large salad bowl and toss to coat. Top with some freshly grated Parmigiano Reggiano.
Garlic Knots



Ingredients
Dough
1 3/4 cup warm water
1/4 cup olive oil
1 tsp sea salt
1 Tbsp sugar
1 1/2 Tbsp active dry yeast
5 1/2 cups all-pupose, unbleached flour
Garlic Coating
1/4 cup olive oil
4 Tbsp unsalted butter
6 cloves garlic, finely crushed
1/4 cup finely chopped fresh Italian parsley
Parmigiano Reggiano
Lawry's Seasoned Salt to taste
Directions:
Make the dough:
1. Combine water, olive oil, sea salt, sugar, and active dry yeast in a large bowl. Mix to dissolve yeast.
Add flour and mix until well combined. Cover the bowl with plastic wrap or a lint free towel and set in a warm spot to proof until doubled in volume. At this point, you can refrigerate the dough for a few days if you want to make it ahead of time.
Divide the dough in two balls to make it easier to handle. Roll the dough into a rectangle about 5″x16″ and 1/2 inch thick. Using a pizza cutter or sharp knife, cut the rectangle into 1/2″x5″ strips.
With floured hands, roll each strip back and forth to create an even rope. Tie into a knot–over, under, and through– and place on sheet pan lined with a silpat or parchment paper.
Continue making the rest of the knots, cover pans loosely with a towel or plastic wrap and place in a warm spot to rise before baking.
6. Preheat oven to 500° F. After knots have doubled in size, bake for approximately 10 minutes.
While knots are baking, make garlic coating. Gently warm olive oil, butter, and garlic in a small saucepan. Add chopped parsley and set aside.
Remove knots from oven, place in a large bowl and toss with garlic coating OR brush the coating on. Season with Lawry's Seasoned Salt to taste and freshly grated Parmigiano Reggiano.
Ingredients:
1 chicken breast
Lawry's Seasoned Salt Marinade
4-5 cloves of garlic, finely minced
2 Tbsp of olive oil
1 large handful of fresh spinach
1/4 small red onion, sliced thinly
6-8 oz. of shredded mozzarella cheese
1 ball of homemade pizza dough
Directions:
Marinade chicken in Lawry's Seasoned Salt Marinade (overnight is best, but a few fours will work).
Cook chicken on grill pan until done and then shred.
Roll out pizza dough very thin and brush the top with olive oil and add minced garlic. Add fresh spinach, mozzarella cheese, red onion, and chicken. Don't overload your pizza with toppings–it's best to keep it light.
Cook your pizza on a pizza stone or quarry tiles in an oven that's been preheated to 500 degrees for 10-15 minutes or until the cheese is bubbly and golden brown around the edges.
Like I mentioned above, this is a cooking competition and 25% of the scoring is based on overall community engagement with blog readers and Twitter followers. This is where YOU come in! We need your help to win!
This giveaway is closed. Congratulations to the winner, Marvelous Mommy!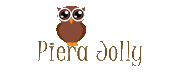 This is part of a compensated campaign with The Motherhood and Lawry's. The featured product{s} in this post were provided to me free of charge by the manufacturer or pr company representing the company and I was compensated for my time. All opinions expressed are mine. Please refer to this site's Terms of Use for more information.