You know one of the ways I know that Summer is here? When I start to see fresh ears of corn pop up in the produce section of my grocery store and at the farmer's market.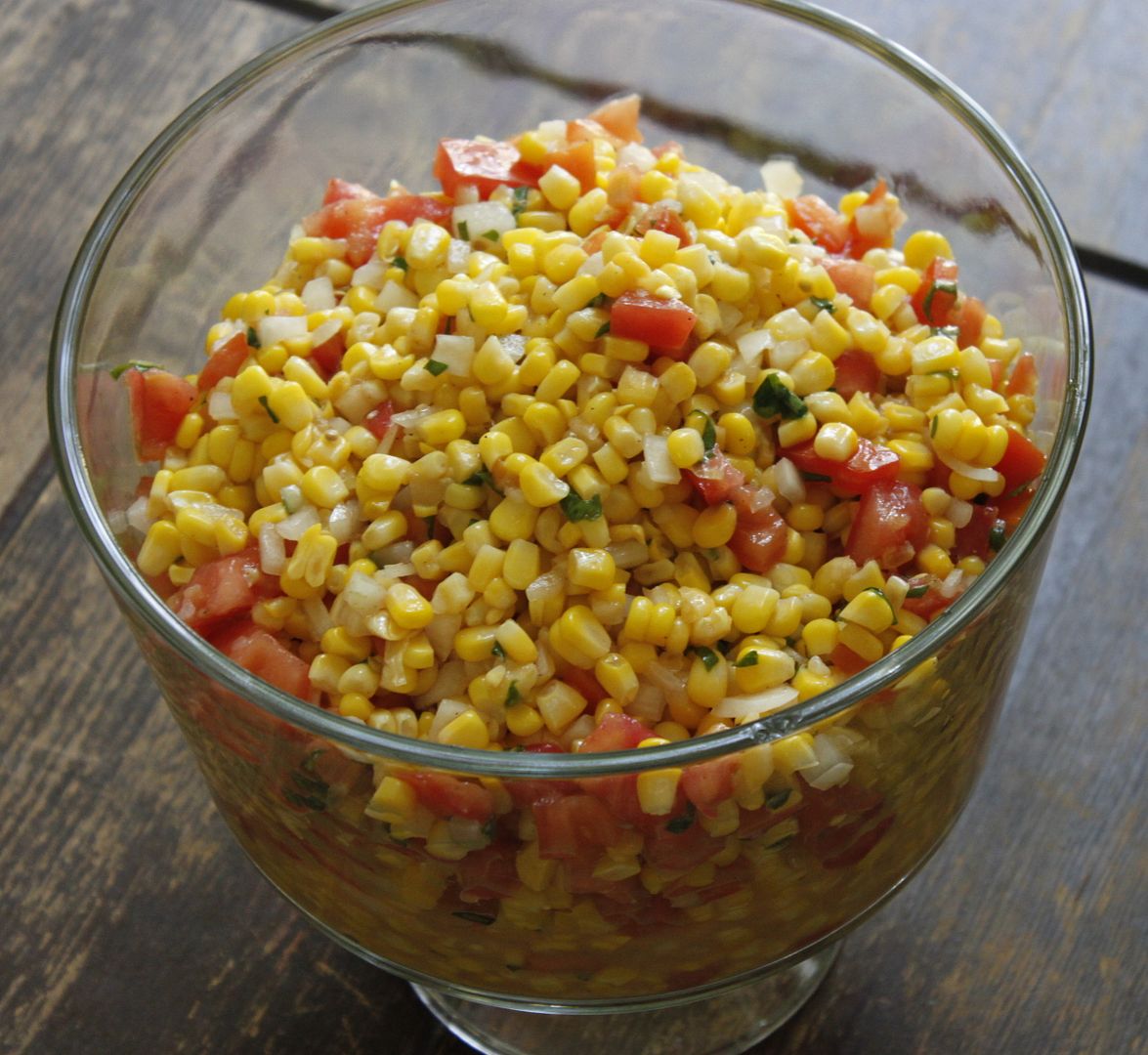 There's nothing quite like a fresh ear of sweet summer corn. So good! We pretty much
eat corn all Summer long – chomped right on the cobb, grilled, or in salads.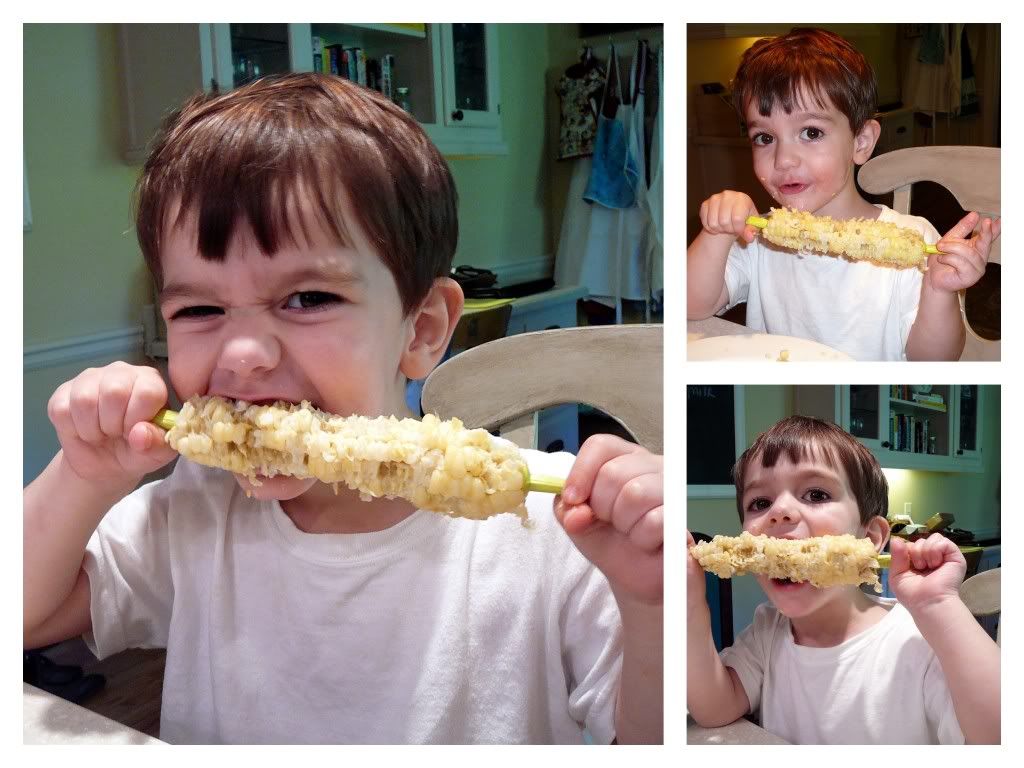 The Summer Corn Salad I am sharing with you today is very light and refreshing. It pairs beautifully with any meat you might be grilling this Summer – burgers, steaks, or chicken. Try it — I think you'll love it!
Summer Corn Salad


Ingredients
6-7 ears corn,
husked and cleaned
3 large tomatoes, diced
1 large white onion (sometimes I use a red onion instead), diced
1/4 cup chopped fresh basil
1/4 cup extra virgin olive oil
2 tablespoons red wine vinegar
salt and pepper to taste
Directions
Cook corn in boiling water until just tender (about 10 minutes). Take the corn out of the pot and allow to cool. When completely cooled, cut kernels off the cob with a very sharp knife. In a large bowl, toss together the corn, tomatoes, onion, basil, olive oil, vinegar, salt and pepper. Refrigerate until you're ready to serve.