As you guys may remember, I visited Tampa, Florida for the Child Hunger Ends Here media event at the Feeding America Tampa Bay Food Bank with Little Big Town. Well, just a few weeks ago my friends, Linsey from Lille Punkin and Danielle from Extraordinary Mommy – also Child Hunger Blogger Correspondents – headed to Nashville for the Little Big Town media event at the Second Harvest Food bank of Middle Tennessee. These awesome ladies, along with Little Big Town, rolled up their sleeves and got to work stuffing backpacks in support of the Second Harvest Food Bank of Middle Tennessee Backpack Program, which benefits kids in need. Below are a few pictures from the event…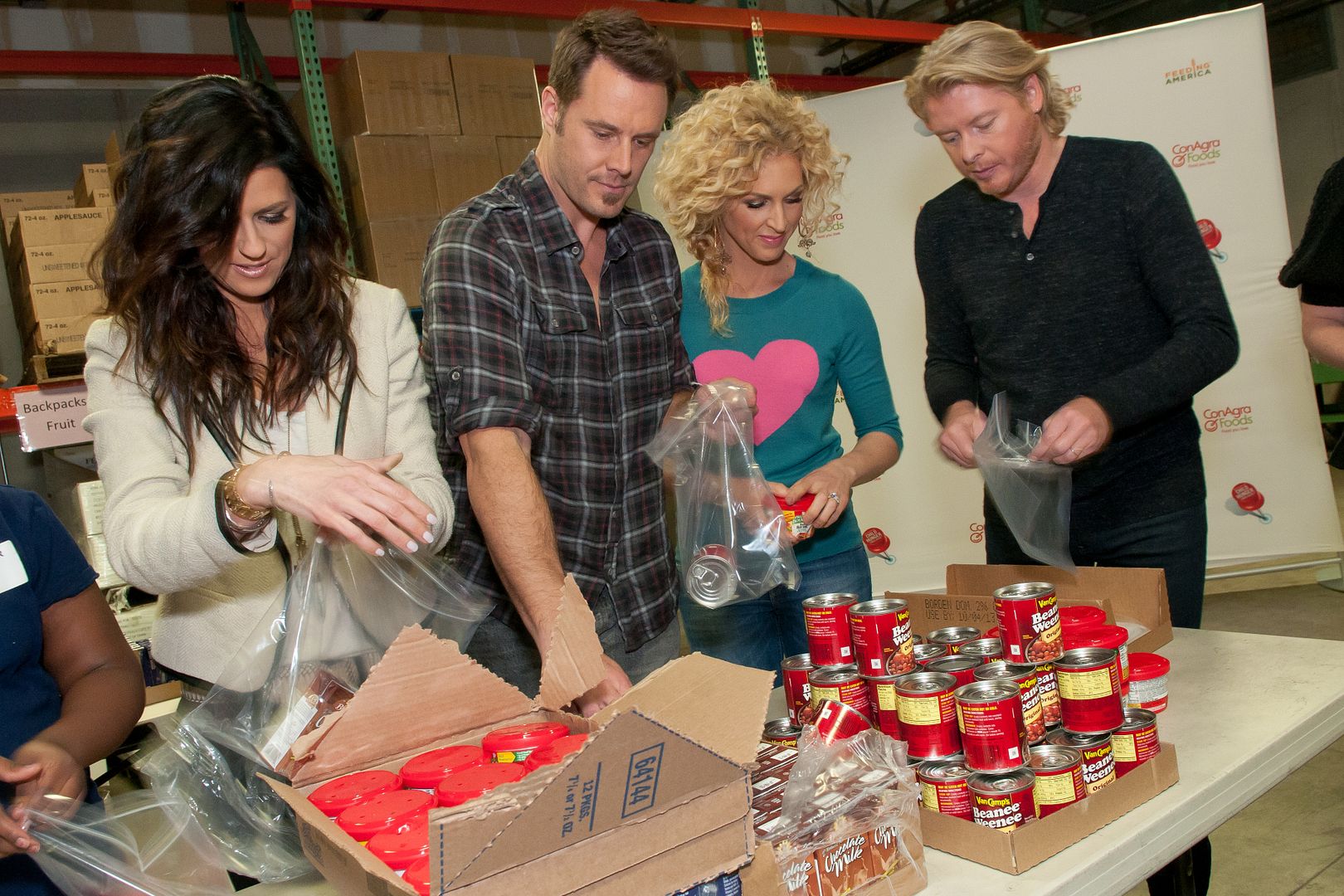 I can tell you one thing – after one of these events when you SEE how easy it is to help out your local community and kids in need – you feel invigorated with a sense of hope. We CAN do something and it doesn't take a lot of money or resources. At the heart of it – it's all about giving your TIME. Yes, money helps if you have it to give, but if you don't then TIME is just as valuable. Food banks wouldn't be able to function without the help of volunteers. They are needed for every step of the process so get out there and DO SOMETHING.
Easy Ways You Can Get Involved
Get involved with your local Feeding America food bank. They would not be able to function without the help of volunteers – they need YOU!
Host a food drive.
Everyone can contribute in their own way, whether it is donating their time or money, by volunteering at local food banks and other community organizations, or by helping us raise awareness of the issue. Visit www.feedingamerica.org to get involved.
One of the easiest ways to learn how to get involved is to join the ConAgra Foods Facebook community at Facebook.com/ConAgraFoods.
For more information, visit www.facebook.com/ConAgraFoods or tweet along by following www.twitter.com/ConAgraFoods and using the hashtag #ChildHunger.
This post is part of a compensated campaign. All opinions expressed in this article are my own and not influenced in any way by anyone. Please refer to this site's Terms of Use for more information.