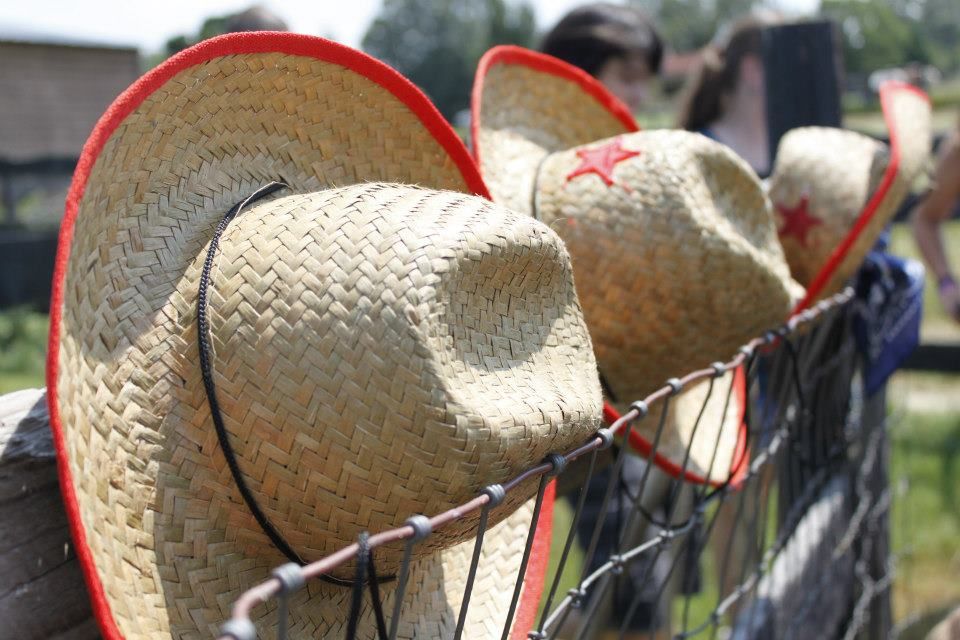 On August 16th, my baby turned five years old. Five. I honestly cannot believe it. Time just zips on by in a flash. For his 5th birthday, we decided to go with a Cowboy theme and let me tell you – it was such a huge hit! We held the part at Rancho Alegre Farm, which I must recommend to anyone in the Metro Atlanta area – they were amazing!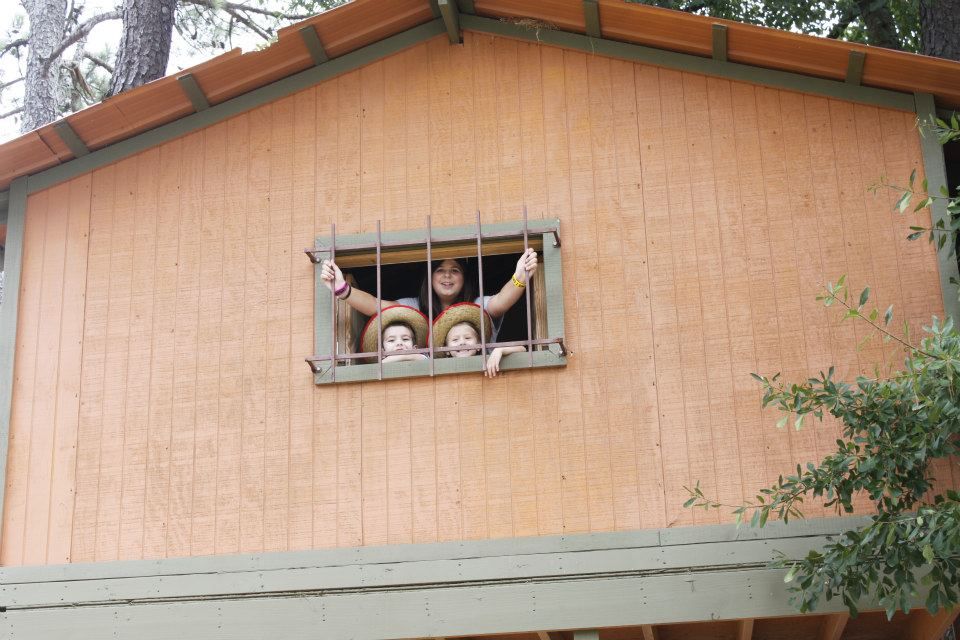 For decor, we used red and blue balloons and homemade birthday banners…
The kids' tables were decorated with tan tablecloths, gingham runners, and wildflowers and sunflowers in old milk bottles and tin cans. We used disposable pie tins for the plates, wooden forks and knives, and mason jars for the glasses.
The kids ate hot dogs, chips, and lemonade…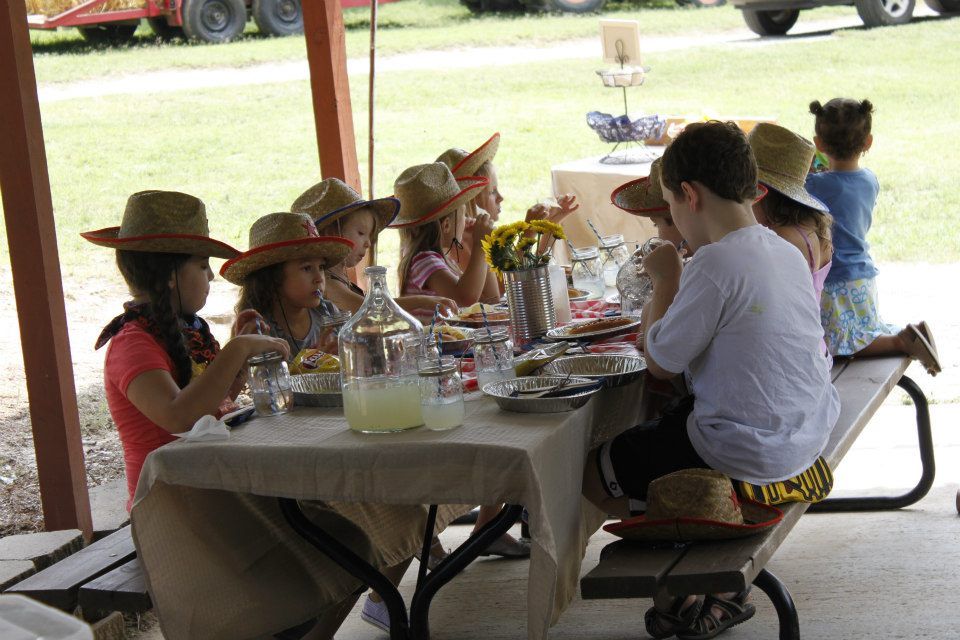 These were the adult food and beverage tables…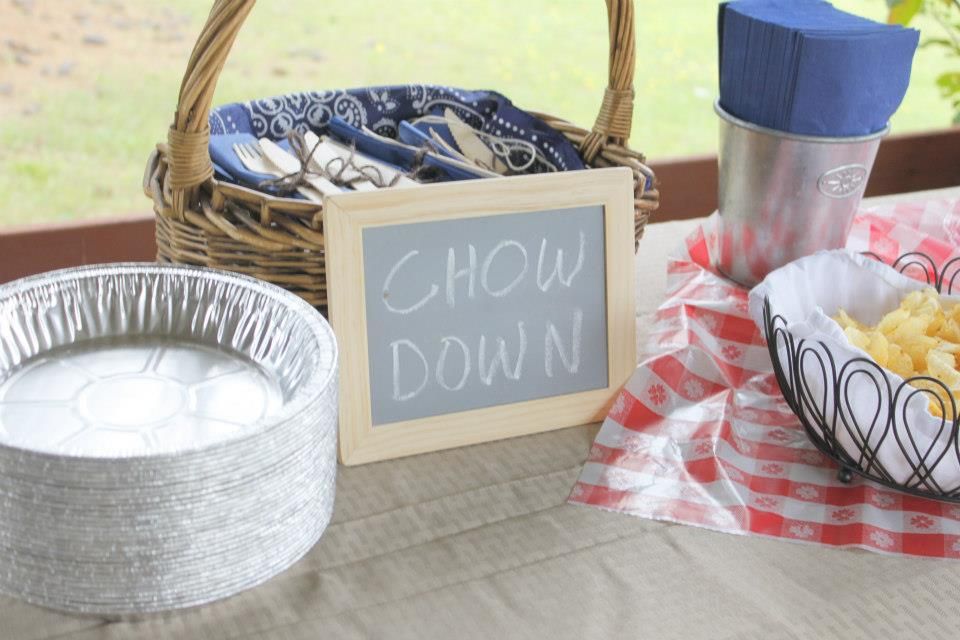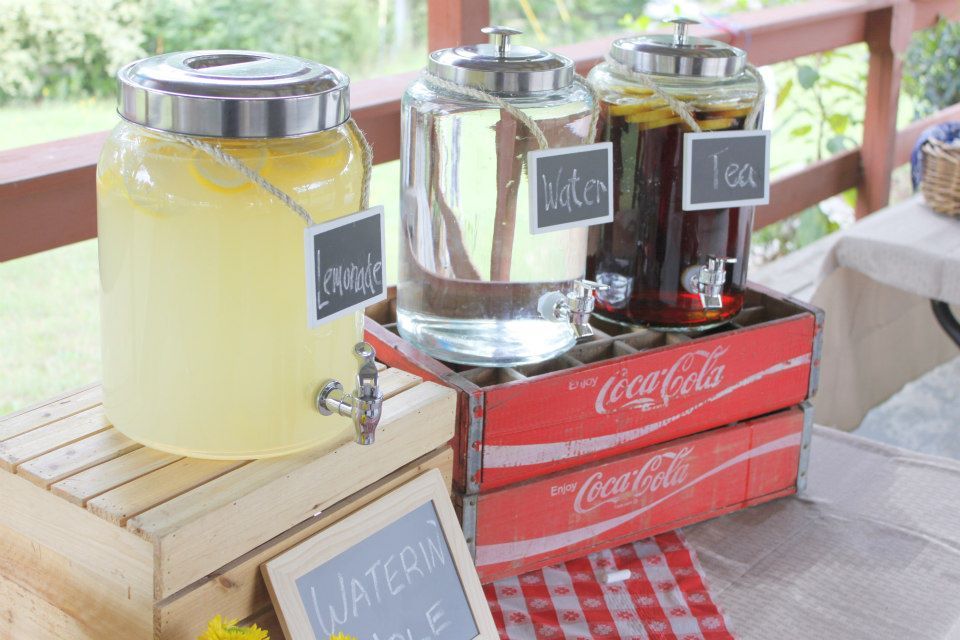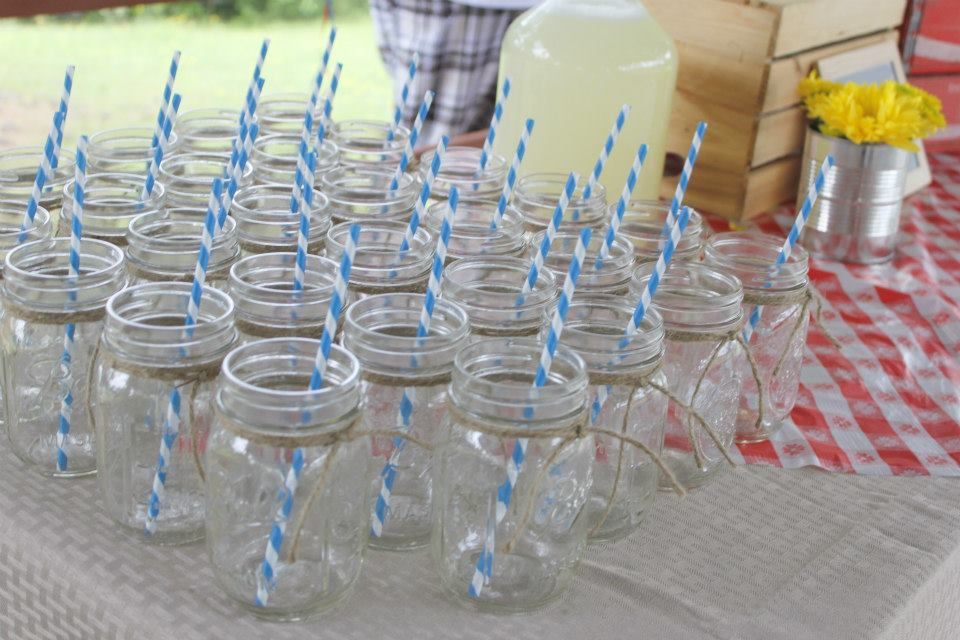 We grilled chorizos for the adults and there were also plenty of salads and sides as well… it was delish!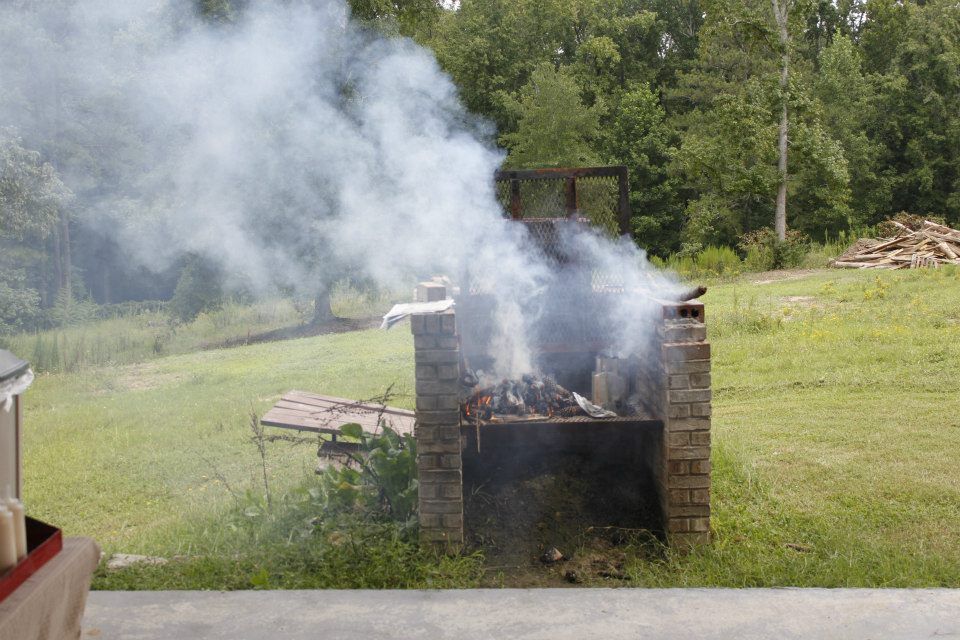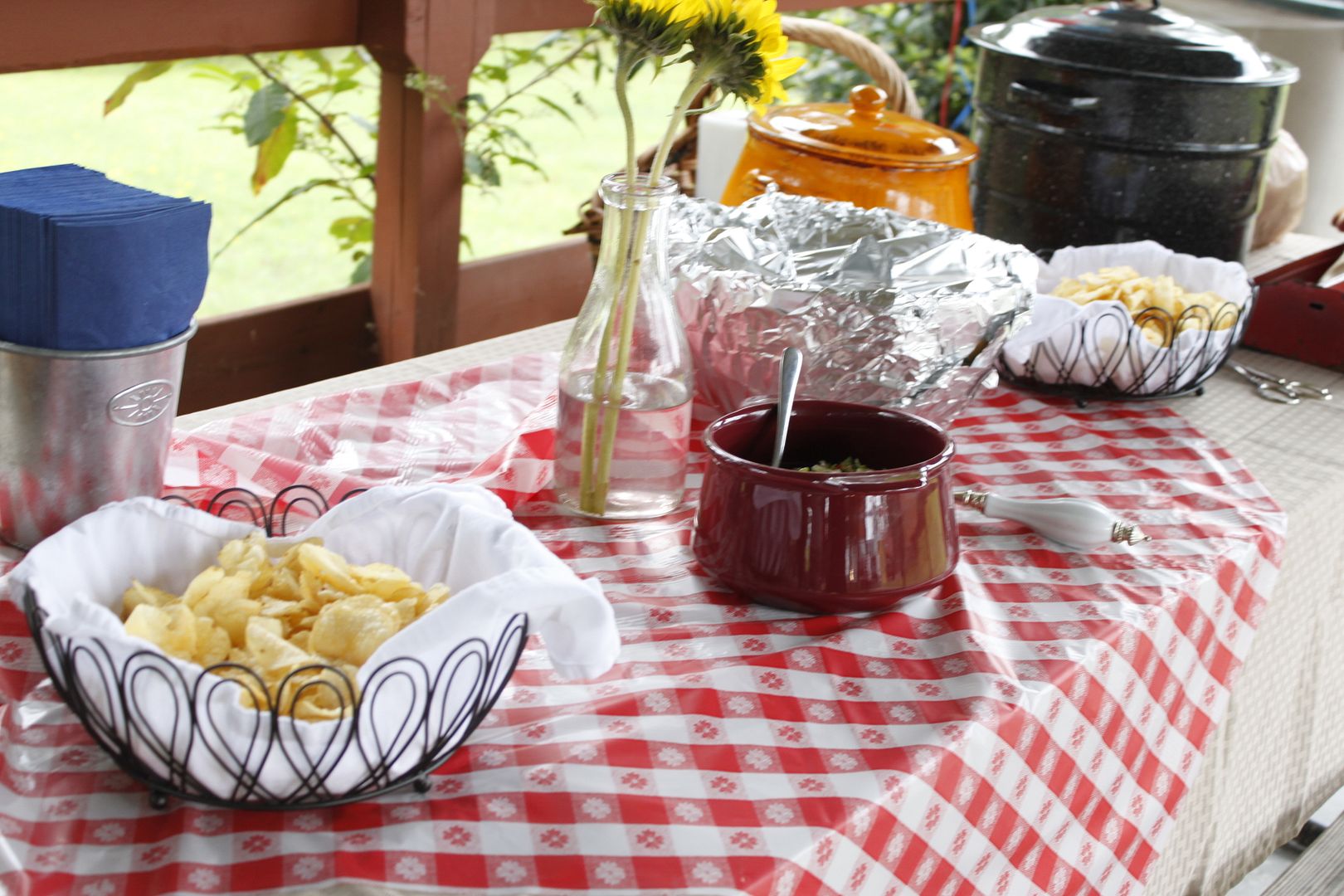 OK, so as the guests arrived they visited the photo booth for their "mug shot", but first they had to get their gear! All the kids got cowboy hats and sherrif badges.
Plus, we had bandanas and mustaches to use at the photo booth.
The photo booth was a lot of fun!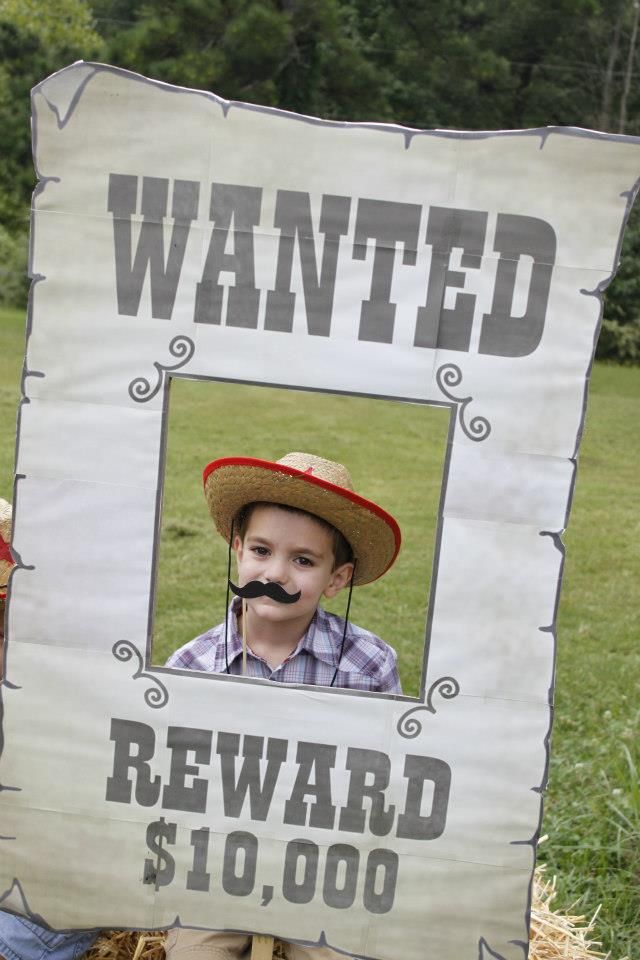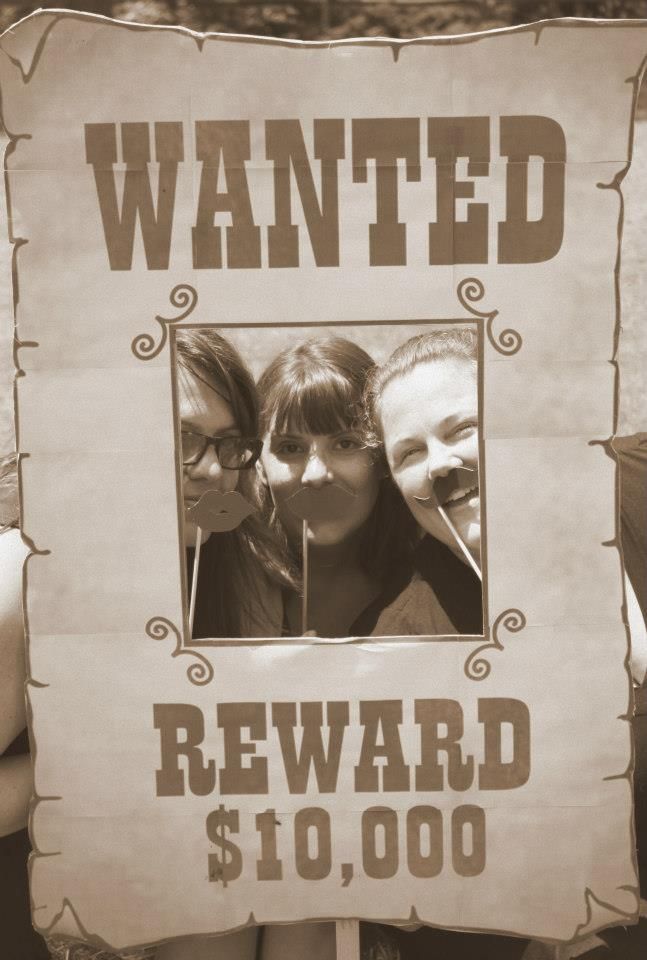 From there, the kids were able to hit the playground or bounce house…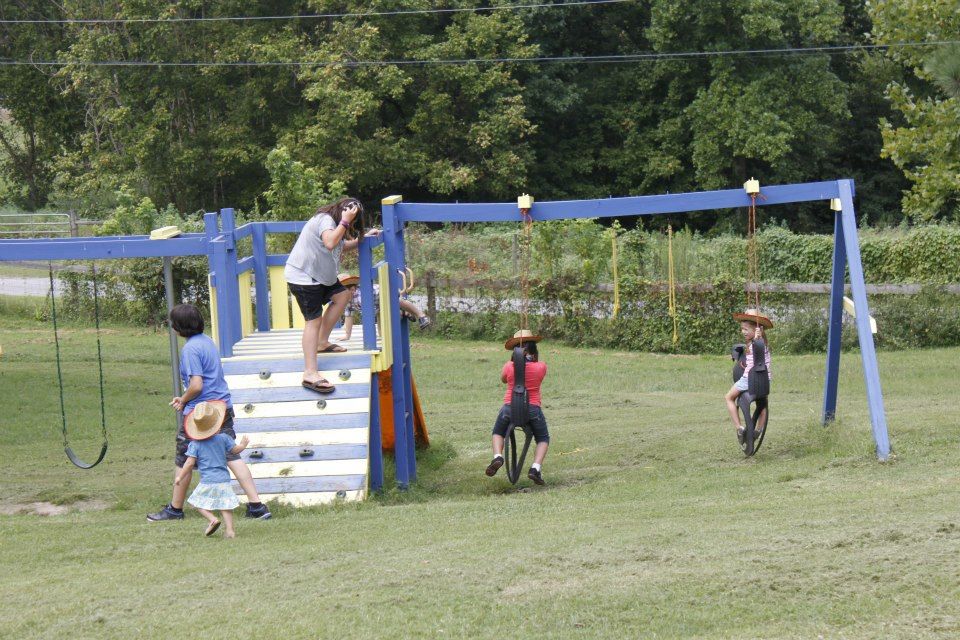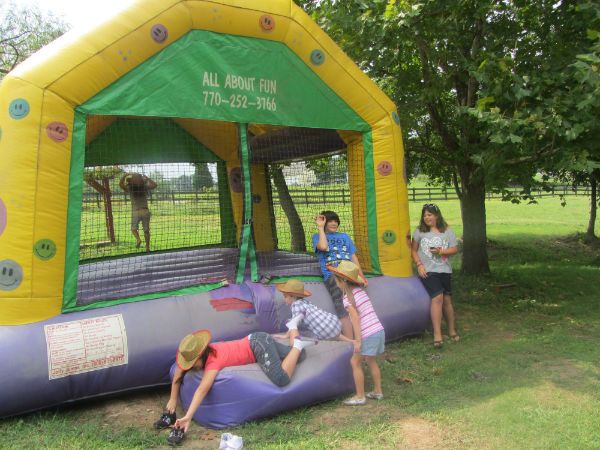 And then, they each got to go on a pony ride!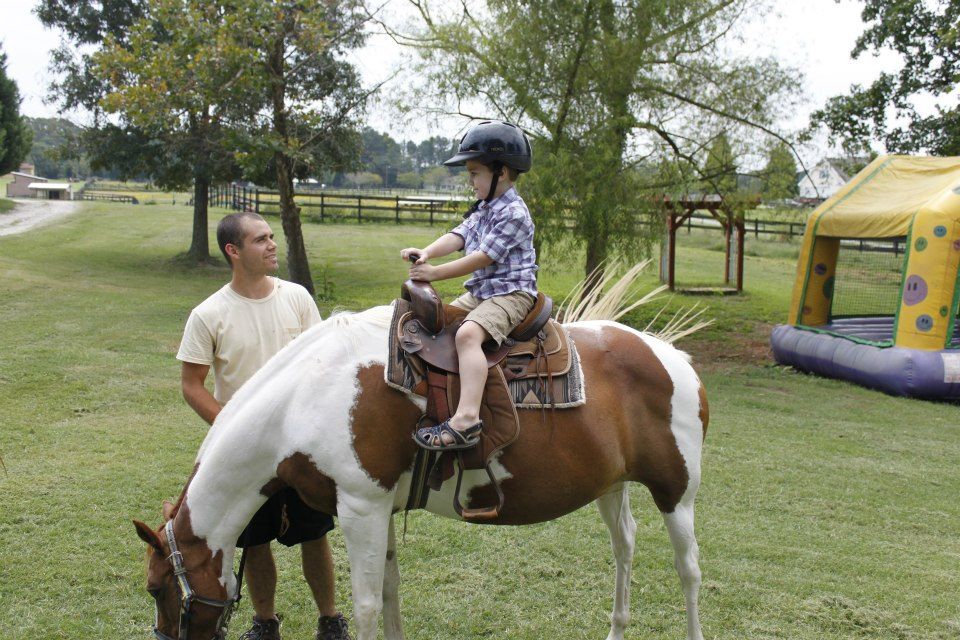 Then, it was time to for a hayride around the farm…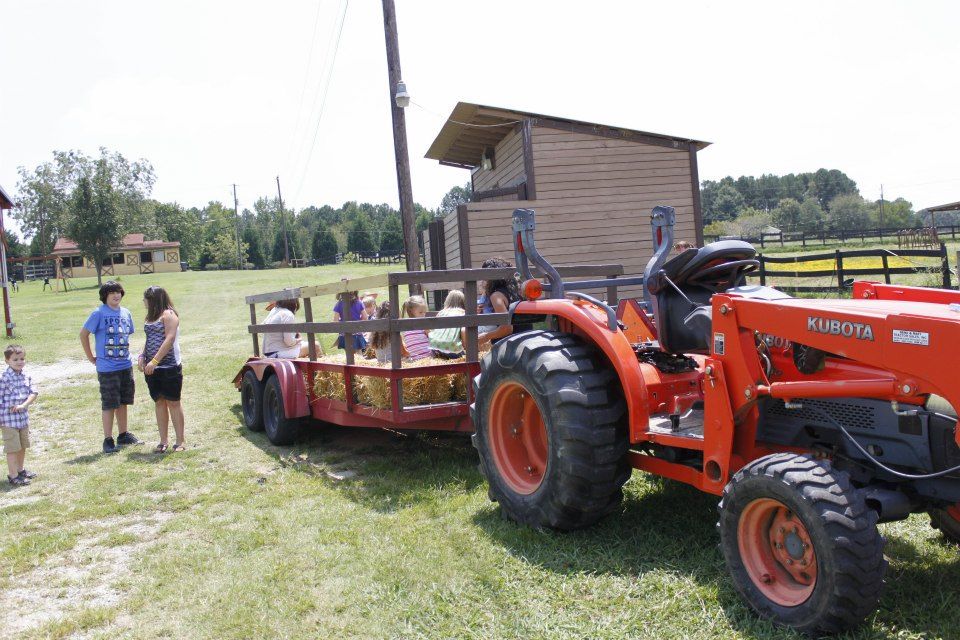 and then we headed over to pet the goats and the kids also got to milk a goat…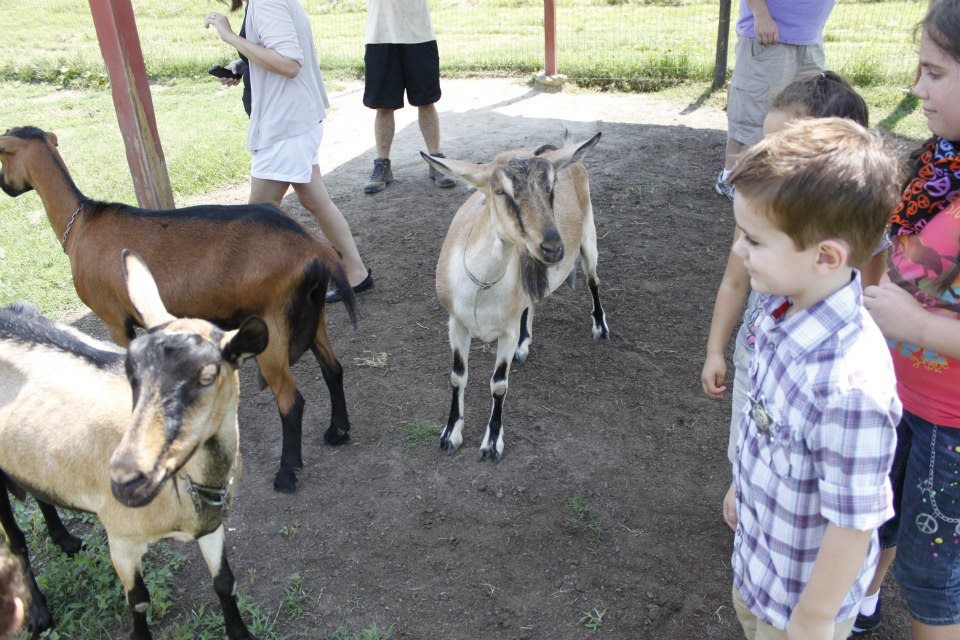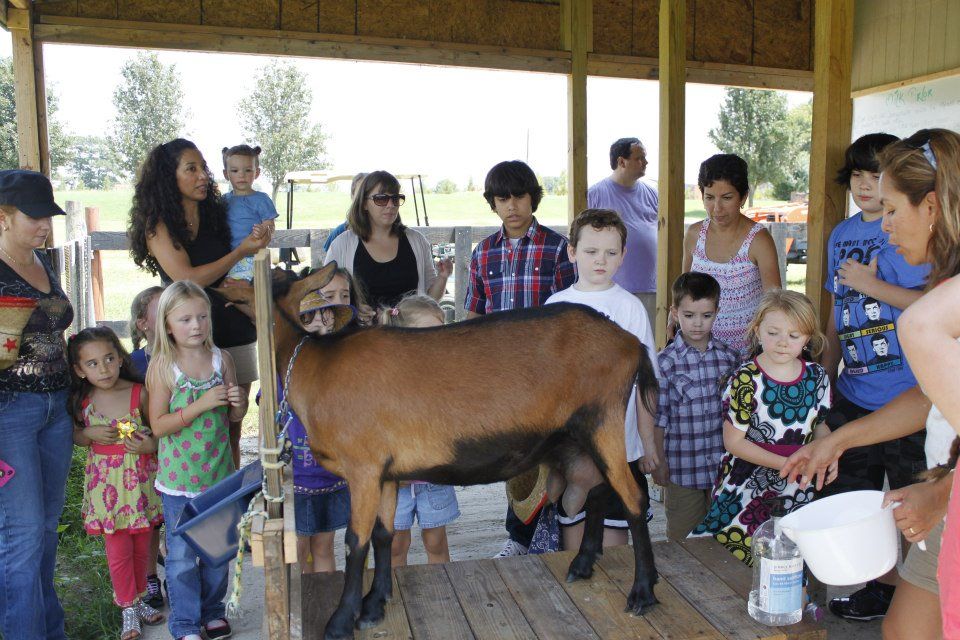 Whew! After all that activity –  it was time for cake – cupcakes, that is! We made "campfire cupcakes" (s'mores cupcakes), "yankee cakes"  (these were a play on boston cream pie), and "gaucho cakes" (made with dulce de leche frosting).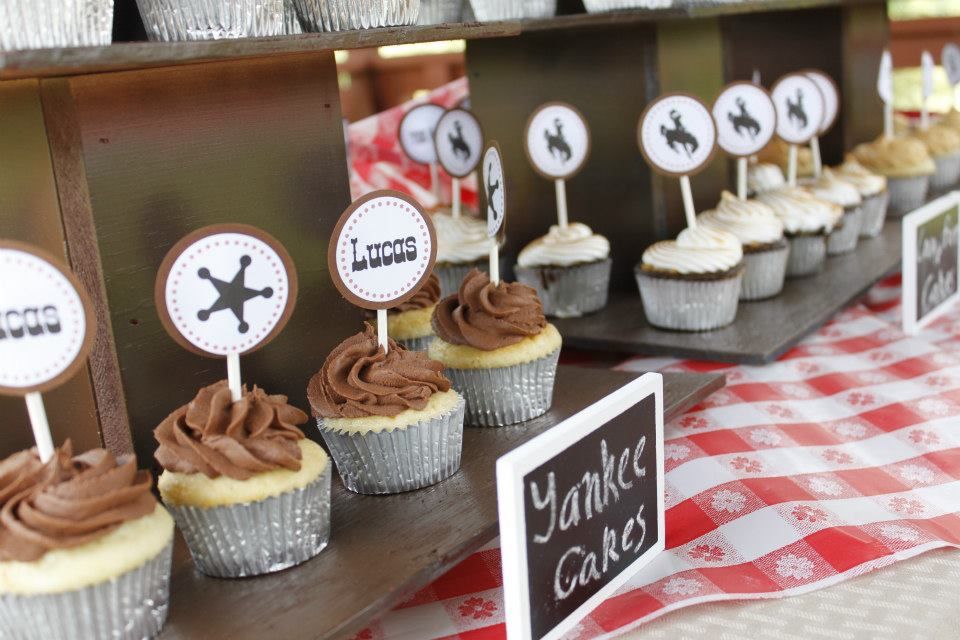 The birthday boy got to blow out the candles…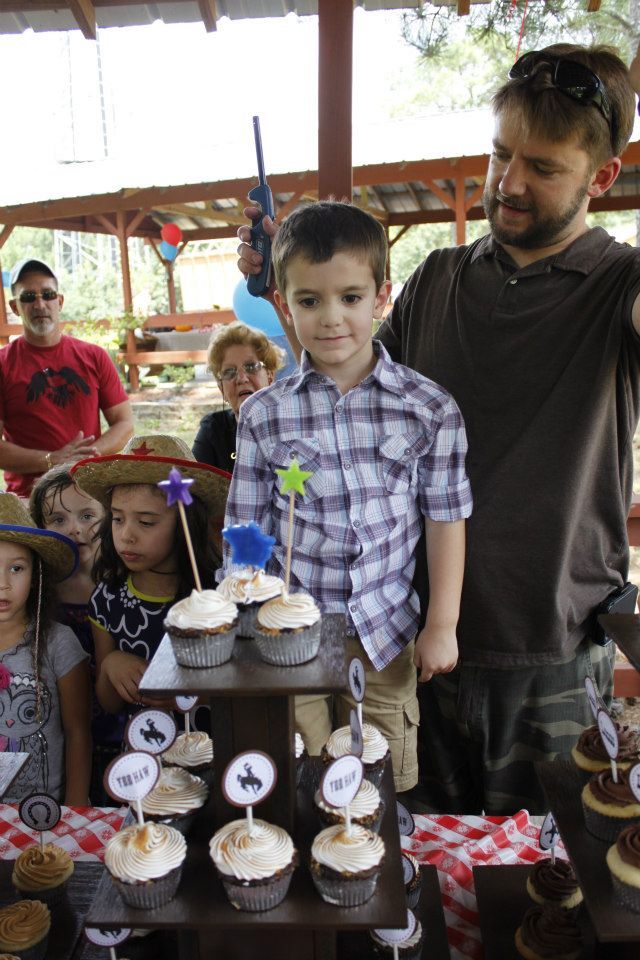 and, open presents…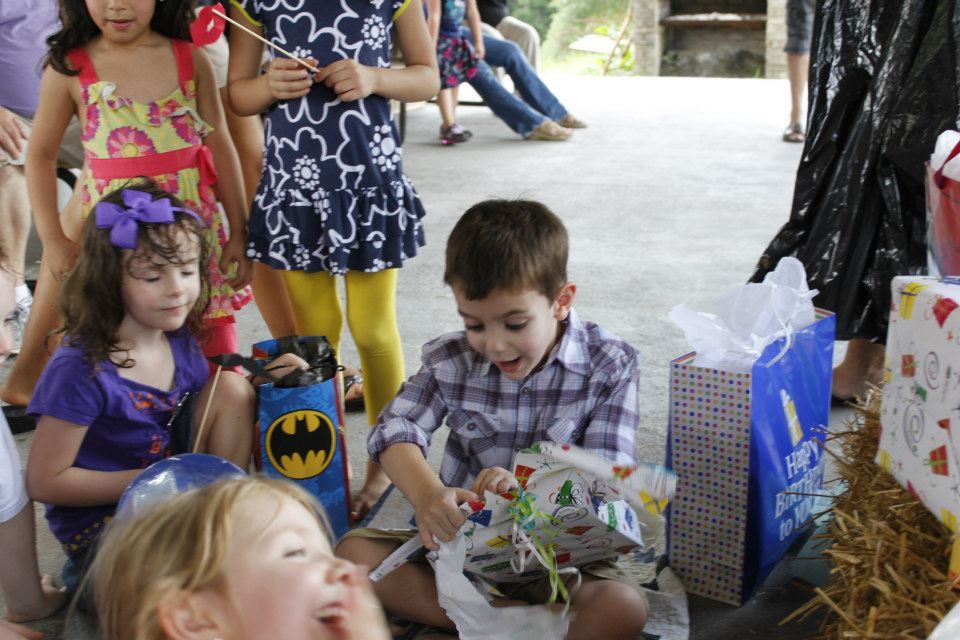 Before the guests went home, everyone got to take home some goodies!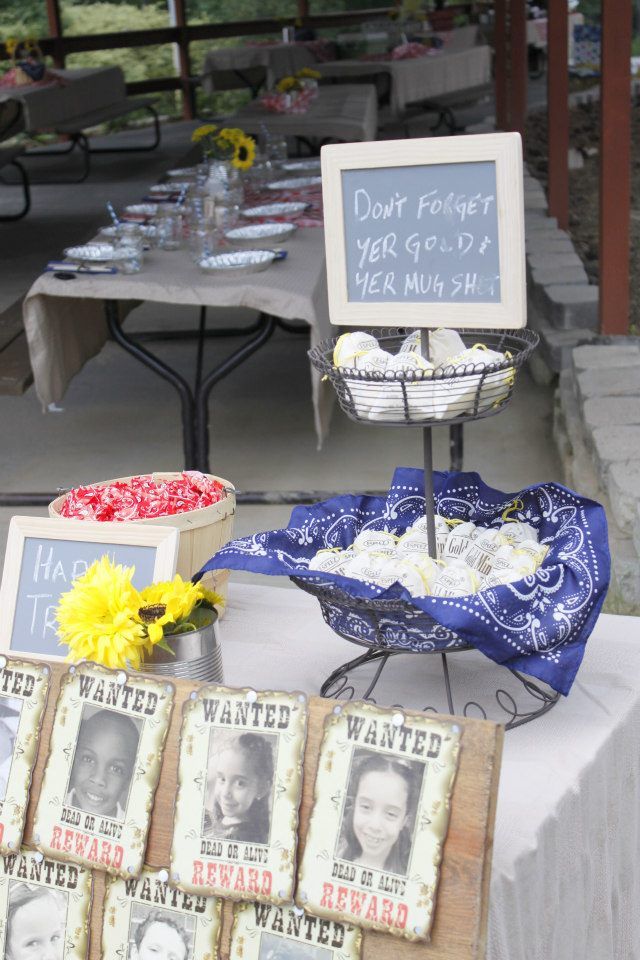 The kids all got a "mugshot" that we'd put together with pictures before the party and they also got gold nugget bubble gum.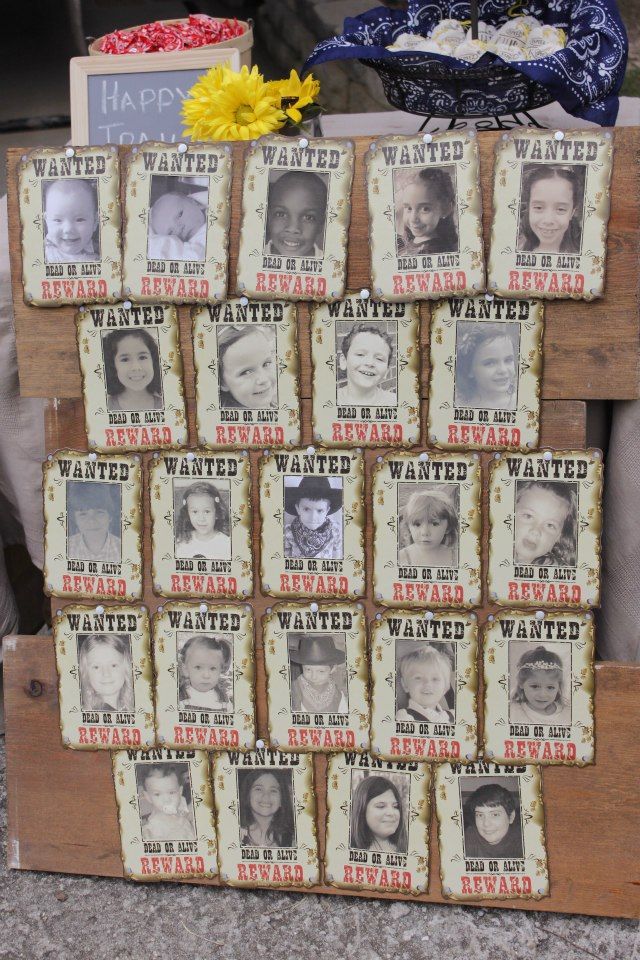 Over the coming weeks, I'll be sharing many cowboy goodies from the party – everything from FREE printable invitations, cupcake toppers and birthday banner to photo booth tutorials and where to get many of the items pictured above. Stay tuned, partner!