Last night, Mike and I celebrated our 8th wedding anniversary with dinner and we went to see Memphis The Musical. Here's what I have to say about Memphis…Wow! WOW! WoW! 
About Memphis the Musical:
Turn up that dial…From the underground dance clubs of 1950s Memphis, Tennessee, comes a hot new Broadway musical that bursts off the stage with explosive dancing, irresistible songs and a thrilling tale of fame and forbidden love. Inspired by actual events, Memphis is about a white radio DJ who wants to change the world and a black club singer who is ready for her big break. Come along on their incredible journey to the ends of the airwaves — filled with laughter, soaring emotion and roof-raising rock 'n' roll.
Memphis was such an electrifying performance raw with emotion and hope. The dancing was amazing. The music and singing was beautiful. It had you laughing out loud one moment and in tears the next. Honestly, words do not do any justice to just how amazing this performance was. It is by far, my favorite musical to date! To borrow a word from Huey the DJ…Memphis is "fantastical"!
You can catch Memphis The Musical from Jan. 31st – Feb. 5th, 2012 at the fabulous Fox Theater in Atlanta. For more information on the show and tickets please click here.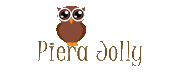 I was provided with a pair of complimentary media tickets to the show. All opinions expressed in this review are my own and not influenced in any way by anyone. Please refer to this site's Terms of Use for more information.