Also on my list of resolutions this year is to do what I can for the health of our planet. I admit I haven't been using
reusable grocery bags
. Yes, I am hanging my head in shame, but I have vowed to change that this year! I recently came across
Chico Bags
though and I love how convenient and affordable they are. They come in two styles: the ChicoBag Original and the ChicoBag Vita.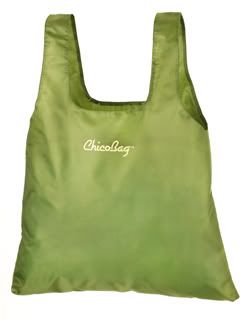 The Original holds 25 pounds and the Vita holds 40 pounds of groceries. The Vita is really cool because it has shoulder length straps! Both styles are designed to be stuffed into the integrated pouches. The fabric is designed in such a way that it easily and quickly stuffs into the pouch. You don't have to fold it a special way or anything. Just stuff! When they are in the pouch, they are TINY. I mean really TINY! Both also come with a clip, which means you can hook the bags to your purse, diaper bag, belt loop, or key chain and always have one on hand.
Here you can see the Vita stuffed with groceries: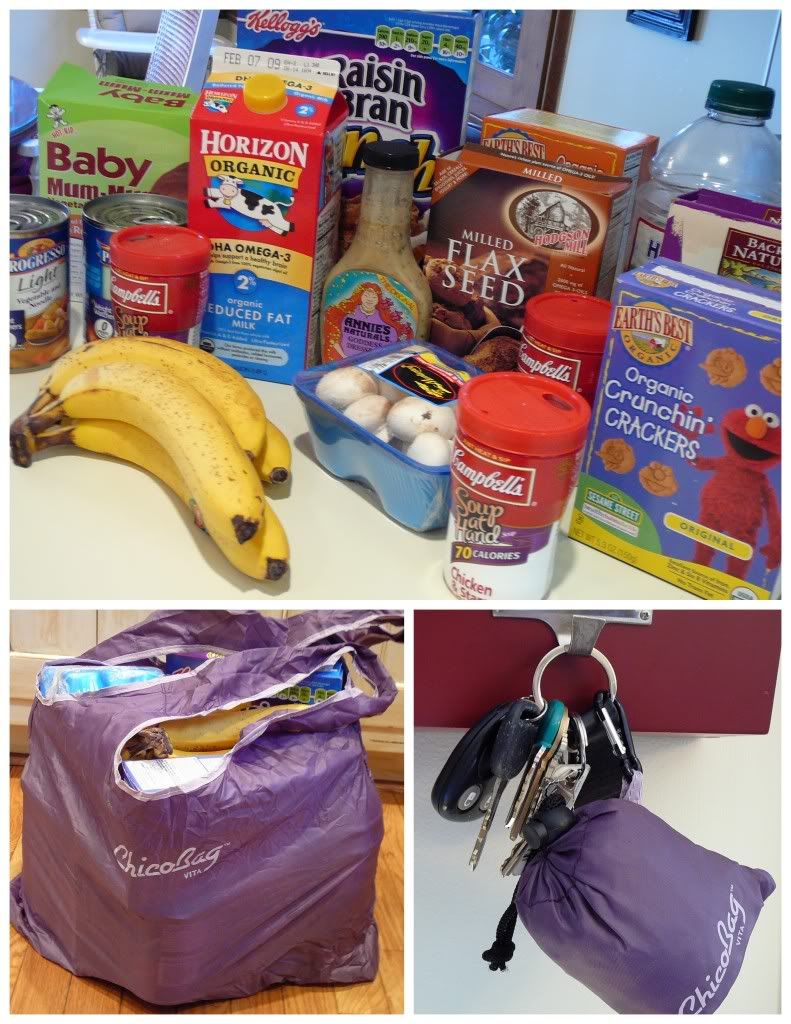 Besides being great for groceries, I also think they are great to keep in your diaper bag for dirty or wet clothes emergencies. Since they are so small when they are in the pouch, they take up virtually no room in a diaper bag! If someone from Chico is reading, it would be great if you guys made one that closes for these types of mom emergencies : )
Want it: Visit the ChicoBag website to purchase. You can buy the Original for $5 and the Vita for $8.
This giveaway is over. Congratulations to the winner marissa19721!