Unless you go to a tailor (I can't afford it), then it is almost impossible to find a pair of pants or a skirt that fits like it should right off the rack. My pants are always sliding down and I am constantly tugging at them. It is so uncomfortable and extremely annoying to always have this problem.
The truth is that I do not like wearing
belts
. They cause bulk in an area that I don't need any additional bulk. Not to mention, that I love wearing long fitted tops and tunic style tops. Belts just get in the way and ruin the look I'm going for. So, when I came across the
Invisibelt
, I could not have been more excited to be given the chance try it out!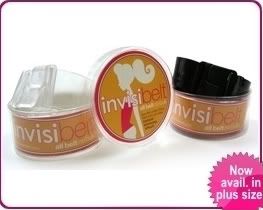 The Invisibelt is a smooth, undetectable belt with a flat clasp. It has an adjustable waist and will fit sizes 0-14 and it also comes in plus size, which will fit up to size 4x.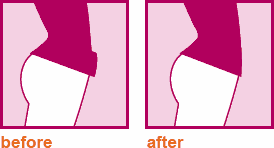 I received an Invisibelt to test and I was not disappointed! After putting it on, my pants didn't slide down and I did not have the expected belt buckle bulge either. I honestly couldn't be happier with this belt-it has rescued me from an annoying fashion problem. It instantly slims you and gives you a sleek look. It is a MUST-HAVE fashion accessory-all women should have one in their closet!
See The Invisibelt in Action:
Want it: Visit Invisibelt and purchase one of these awesome belts for $19.95.
This giveaway has ended. Congratulations to LadyJemima and melrwy! Winners have been emailed.