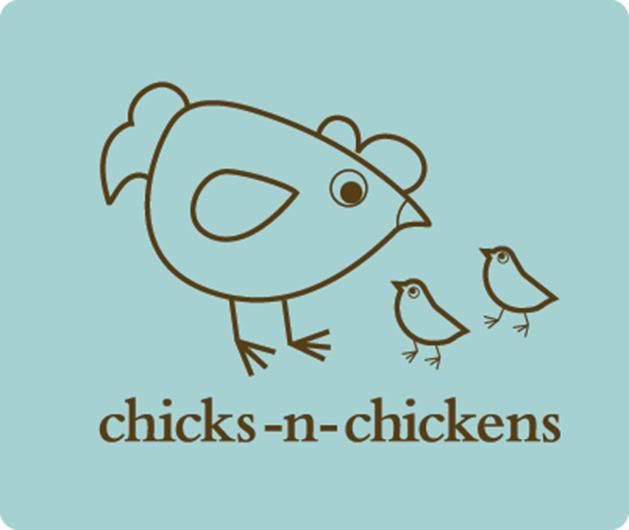 As new moms, we struggle with many of the same issues. We have a hard time finding the time we need to do things for ourselves and we suffer from total exhaustion! Babies don't seem to like to sleep at normal sleeping hours and we suffer big time. All of this contributes to lacking proper motivation for important things like working out.
When Lucas was born I tried many times to bring him to the basement with me where I have my treadmill. That didn't turn out so well. He would cry so I would get off the treadmill to soothe him. There wasn't much exercise to speak of. I also tried to work out while he napped, but I really didn't like doing that because the entire time I was working out, I would worry that he would wake up at any moment. As a result, what should have been a moment for me ended up being me rushing through a workout.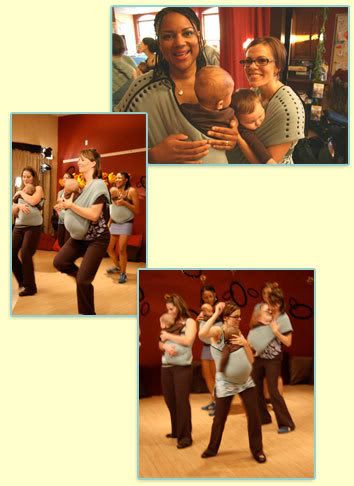 What would be ideal is to have a way to work out with him. One really cool (and fit) mommy chick, named Darcy Albrecht, from Chicks-n-Chickens thought of that and came up with Lullaby Exercises. Lullaby Exercises is a 35 minute workout DVD that you do with your baby. You can hold your baby in your arms or place him in a sling while Darcy guides you through a great workout. During the Groove set expect to sweat with a high energy workout that is both fun and easy to follow. You'll slow it down during the Sleep set as you and your baby sway to soothing music that will lull your baby to sleep.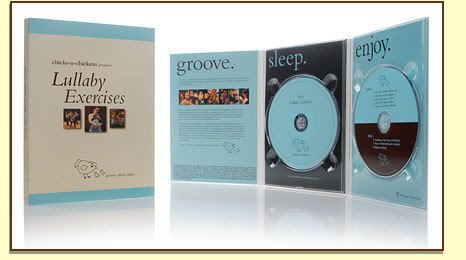 Ok, so although the recommended age for the DVD is 8 weeks to one year (Lucas is 18 months old), I decided to try it with Lucas anyway so I put him in a sling and pressed play. About 10 minutes into the DVD, I found out that my son is definitely not a chicken, more like a rooster so I had to continue the workout without him-LOL. I have to say that I loved the workout and even without him as a weight, I still worked up a sweat and Lucas had a few good giggles watching mommy workout. During the sleep set, I picked up my little chicken…er…rooster and took the opportunity to cuddle with him.
My overall opinion is that I can't wait for my next baby so that I can try it out with her! Lullaby Exercises is definitely a must-have for new moms and would make a wonderful baby shower or new mom gift.
Check Out Lullaby Exercises:
Win It! The cool chicks from Chicks-n-Chickens have generously offered to give away the Lullaby Exercises DVD to one Jolly Mom reader!
How to Enter:
1. Visit
Chicks-n-Chickens
and tell me something about the company or products that I did NOT mention in my review.
After you have completed the first entry, you are eligible for additional entries. Make sure you leave a separate comment for EACH entry.
Additional Entries:
2. Enter the "Mom Time in '09" Skeeda giveaway at Go Graham Go.
3. Enter the "Mom Time in '09" Pocket Purifier giveaway at Go Graham Go.
4. Blog about the giveaway and link to Chicks-n-Chickens and Jolly Mom and leave the URL to your post in the comment.
5. Subscribe to Jolly Mom by reader or email or Follow on blogger.
6. Follow Jolly Mom AND Chicks-n-Chickens on Twitter and Tweet about this giveaway.
7. Stumble this post (the post, not the site).
8. Add the "Mom Time in '09" button to your sidebar.
9. Add the Jolly Mom button to your sidebar.
For more ways to enter, click HERE.
This giveaway will end January 29th at 11:59 PM EST. Winner will be chosen via random.org and will be announced January 30th.
US entries only, please.


Current Giveaways: