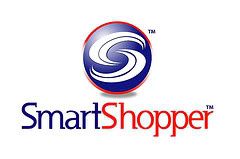 I am really excited to introduce you to a wonderful product that will make grocery shopping so much easier! Let me preface this by letting you know that I am not very big into gadgets. They are usually a gimmick and rarely function as advertised. So when the chance came to try the
SmartShopper
by Nuance, I thought it sounded cool, but I had my doubts.
The truth is that the SmartShopper has simplified my family's life. This is one of the coolest new products on the market and every family should have one!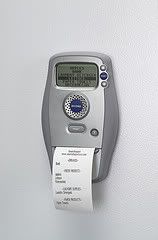 The SmartShopper is an automated grocery list assistant, which uses Nuance's state-of-the-art voice recognition technology. You simply press a button on the unit and speak the name of the grocery item you want to add to your list. When you are ready to go to the store, press the print button and you have your list. So, what is really cool about the SmartShopper is that it records your list by category! You can change or add categories to match with your grocery store and it will print out in that order. This will make your shopping trips so easy and quick!
Notable Features:
Comes pre-loaded with thousands of grocery items. You can edit or delete the pre-loaded items and ADD your own grocery items.
You can keep TWO lists at the same time and name them. This is great if you regularly shop at two stores and need a list for each.
No ink is necessary because it uses thermal printing!
It has a very strong magnet on the back so that you can keep it close by on your refrigerator or if you prefer to hang it on the wall, it comes with a wall mounting kit.
It also will keep track of errands you have to run and they are printed with your grocery list.
As an added feature, it is also a kitchen timer.
We now use the SmartShopper every day. We keep it on our refrigerator and as we run out of something, we tell it to the SmartShopper. When it's time to go to the grocery store, we quickly print out our list and we're ready to go. It's so cool, it even let's you mark the items that you have coupons for, which is great for us since I am an avid coupon clipper. I LOVE that it let's you make two lists because we regularly shop at two grocery stores. Everything is itemized that way YOU want it! My husband, Mike loves it because he is an organization freak-LOL. One night, I was up in our room late at night and I heard Mike talking to someone. It kind of freaked me out because it was really, really late at night. I came downstairs and he was sitting at our kitchen table "talking" to the SmartShopper-LOL. We LOVE it!
Here's my husband using the SmartShopper:
Want It: Get the
SmartShopper
for $69.99 and Free Shipping!
Win It: Nuance has generously offered to give one Jolly Mom reader a SmartShopper of her own!

How to Enter:
1. Visit
SmartShopper
and tell me something you learned about the product or company that I did not mention in my review.
After you have completed the first entry, you are eligible for additional entries. Make sure you leave a separate comment for EACH entry.
Additional Entries:
2. Enter the "Mom Time in '09" Preserve giveaway at Go Graham Go. Leave a comment saying "I entered the Preserve giveaway at Go Graham Go.
3. Enter the "Mom Time in '09" Simple giveaway at Go Graham Go. Leave me a comment saying "I entered the Simple giveaway at Go Graham Go".
4. Blog about the giveaway and link to SmartShopper and Jolly Mom and leave the URL to your post in the comment.
5. Subscribe to Jolly Mom by reader or email or Follow on blogger.
6. Follow Jolly Mom AND SmartShopper on Twitter and Tweet about this giveaway.
7. Stumble this post (the post, not the site).
8. Add the "Mom Time in '09" button to your sidebar.
9. Add the Jolly Mom button to your sidebar.
For more ways to enter, click HERE.
This giveaway will end February 1st at 11:59 PM EST. Winner will be chosen via random.org and will be announced February 2nd. US entries only, please.

Current Giveaways: