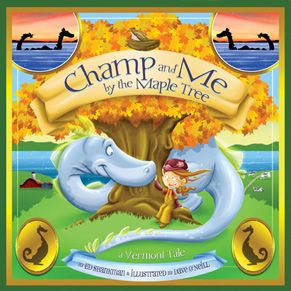 One of my favorite children's book author and illustrator duo are back with a new book that everyone in my home has fallen in love with–Champ and Me by the Maple Tree. This is a sweet book about a little girl seeking adventure and finding it with her new and mythical friend–Champ. As all Shankman & O'Neill books, Champ and Me by the Maple Tree  is told completely in rhyme and evokes a feeling of whimsy that will truly delight all that read it. Yes, even the adults. The illustrations in this book are adorable too! They are colorful and quirky and are sure to put a smile on your face. There are even child-like drawings in the book that kids will relate to. This book is a must own and must read! Honestly, Champ and Me by the Maple Tree is tied with another Shankman & O'Neill book called, I Met a Moose in Maine One Day. They are both favorites of mine and Lucas'!
Book Synopsis:
A little girl likes to spend time in a Vermont meadow under a tree with a bug and a bee for company. One day, she decides to go exploring and to her surprise comes face-to-face with the mythical Champ, the dinosaur-like creature that many believe lurks in the deep waters of Lake Champlain. Will Champ be fierce or friendly? In answering the question, the little girl learns about taking chances, making good friends and the joys of nature.
Watch the Book Trailer:
If you've never read a Shankman and O'Neil children's book, you and your kids are surely missing out. Their books are instant classics. They are our generation's Dr. Seuss. Truly. These are books that your kids will want you to read over and over. And, you won't even mind because they are so enchanting. 
Buy The Champ and Me by the Maple Tree at Amazon.com for $11.21.
This giveaway is closed. Congratulations to the winner, Megan!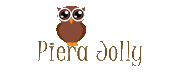 The featured product{s} in this post were provided to me free of charge by the manufacturer or pr company representing the company. All opinions expressed in this review are my own and not influenced in any way by anyone. Please refer to this site's Terms of Use for more information.