For Lucas' superhero birthday party, I made all of the kids their very own superhero capes. There's no sewing involved in making these capes either so they are extremely easy to make and at about $2 per cape, they are also very affordable.


What You'll Need:
Felt
Hot glue or spray glue
Velcro iron on strips
Download superhero cape template.
Instructions:
Once you have your cape cut out, then you will need to attach Velcro to the neck. I used the iron on Velcro, but if you have time — it is better to attach them with a few stitches by hand. The last thing is to decorate the back! Lucas got a spider for his favorite superhero–Spiderman!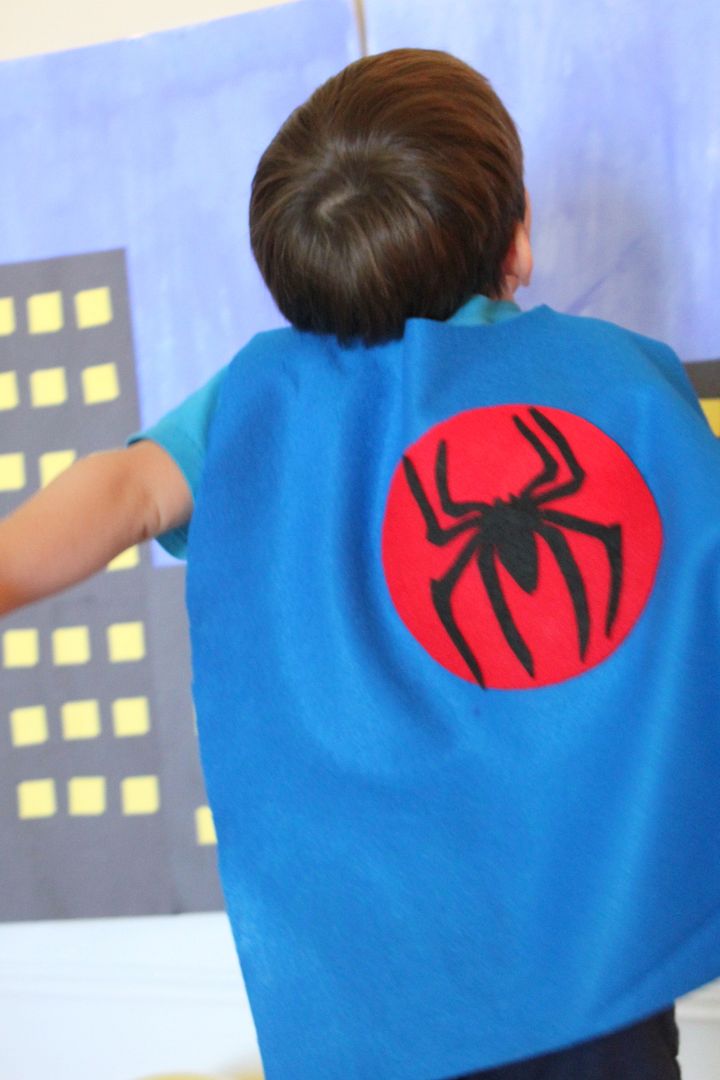 For the rest of the kids, we simply cut out shields and stars from felt and attached them with spray glue. Easy peasy!