Hope you'll join me for another "On the Go with D.O." Twitter party TONIGHT! In case you don't remember – "On the Go with D.O." is a new My Coke Rewards program with Olympics, track star and Olympic medal contender David Oliver that aims to inspire active lifestyles among families. Coca-Cola is providing a chance to win a Field Day at your child's school with Olympian David Oliver. For rules go to mycokerewards.com/fieldday.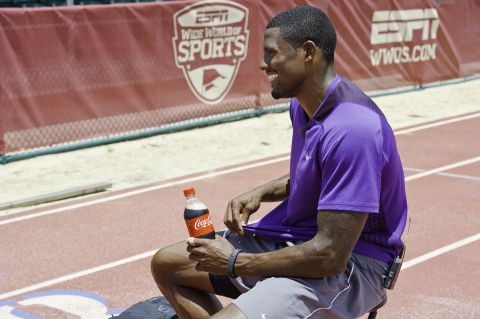 Details below…
Party Details

Date and Time: Tuesday, August 7th from 7pm-8pm ET
Hosts: Shelly @momfiles; Tree @amotherofpearl; Piera @JollyMom
Sponsor Handle: Tweet along with @MyCokeRewards
RSVP: *NO RSVP NEEDED just Tweet during the party with the #DOFieldDay hashtag
On the Go with D.O.
**This is part of a compensated campaign.