I am back from Blissdom 2012 and let me tell you — it was without a doubt the best conference I have ever been to. The positive energy that radiated from everyone from the speakers to the community leaders to the attendees was infectious.
The sessions were amazing and I have to tell you that I was a bit star-struck when I saw that Me Ra Koh — one of the most fabulous photographers in the country was speaking at two different sessions –Shoot Like a Woman Pt.1 and Pt. 2. She is not only an amazing photographer, but a true inspiration.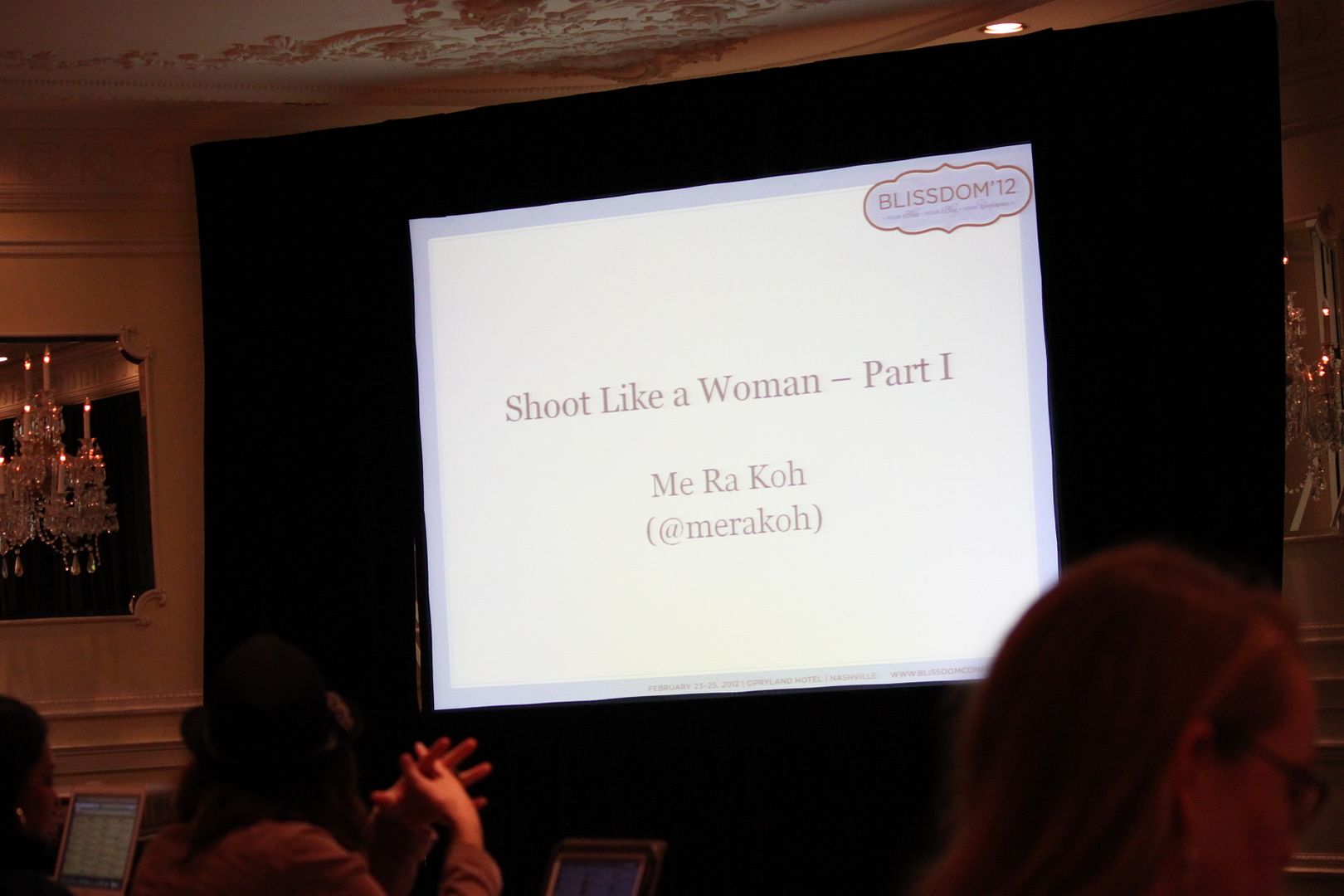 Today, I thought I'd share with you some of the tips that she shared with us during the conference.
Turn your flash OFF and shoot where the natural light is the best.
Turn off all the lights and allow the natural light from a window to shine through. Open the front door if you have to.
Use the center focus option on your dslr camera.
Instead of shooting at the park on the green grass, shoot where there is concrete. The concrete bounces the light back whereas the grass sucks the light away.
"You have to be willing to miss shots, to get the great shots." — Me Ra Koh
As with many things in life, less is more when it comes to photography.
When deciding what to wear to a photography shoot, choose something that YOU feel fabulous wearing and that makes you feel beautiful and then have the family wear something that complements you.
When photographing kids, set a timer and let them know that when the timer goes off you'll be finished no matter what.