It will officially be Fall next week. It is already getting much cooler in many parts of the country–even here in Georgia! September is also National Skin Care Awareness Month and it's a perfect time considering that it's important to take care of our skin year round–not just in the Summer. Thanks to Eucerin's Skin FIRST Movement, I learned several excellent tips on properly caring for your skin that I'm happy to share with you today.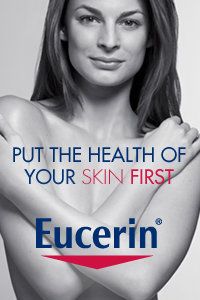 There are dozens of ways you can make small changes in your life to put the health of your skin first. Here are some tips!
Tip #1 – Cleanse Gently
If you've ever felt like your skin is a little too tight, it may be a sign that you have not cleansed properly. Clean skin is the first step in keeping skin healthy. Whether your skin is dry, oily, or somewhere in between, dermatologists recommend using a mild, non-irritating cleanser rather than a harsh soap. Otherwise, you run the risk of striping your skin's natural oils, which can lead to overly tight-feeling skin.
Tip #2 – Moisturize Properly
Moisturizers bind water to the skin so that it doesn't evaporate as quickly. The right moisturizer can also help bring the right pH balance to your skin and enhance its natural defenses. A product like Eucerin's Daily Skin Balance Skin-Fortifying Body lotion can help accomplish this by providing a pH buffer and all day moisturization while strengthening your skin's protective barrier against external elements like pollution and climate changes.
Tip #3 – Take Time to Relax
If you're under a great deal of stress, chances are your skin is too. Stressed-out skin can eventually become thin and less able to regenerate itself. You can help prevent this by taking take time to focus and center yourself every day. This can aid not just your mental health, but the health of your skin and body as well.
Tip #4 – Feed Your Skin Right
Finally, the old adage "you are what you eat" is never truer than it is with your skin. For instance, foods with high antioxidant levels, like blackberries, blueberries, strawberries and plums, can help neutralize free radicals that can damage collagen and elastin, proteins that help maintain skin's elasticity and tone.
If you haven't already, make sure to take the Skin FIRST Pledge with tens of thousands of others at http://facbeook.com/eucerinus!
This contest is closed. Congratulations to the winner, AEKZ2!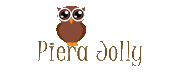 Eucerin also provided me with a complimentary prize pack to keep. All opinions expressed in this review are my own and not influenced in any way by anyone. Please refer to this site's Terms of Use for more information.