All the moms that I know have at least one thing (other than having kids-lol) in common: we are always crunched for time. That, of course, means we tend to run out the door without makeup, doing our hair, etc. I know, for me…that is exactly what happens. My son looks like he stepped out of a toddler fashion magazine, but momma looks like she just rolled out of bed. Recently, an online
hair accessories boutique
called
Andrea's Beau
contacted me about reviewing their
headbands for women and girls
. I immediately thought that these would be perfect for moms! They offer what all moms want: convenience, simplicity, and a heaping dose of fashion and style!
About Andrea's Beau (from the website):
Andrea's Beau, a collection of truly unique hair ornaments is a small, family-run business. Their primary goal is to create irresistibly pretty accessories for girls and women. Andrea's Beau products are handmade in the United States by a team of remarkable women who love the idea that their creations adorn girls and women throughout the world.
Andrea's Beau sent me two adjustable headbands for me to review. I was sent the Houndstooth Headband and the Majestic Jacquard Headband (pictured below). I love them because they very easily and quickly make me look pulled together in the morning. I just brush my hair and put one on-instant style and fashion. Both of these headbands are very pretty and the double bands give them an extra special touch. They can also be dressed up or dressed down. You can easily wear one of these to work or just a casual day around the house. What I really love about them though is that they are adjustable. They can be sized to custom fit your head, which also makes these headbands very comfortable AND they also stay in place. If you have a daughter, then the adjustable headbands are really a double value because even toddlers can wear them!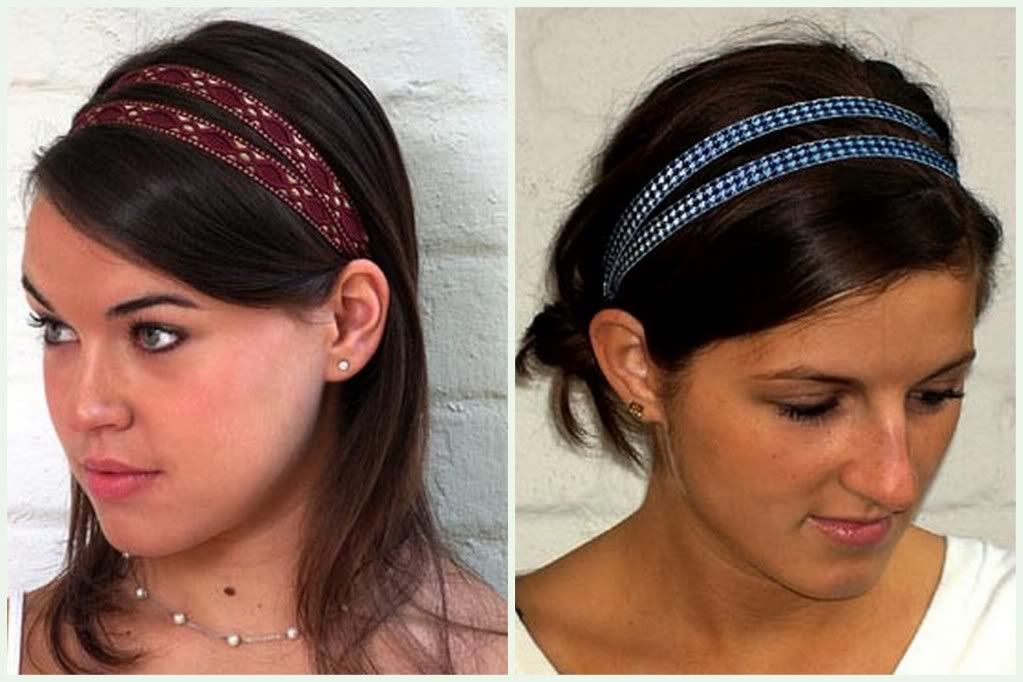 Andrea's Beau has a HUGE collection of headbands, hair pins, hair combs, and hair clips for both women and girls. Their collection offers everything from trendy and casual hair accessories to dressy and special occasion hair accessories. Truly, Andrea's Beau is an amazing place to shop for you or your daughters!
Want It: To purchase or see more hair accessories, please visit Andrea's Beau online.
This contest is closed. Congratulations to the winner, Danielle! Winner has been emailed and has 48 hours to contact me.