I hope you all had a wonderful Memorial Day weekend! We had a great time spent both relaxing and celebrating! On Saturday night, we had family over for a cookout sponsored by RO*TEL.
The kids immediately headed for the yard to play with the water toys and playground…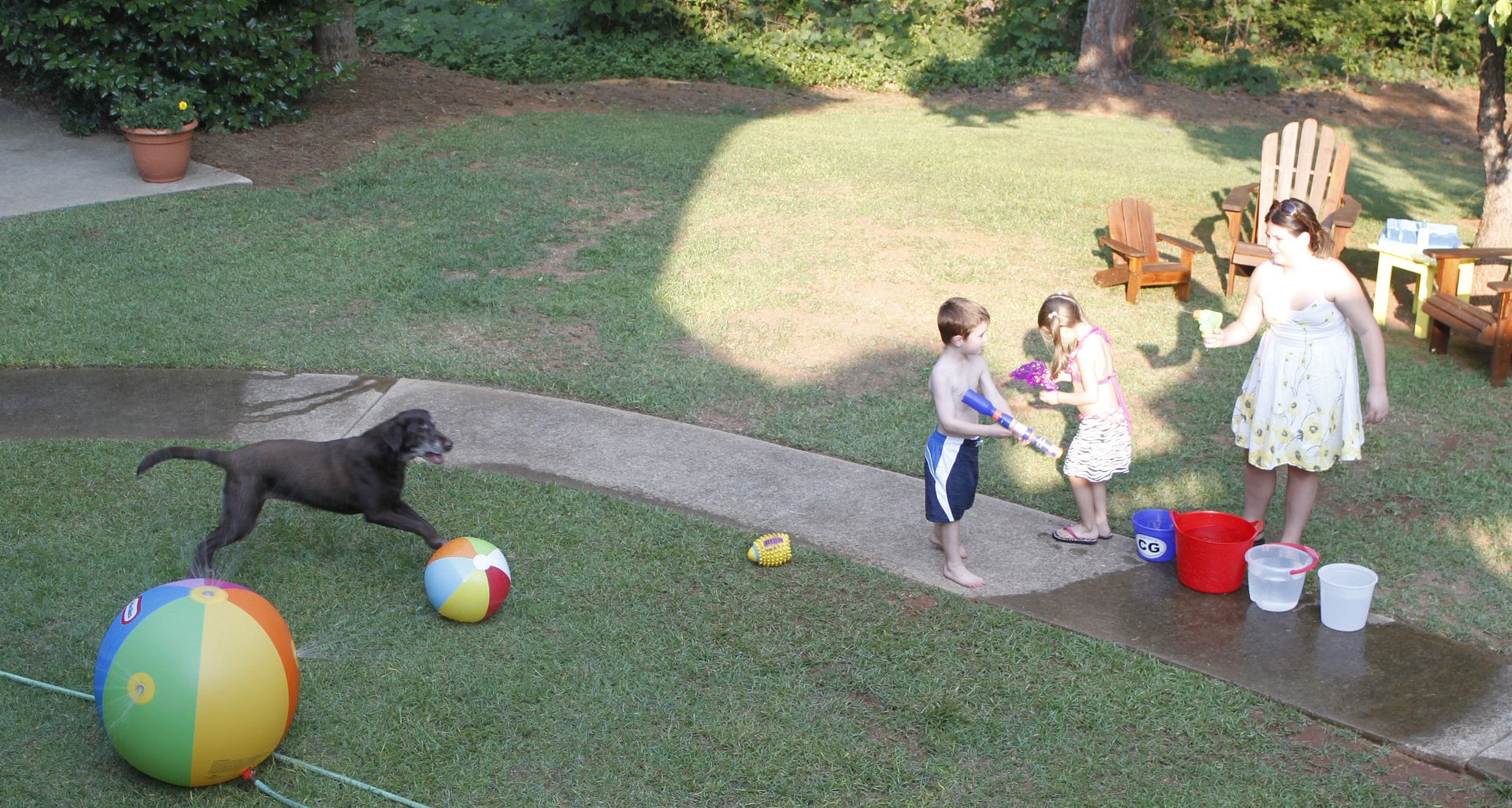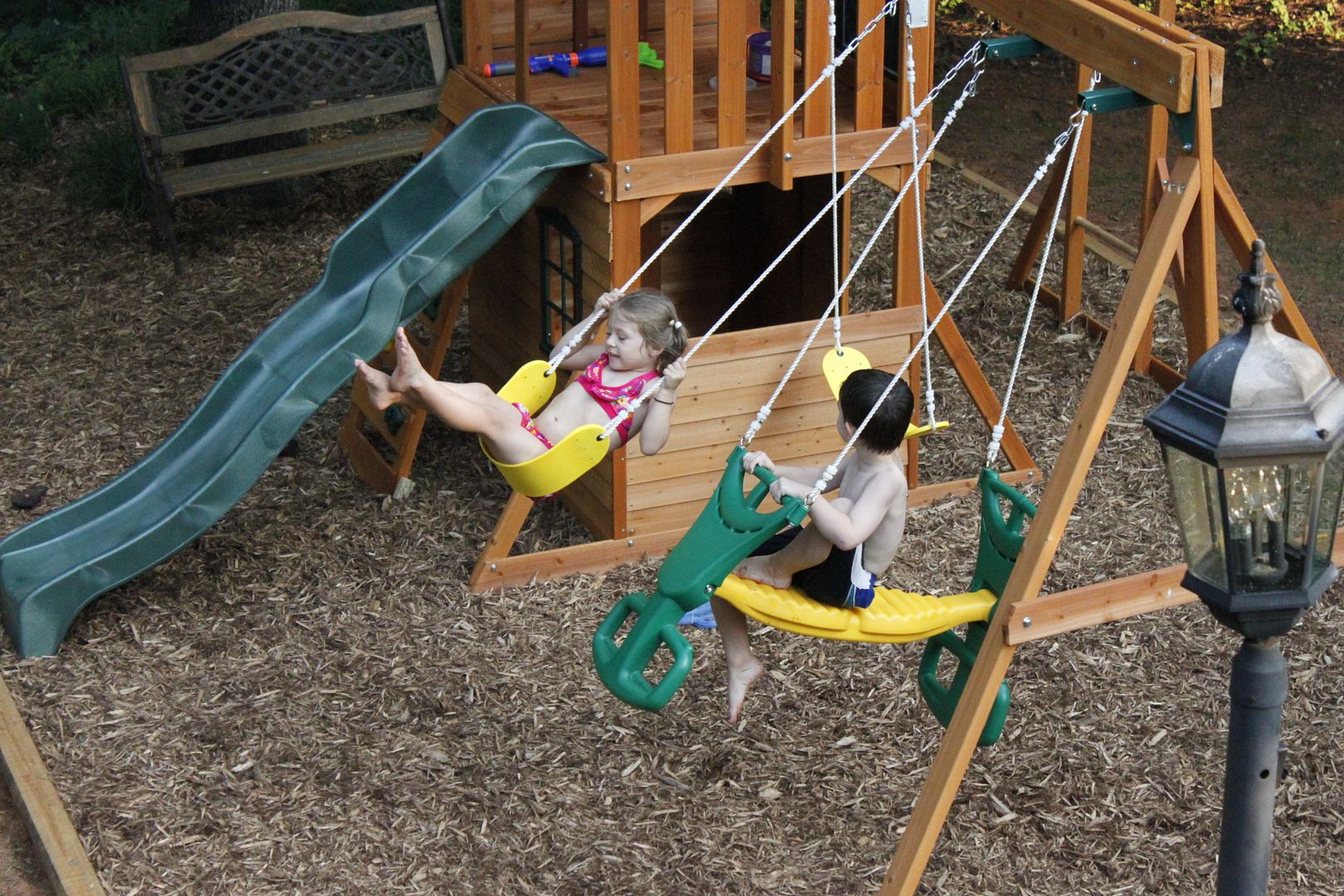 The adults headed to the deck for some good conversation and cold drinks…
…while Mike manned the grill…
On the menu? Fiesta 7-Layer Dip and chips for the appetizer…
RO*TEL Burgers, pasta salad, and corn salad for dinner.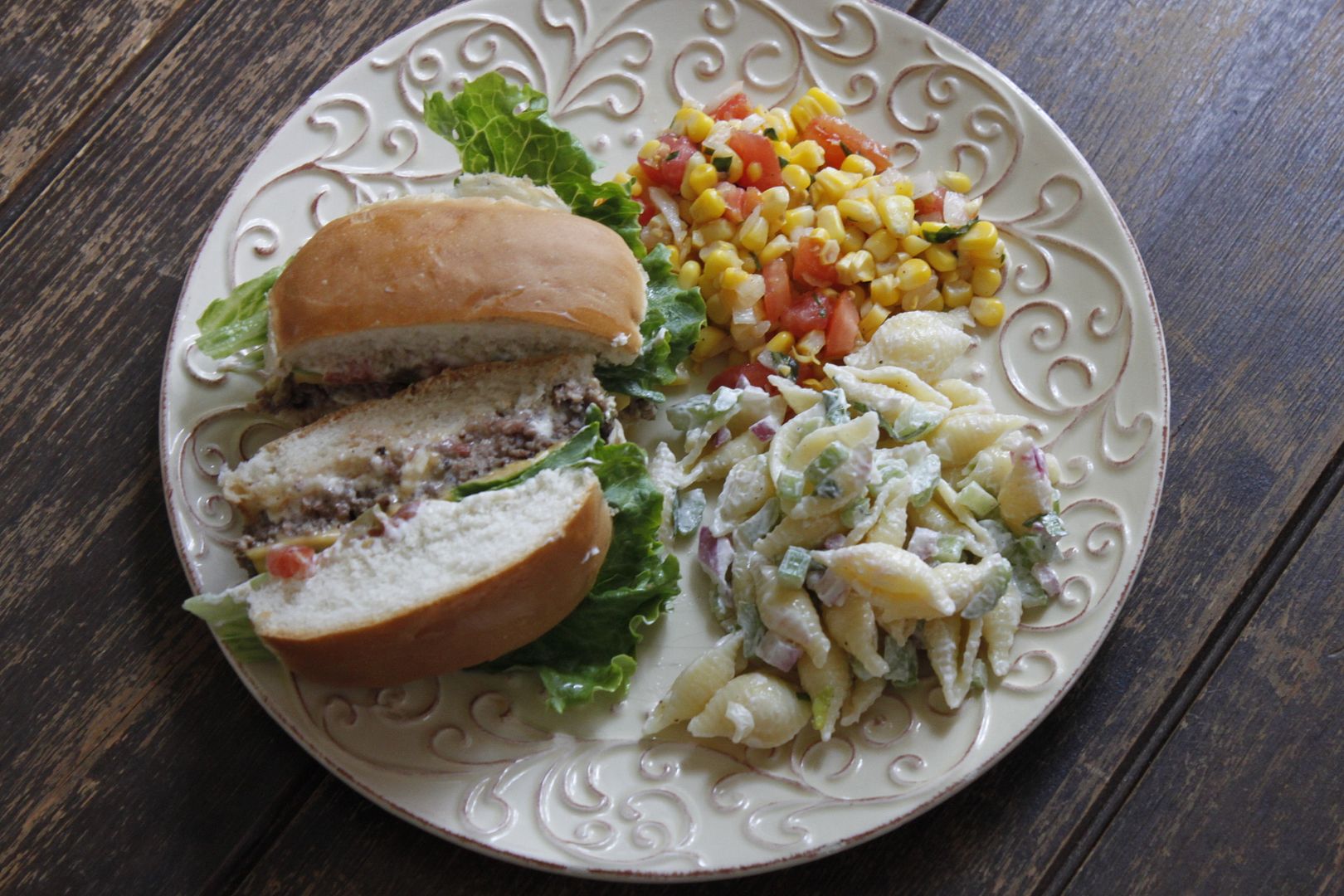 Both the burgers and the dip are made with RO*TEL and were very simple and quick to make. Check out the recipe for the Fiesta 7-Layer Dip from last week HERE and keep reading below for instructions on how to make RO*TEL Burgers.
RO*TEL Hamburgers


INGREDIENTS
1 can (10 oz each) Ro*Tel® Original Diced Tomatoes & Green Chilies, drained
1 pound ground sirloin beef (90% lean)
1/2 teaspoon Kosher salt
Freshly ground black pepper (to taste)
4 slices American cheese
4 hamburger buns
Green leaf lettuce, washed
Tomatoes, sliced thin
Condiments (mayo, ketchup, mustard)
DIRECTIONS
Combine ground beef, drained RO*TEL tomatoes, salt, and pepper in a bowl. Shape into four patties, about a 1/2 inch thick.
Grill patties 3-4 minutes minutes on each side.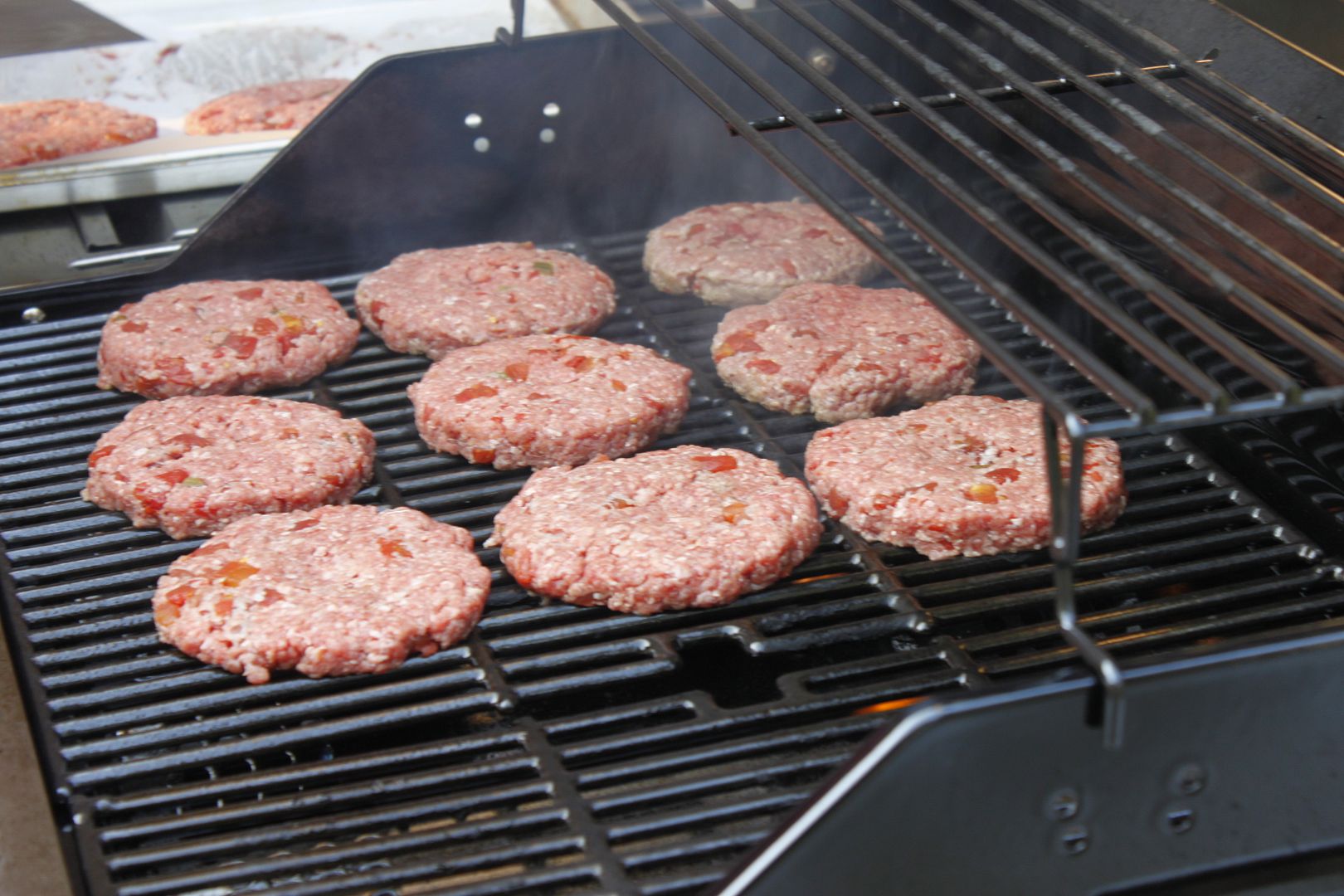 Top each patty with 1 slice cheese; melt slightly. Place patties on bottom halves of buns. Top each patty with lettuce and tomato and any desired condiments (I like mayo). Close with tops of buns. Serve immediately.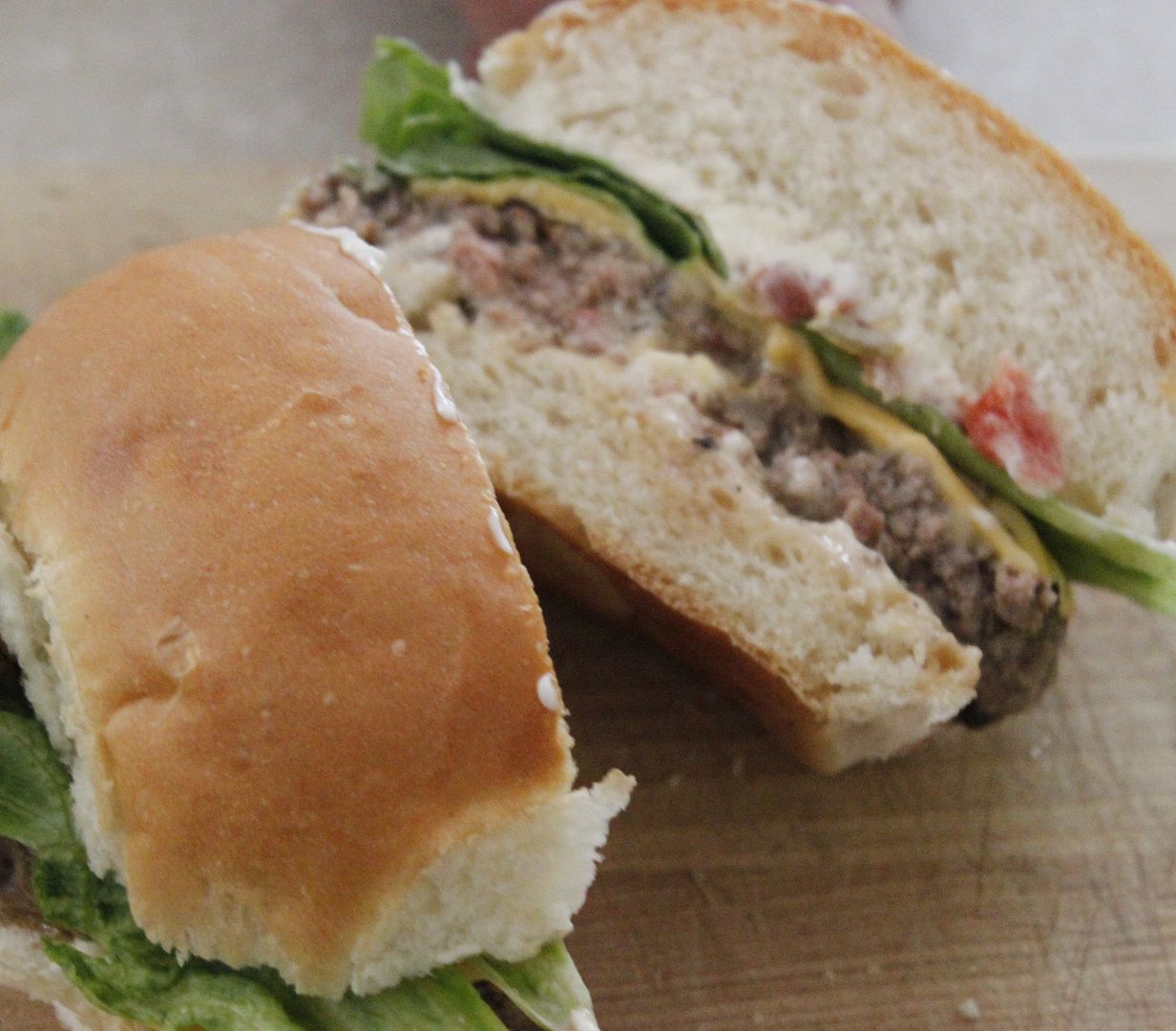 The Fiesta 7-Layer Dip was a huge hit, as always! The RO*TEL Hamburgers were honestly some of the best burgers I have ever had in my life and everyone at the party agreed. Everyone raved about how the burgers were juicy and bursting with flavor from the RO*TEL. Several of the guys even ate two burgers! These are now permanently a part of our go-to Summer grilling recipes! Please try them — you will not be disappointed!
After a little dessert and goodies…we called it a night, but it was the perfect way to spend a holiday weekend!
Thank you, RO*TEL!
Visit www.ro-tel.com for more recipes, join ROTEL Nation at www.facebook.com/roteltomatoes, and make sure to check out ROTEL on Pinterest!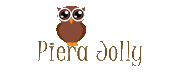 This is part of a compensated campaign with RO*TEL.  However, all opinions expressed are mine. Please refer to this site's Terms of Use for more information.