I know that most of us are trying to do all that we can to live a more environmentally friendly lifestyle. From my own experience, I also know that it is not always the easiest or affordable thing to do! That's why I was so happy to hear about a new company called Practecol. They make sustainability products that not only reduce your carbon footprint, but they are also affordable and will even save you money! So, let's talk about how Practecol products will save you money!
Most homeowners don't know that many electrical items in their home actually use energy even when they are not in use. This is often referred to as stand-by power, phantom power or vampire power. This costs YOU money and it affects our environment.
The following list shows how much energy costs can be for these common household devices when turned off:
* Computers: $77
* Televisions: $40
* Game Systems: $60
* Stereos: $25
This is where Practecol comes in. They offer Smart Surge Protectors and Motion-Activated Light Sockets to Remote Controls, and more. All designed to easily stop stand-by power thereby reducing your energy consumption and costs! Another cool product is the Energy Monitoring Consumption Meter. It tells you how much your household electronics are costing you. All you do is plug the meter into a 3-prong wall outlet, plug in your electronic device, and it tells you how much power the device uses.
Motion Activated Light Socket Adapter: Save $7/year by using this automatic adapter that turns off lights when no motion is detected.
Simple Switch Outlet Adapter: Save $40/year by flipping the switch on the outlet to eliminate standby power to any outlet.
Energy Monitor: Save $40/year with this monitor indicates how cost to keep electronics plugged-in. Once you know how much the energy costs, we think you'll make small and big changes in your household.
Remote Control Outlet Adaptor: Save $40/year by pressing the remote control to eliminate standby power to any outlet.
Remote Control 8 Outlet Surge Strip: Save $84/year by cutting all power to devices plugged into the surge strip and eliminate wasted standby power.
Foot Switch 6 Outlet Surge Protector: Save $84/year by cutting standby power to power sucking electronics with an easy to use foot switch.
Practecol also addresses the biggest energy wasters in the home–appliances! Check out these energy saving products:
4 Line Retractable Clothesline: Save $40/year by using a clothesline and reducing dryer usage.
Dryer Balls: Save $20/year with dryer balls that lift clothes and circulate heat to reduce drying time.
Refrigerator Kit: Save $38/year by getting your refrigerator set for optimal performance with the coil brush and temperature monitor.
Practecol also helps save water with their Shower Water Meter and Perfect Flush!
Shower Meter: Save $39/year by decreasing shower time and getting out of the tub when the alarm signals your shower time limit.
Perfect Flush: Saves $17/year by adding the perfect flush in your toilet tank and reducing water used per flush.
Total saved when using the entire Practecol line? Almost $450 over the course of a year! That's a nice chunk of change to go towards a family vacation, college savings, reducing debt, or whatever your family needs!
Another caveat: Practecol's product packaging is recyclable, recycled or biodegradable, and the paper used in their packages is made of 80% post-consumer waste and printed with renewable, soy-based inks. All plastic packaging is made from pre-consumer recycled plastic and is 100% recyclable!
Practecol was kind enough to send us the entire line of products to try out and we are looking forward to not only saving money, but doing our part in saving the planet. What impresses me the most about these products are how easy they are to use and install! Plus, they are very affordable and readily available at most Target stores!
Want It: Practecol products can be purchased at select Target stores nationwide and online at www.target.com.
Retail Prices and Additional Info About Practecol Products:
Energy Monitor Consumption Meter – helps consumers learn energy costs of household electronics by plugging your electrical product into the monitor, providing $40 annual savings. Retail Price: $19.99
Remote Control Outlet Adapter – stops wasted standby power by pressing the remote control when consumer device is not in use, providing $40 annual savings. Retail price: $14.99
Motion-Activated Light Socket – converts light sockets into motion sensor lights, providing $7 savings per light. Retail price: $14.99
Foot Switch 6 Outlet Surge Strip – stops wasted standby power and protects devices with simple tap of the foot, providing $84 annual savings. Retail price: $14.99
4-Line Retractable Clothesline – reduces costly dryer use, providing $40 annual savings. Retail price: $9.99
Perfect Flush Tiolet Tank Displacement Bag – reduces one gallon of water per flush, providing $34 annual savings. Retail price: $9.99 (package of two)
Refrigerator Energy Savings Kit – includes temperature monitor, door alarm and coil cleaner, providing $34 annual savings. Retail price: $19.99
Remote Control 8 Outlet Surge Strip – stops wasted standby power and protects devices by pressing the remote control, providing $84 annual savings. Retail price: $19.99
Shower Timer – provides consumers with signal of five-minute shower (recommended shower time), providing $44 annual savings. Retail price: $4.99
Dryer Balls – improves heat circulation to reduce drying time by 15 percent, providing $20 annual savings. Retail price: $4.99 (package of two)
Simple Switch Outlet Adapter – stops wasted standby power by flipping a switch on the device, providing $40 annual savings. Retail price: $9.99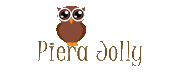 The featured product{s} in this post were provided to me free of charge by the manufacturer or pr company representing the company. All opinions expressed in this review are my own and not influenced in any way by anyone. Please refer to this site's Terms of Use for more information.