It's October, which means that it's officially time to bake and cook with pumpkin! Over the next few weeks, I'll be featuring pumpkin-based recipes to enjoy this Fall and holiday season. Honestly, I usually bake with pumpkin, but this year – I wanted to incorporate pumpkin into savory dishes as well. Our first dish of the series is exactly that – Pumpkin-Ricotta Stuffed Pasta Shells. Oh.Em.Gee. This dish is comforting and rich and absolutely divine. Surprisingly, it is also relatively quick to make – even on a busy weeknight!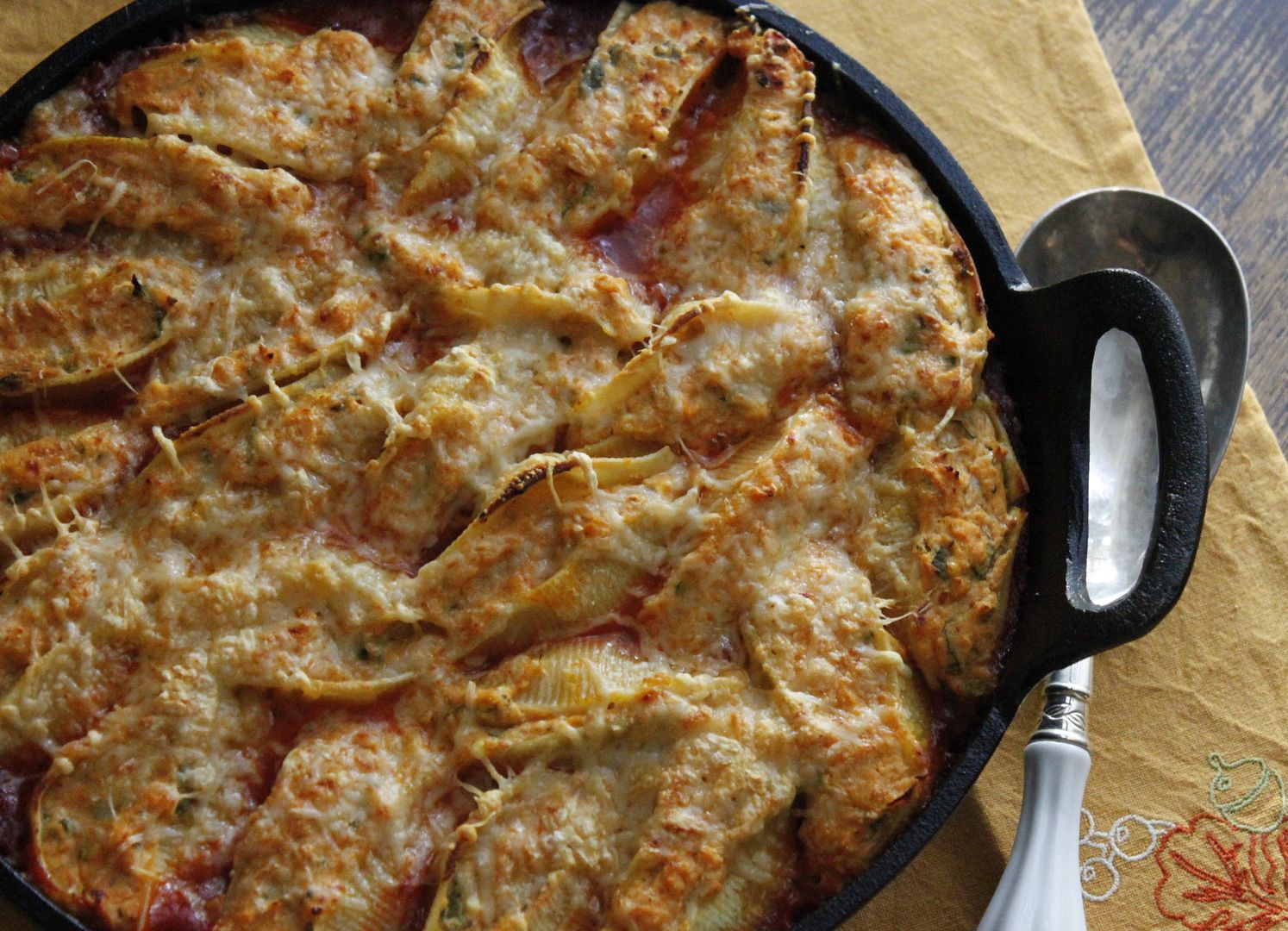 Pumpkin-Ricotta Stuffed Pasta Shells
Ingredients
24 jumbo pasta shells
1 Tbsp extra virgin olive oil
2.5 cups ricotta cheese
1 (15 oz) can pumpkin puree (not pumpkin pie filling)
1 large egg white
3/4 cup grated Parmesan cheese (and a little extra for topping)
2 garlic cloves, minced
1 cup fresh basil, chopped
1 Tbsp fresh sage, finely chopped
1 tsp Kosher salt
1 tsp freshly ground pepper
1 (26 oz) jar store-bought or premade tomato sauce
Directions: 1. Preheat oven to 350 degrees. 2. Cook pasta shells according to al dente package instructions. Transfer to a baking sheet in a sinlge layer and allow to cool to room temperature. 3. In a medium bowl, combine pumpkin, cheeses, and all remaining ingredients except the tomato sauce. 4.Spread sauce into the bottom of a 9×13 baking dish or other shallow baking dish. I like to use my favorite cast iron pan. 5. Fill each pasta shell with 2-3 tablespoons of the pumpkin mixture and arrange in the pan.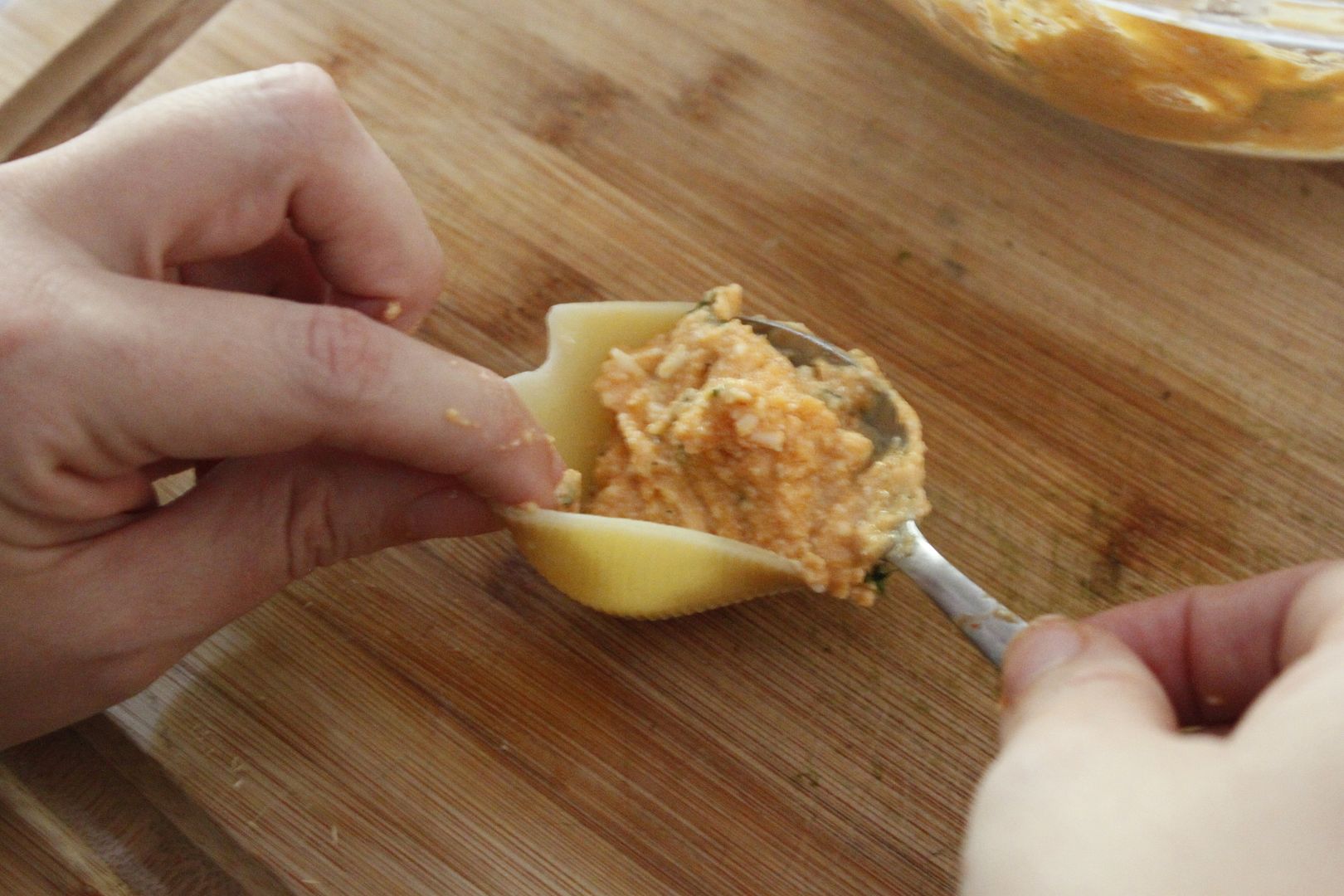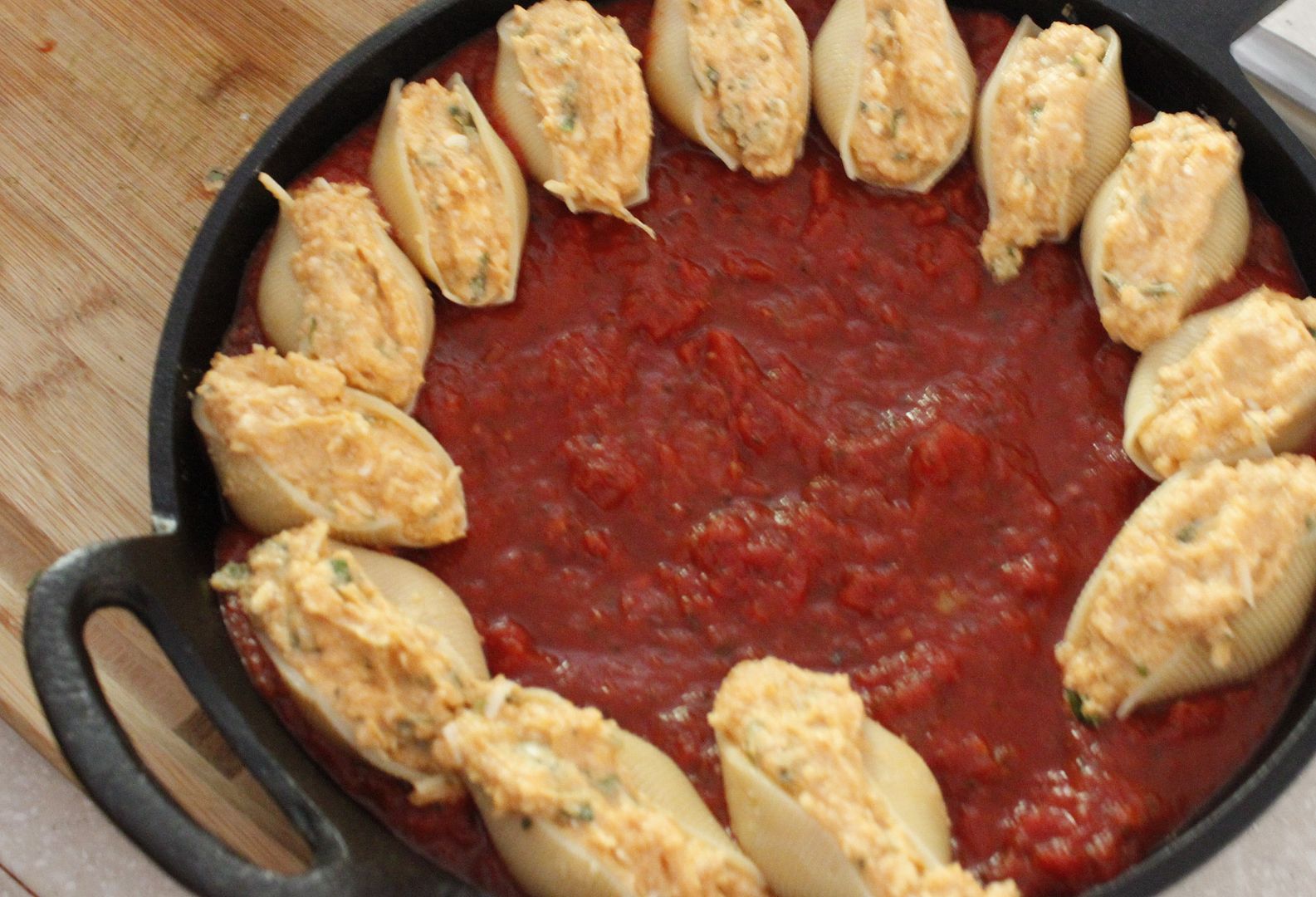 5. Cover pan with foil and bake for 30 minutes. Remove foil and sprinkle with grated parmesan cheese and bake uncovered for an additional 10-15 minutes until golden brown OR place under the broiler for a few minutes (watch closely or it will burn).