Lucas is really into Halloween this year so we've already been conjuring up some spooky treats. An easy one that is sure to put a smile on every child's face is a Milk Ghost!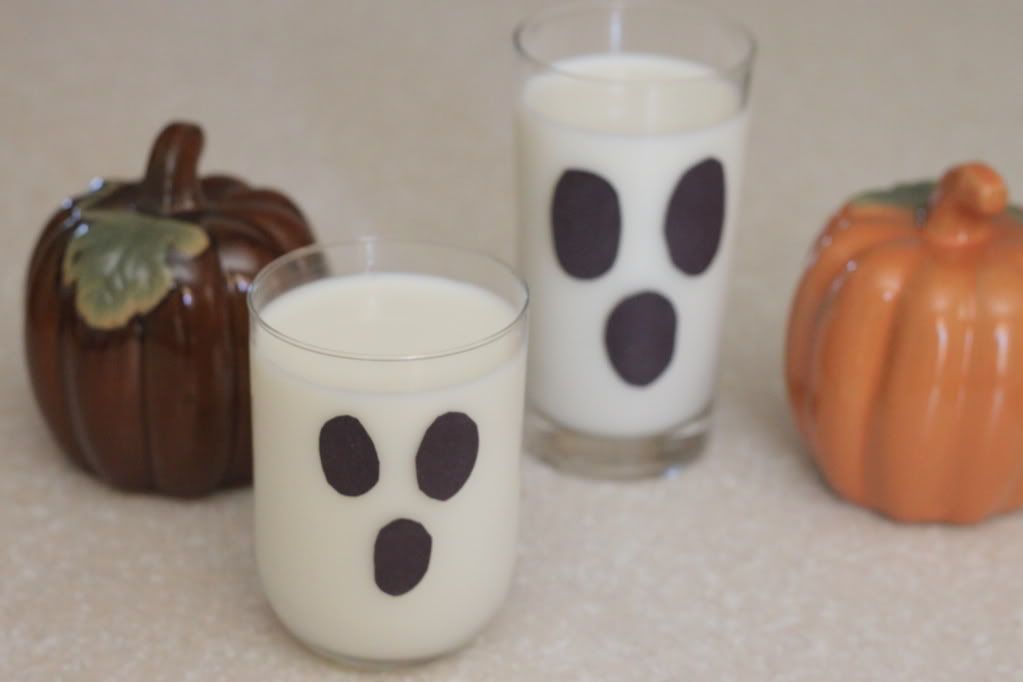 What You'll Need:
Clear glasses
Black construction paper
Tape
Instructions: Cut ghost eyes and mouth from black construction paper. Attach to glass with a little tape on the backside of the construction paper. Fill glass with milk and enjoy!