Many of you may have already heard that Subway is now serving breakfast! This makes me so incredibly happy because as someone who is pretty much always watching my weight–I really need healthy low calorie fast food options. Healthy and low calorie are not words usually associated with fast food, but Subway has always been one of the few healthy options available for lunch and dinner–no breakfast options were available though. Until now!
Their new breakfast lineup includes the following sandwiches:
Egg & Cheese
Steak, Egg & Cheese
Double Bacon, Egg & Cheese
Black Forest Ham, Egg & Cheese
Western Egg & Cheese
You can get these breakfast sandwiches built how you like them so if you want low calorie–have yours made with egg whites only and have your sandwich served on a light wheat english muffin. If you're not worried about calories, then by all means go all out! Thanks to Subway, I got the chance to try the Western Egg & Cheese sandwich, which I have to say is pretty good considering it is very low calorie! It is made with egg whites, Black Forest Ham, green pepper and onion, with melted cheese on a light wheat English muffin. The best part? It only has 4 grams of fat and is under 200 calories! Pair that with fresh apple slices and a hot cup of joe and you've got yourself a healthy and yummy low calorie breakfast!
This giveaway is closed. Congratulations to the winners, skgaff, Joanna @ Mommy Sense, and ccboobooy(charity)!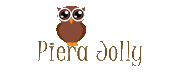 I was provided a $10 gift card to Subway so that I could check out the new breakfast sandwiches. All opinions expressed in this review are my own and not influenced in any way by anyone. Please refer to this site's Terms of Use for more information.