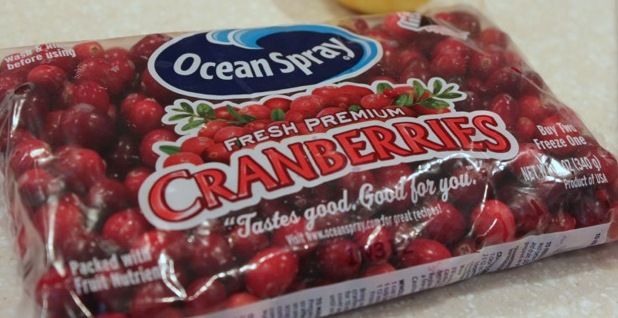 For years, I have fought with Mike about making cranberry sauce from scratch. He insisted that he liked the "tradition" – the cranberry sauce out of the can. I insisted that we could do better! Finally, last year – I totally changed his mind by just going for it and making cranberry sauce from scratch. He is now a convert and says he will never go back to canned cranberry sauce. Honestly, making fresh cranberry sauce is so easy – it truly takes about as much effort as opening a can. Try it – you will never go back either – promise!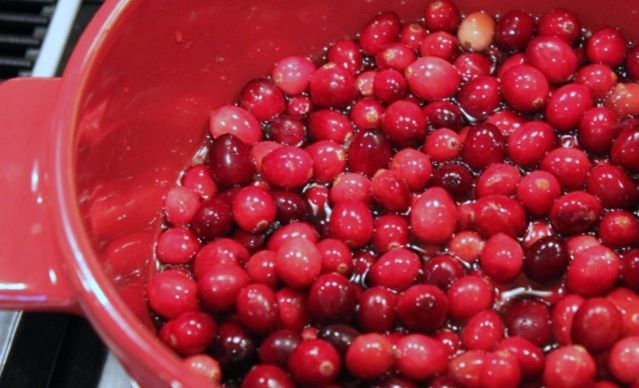 Homemade Cranberry Sauce
Ingredients
12 ounces cranberries
1 cup white sugar
3/4 cup orange juice
Zest of one orange
Directions
In a medium sized saucepan over medium heat, dissolve the sugar in the orange juice. Stir in the cranberries and cook until the cranberries pop and a lot of the liquid has reduced  – about 15 minutes. Remove from heat and place sauce in a bowl. Cranberry sauce will thicken as it cools.