I love pecans. LOVE them. However, I've never been a huge fan of pecan pie. Only because it is so super sweet that it literally hurts my teeth. That's saying a lot because I have a pretty big sweet tooth. So for the past several years I've been on a quest to find the perfect, not too sweet pecan pie recipe and this year I finally found it! I put together several recipes and kind of came up with my own version. It does not have any corn syrup at all – it is sweetened completely with brown sugar and 100% pure maple syrup. The result is divine.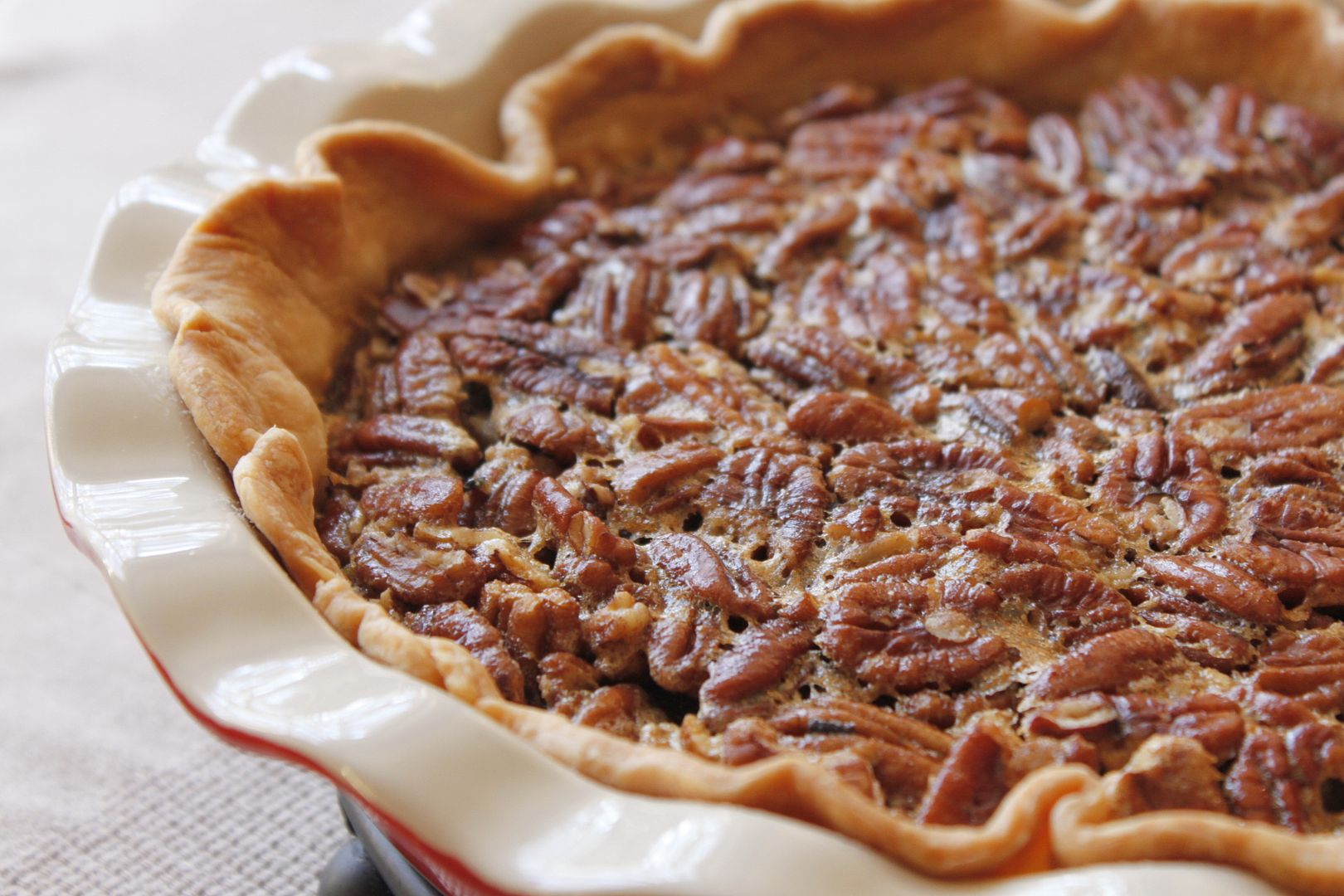 Divine, I tell you. Even my non-sweet-tooth-having-husband LOVED every morsel he shoved in his mouth at Thanksgiving this year. Everyone asked me for the recipe. Delish!
Maple Pecan Pie
1 prepared pie dough
3 eggs
1 cup pure maple syrup
1/2 cup light brown sugar, packed
4 Tbsp melted butter
1 tsp pure vanilla extract
1 1/2 cups pecans (halves and some whole)
pinch of Kosher salt
Directions: Preheat oven to 350 degrees. In a large bowl beat eggs. Stir in maple syrup, brown sugar, melted butter, vanilla, and salt. Mix until well-combined. Add pecans and stir. Pour into prepared pie crust. Bake at 350 degrees for 35 – 45 minutes or until golden brown and the filling is set.