By now, we are all aware of the dangers of BPA and other toxins on the health of our children. Since leaching usually occurs when the item is heated, we need to be very cautious with items that go in the dishwasher or come in contact with hot liquids or foods. A biggie is of course, the sippy cup. I recently had the opportunity to test
The Safe Sippy
and it is the best sippy cup my son has ever had. Honestly, they should call it The Perfect Sippy!
The Safe Sippy is made by Kid Basix and this is a company that thinks of every thing. Every detail of this cup is well thought out. First and foremost, The Safe Sippy is made from non-leaching medical-grade stainless steel, which does not interact with foods or liquids. As Kid Basix says, "what you put in is what you get out." It has a colorful rubber sleeve, which serves a few purposes. One, it looks cool! It definitely makes the cup appealing to children (and me) with the bright colors and sleek design. It also protects the cup from being damaged when your toddler inevitably slings it across the room. Also, it helps insulate cold drinks and protects little hands from getting cold. It comes with removable handles so that when your child outgrows them; you can just take them off. The spout is actually shaped like a straw because research has shown that the traditional, wide spout can cause speech problems. The little plastic this cup actually has is all certified free of Bisphenol A, phthalates and DEHA.
After having Lucas use this sippy cup for almost two weeks, here's what I can tell you:
It's dishwasher safe and this makes me very happy.
Unlike other stainless steel sippy cups, this one is very light and Lucas can pick it up without any problems.
The rubber sleeve is also removable, which means you can clean under it if you want.
This cup is totally leak proof. Truly, I haven't seen it leak once yet.
I love that it doesn't have a lid or top. I bought a very highly acclaimed stainless steel sippy that has a hinged lid and it broke within a week after Lucas threw it across the room. The entire cup is useless now and it was not cheap. The Safe Sippy doesn't have a top or cap because it doesn't need it since it does not leak.
The rubber sleeve is not only great to look at, but it definitely prevents the cup from being damaged. Lucas has thrown this cup around a couple of times and it's still intact.
Did I mention that it doesn't leak?
The Safe Sippy comes in three bright, modern colors and can be purchased at various
online retailers
or in a
store near you
.
This giveaway has ended. Congratulations to the winner, Deidra. Winner has been emailed and has 48 hours to contact me.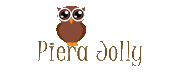 Technorati Tags: The Safe Sippy, Sippy Cup, Stainless Steel Sippy Cup