Late last year, my younger brother got married in Florida. That was our first road trip with Lucas. I learned a lot of lessons about driving long distances (8 hours) with a toddler from that trip. Mainly, avoid it at all possible costs, but if you're
crazy
brave enough to do it, BE PREPARED. We thought we were prepared. We brought snacks, drinks, and lots of toys. The problem? Toys, books, and snacks everywhere and mommy reaching in the back every 5 seconds to pick them up! I knew right away that what he needed was a
car seat tray
to eat his snacks from, to play with his toys, and to read his books.

To say that I was excited when I discovered The Snack and Play Travel Tray by Star Kids Products is an understatement! The Snack and Play Travel Tray is a soft tray table with mesh pockets that attaches to any car seat and can be used with your stroller too.

It has a tall rim all around to keep snacks and toys on the tray and is made from impact collapsing foam and a sturdy nylon fabric. The tray has received high marks in safety tests and has received many awards.
Star Kids Products generously sent me a Snack and Play Travel Tray to test out. I am so impressed with the design and ease of use of this product. First, it easily folds so that when you're not using the tray, you can conveniently store it without taking up a lot of space. It's extremely easy to install. You just put buckle your child into the car seat like normal and place the tray on the child's lap. Take the tray's strap and wrap around the back of the car seat and attach clip. That's it. Easy peasy! The large mesh pockets on either side of the tray are awesome. They can be used to store toys, books, drinks, snacks, etc. Like I mentioned earlier, the tray is made of a strudy nylon so clean up is a breeze and the tall rim does a flawless job of keeping snacks from sliding off. Of course, it won't stop your toddler from throwing stuff, but then again, what will?
Lucas loves having his books, toys, and snacks right there in front of him. Not to mention that mom and dad are VERY happy to not have to constantly reach in the back to pick up his toys! Here's a picture of Lucas in his car seat using The Snack and Play Travel Tray. Lucas is still rear-facing, which is why the tray is not completely flat. When forward-facing the tray does lay completely flat because the child's legs will hang down rather than straight or up at an angle like Lucas' do in the picture.
Want It: You can purchase the Snack and Play Travel Tray from Babies R Us and other online retailers for $19.99.
This giveaway has ended. Congratulations to the winner, Ellen C.! Winner has been emailed and has 48 hours to contact me.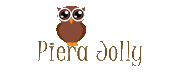 Technorati Tags:
Giveaways
,
Baby
,
Toddler
,
Snack Tray
,
Car Seat Tray
,
Stroller Tray