If you have been searching for children's clothes that are a bit different from the norm, then you have to check out a brand new online boutique called VYSSAN LULL. VYSSAN LULL sells Scandinavian design apparel and accessories for babies and kids. From new and upcoming designers to high end designers, VYSSAN LULL showcases only the best! While not all of the clothing is organic, all of the brands sold at VYSSAN LULL are passionate about making environmentally friendly, organic and ethically made garments.
Their motto: Fun ECO Design, Function and Comfort. And, it shows. The clothing is unique with a bit of quirkiness and a whole lot of style.
VYSSAN LULL sent us the Red Long Sleeve Elephant Shirt and the Elephant Bini Hat to review. These are a-d-o-r-a-b-l-e. They are both handmade in Sweden using a combination of 100% cotton and organic cotton. The fabric itself is SOFT and comfy. Plus, they are just so cute. Just look at the kiddo sporting his new shirt!
For the little girls, I am loving the Retro Dress and Pocket Knit Dress. Very pretty!
Oh, and I can't forget about the hats…
And, the bibs…
Want It: To purchase, please visit VYSSAN LULL online. COUPON CODE! Save 30% until April 30th by entering coupon code jolly at checkout.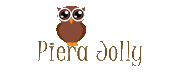 The featured product{s} in this post were provided to me free of charge by the manufacturer or pr company representing the company. All opinions expressed in this review are my own and not influenced in any way by anyone. Please refer to this site's Terms of Use for more information.